Can't see myself just looking pretty and dancing: Radhika Apte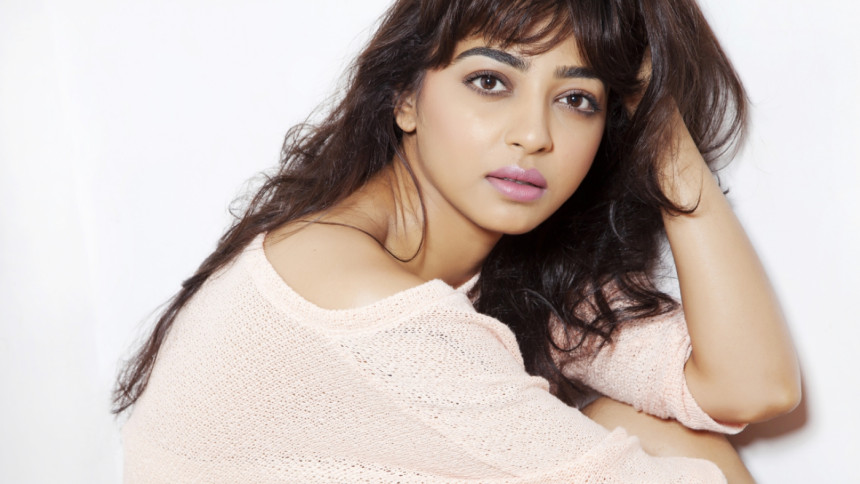 Actress Radhika Apte is content after two back-to-back different entertainers -- Sriram Raghavan's "Badlapur" and Harshvardhan Kulkarni's "Hunterrr". Happy with the praise coming her way, she says she will continue trying to pick unique characters.
Talking about her performances, she said: "I guess what really worked for me was that the two films and my characters in them were so different from one another. It was just lucky that the two films came out together.
"We shot 'Hunterrr' over a long period of time. We did a major part of the shooting and then stopped. We picked up the threads again after two years, completed the film and quickly released it. Fortunately, the time lapse doesn't show in the film."
For an actress who has worked in films in seven languages even before turning 30, Radhika has a hunger to excel in unexpected roles.
"I cannot see myself just looking pretty and dancing. I am sure that requires a helluva lot of discipline and hard work. But I'd rather channelise my energy to do something different, like I did in 'Badlapur' and 'Hunterrr'."
In "Hunterrr", Radhika played a character with a past.
"We are living during times when women are not expected to be 'sati savitris'. My character in 'Hunterrr' had a relationship and an abortion. This is a relatable person. I don't know any friend of mine who hasn't had sex before marriage."
And now the quest for real characters continues.
"I don't care what the language of the cinema is, as long as it has a connect with real life. I am doing Leena Yadav's 'Parched' where I am pitched against some really brilliant actresses in a story that's set in Rajasthan. And I am doing 'The Field' about the Delhi mafia where my co-star is Neeraj Kabi (the monk in 'Ship Of Theseus').
"Then there is the biopic on Dashrath Manjhi with Nawazuddin Siddiqui which Ketan Mehta has directed. I got to play a Bihari rustic woman for the first time. I am also doing a couple of short films, one directed by Pia Sukanya called 'Bombairiya', and another one co-starring Soumita Chatterjee directed by Sujoy Ghosh.
"Then there is a short film by Anurag Kashyap on forbidden love."