"Bollywood influence is not the problem…"
In conversation with Sohel Rahman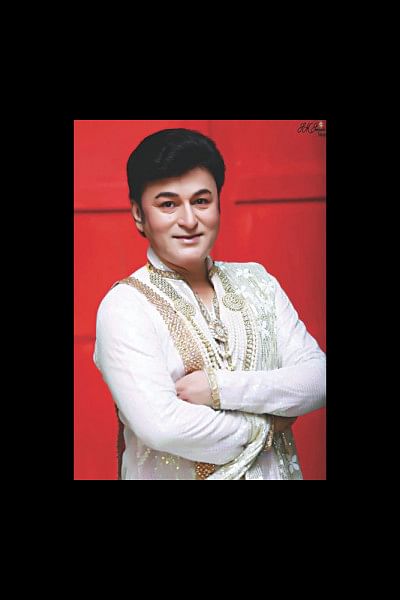 Classical dance as an art form in Bangladesh is kept thriving due to the contributions of a number of dedicated artistes, and Sohel Rahman's is one of those names that emerge when looking into the classical dance scene in Bangladesh. His performances in dance-dramas such as "Chitrangada" and "Badal Borishoney" to name a few have been highly lauded. In a recent interview with The Daily Star, the artiste speaks about his dancing roots, future plans, and more.
When did you begin dancing?
Sohel Rahman: I can safely say that my eyes opened to the world of dance when I was still in the cradle; my mother was a passionate dancer who was never able to pursue it due to constraints imposed by her in-laws. Whenever I cried, she would lock the door and dance for me in secret. As I grew older, she began giving me proper lessons. My father was a doctor, and we had to move houses regularly when he was transferred to various regions around the country. After settling down in Dhaka, my parents enrolled me into Bulbul Academy of Fine Arts. My guru was the great Rahiza Khanam Jhunu. After completing my training, she suggested I begin teaching at the academy under her guidance, and now today I am the head of the dance department at BAFA.
As a dancer trained in various forms, which dance form are you most fond of?
Sohel Rahman: I have been trained in Odissi, Bharatnatyam, Kathak, and even Manipuri, and have completed courses in contemporary dance forms such as modern ballet. My main focus regarding performances is folk dance dedicated to the seasons in Bangladesh. I am not rigid in dance practice; the choreography has to be tailored according to the songs being performed to, whether classical or contemporary.
What are you currently working on?
Sohel Rahman: At the moment, my troupe and I perform during special events and festivals. I have been mostly occupied with various stage shows that are arranged by organisations or corporate firms. But currently, we are working on scripts for new dance drama productions, which I hope to take to stage by the end of this year. There are three potential scripts, one based on "Cinderella", one based on the 1952 Language Movement, one on the Liberation War. Rehearsals are set to commence soon as we finalize a script.
Many dancers lament that Bollywood influences are distorting the way dance is presented in the mainstream media. What is your take on the matter?
Sohel Rahman: I don't think Bollywood influence is necessarily a bad thing, because as artistes we must cater to the desires of the people. What I do object to is the absence of trained dancers in the mainstream media, as televised shows place more priority in giving models and actors - most of who do not come from a dance background - more exposure. Most trained dancers end up losing heart and giving up this path because of the frustrations we have to come across.