"Heroism shouldn't be about beating up 10 people" … Irrfan Khan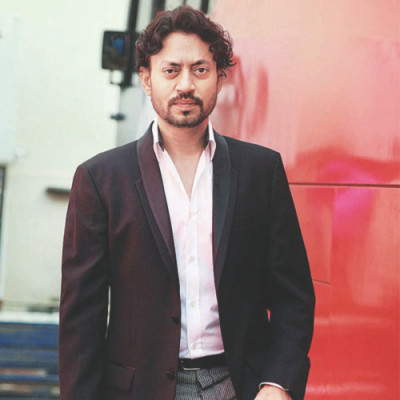 Bollywood actor Irrfan Khan says that the concept of heroism should change in Bollywood. The 48-year-old says that there are many things that a hero should do, rather than just fight on screen.
"Heroism shouldn't be about beating up 10 people on screen. I feel we need to change this concept in films," says Irrfan. 
And that's not the only problem he has with the film industry. Irrfan says that the approach to biopics, a raging trend in Bollywood, needs to change. "Sometimes in the name of a biopic, you make one layered cinema.
Sometimes you glorify the guy who you are making a film on. If you turn an interesting man's story into a commercial film, that spoils it," says the actor, who earned a lot of praise for his biopic, "Paan Singh Tomar" (2012). "Biopics can never become old. They are unique because everyone has a different drama in their life. So we can go on making these.
The only thing is how you make it," says the actor, who will next be seen in Shoojit Sircar's "Piku", alongside Amitabh Bachchan and Deepika Padukone. 
Meanwhile, the actor is also preparing for his latest Hollywood project, Ron Howard's "Inferno", and even took a trip to Budapest to prepare for the film. "It was a wonderful trip. We did look tests, readings and had long discussions with the writer and other actors…There were reading sessions and costume trials," says Irrfan. The film also stars Tom Hanks and Felicity Jones.
Source: Hindustan Times