Graphic novel 'Mujib 6' launched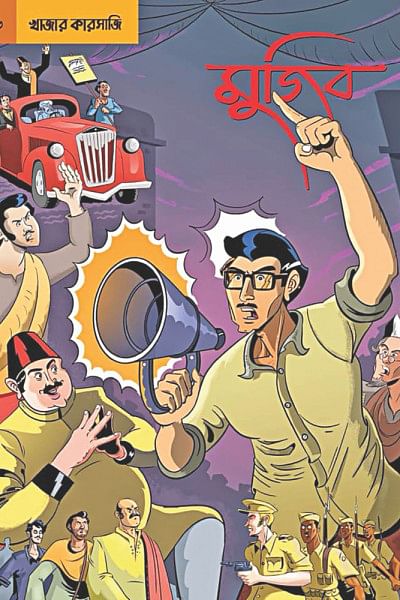 The 6th edition of graphic novel Mujib was launched yesterday on the 99 birth anniversary of the Father of the Nation, Bangabandhu Sheikh Mujibur Rahman at the Bangabandhu Memorial Museum.
The graphic novel is based on The Unfinished Memoirs, an autobiography written by Bangabandhu Sheikh Mujibur Rahman, during his time as a state prisoner between 1967 and 1969. Mujib is first of its kind to tell the incredible stories of Bangabandhu.
Syed Rashad Imam Tanmoy, is the cartoonist of Mujib, while Shibu Kumer Shill is the editor of Mujib. Last year, a Japanese version of the graphic novel was launched at the Bangladesh Embassy in Tokyo, Japan.