Addressing colourism with art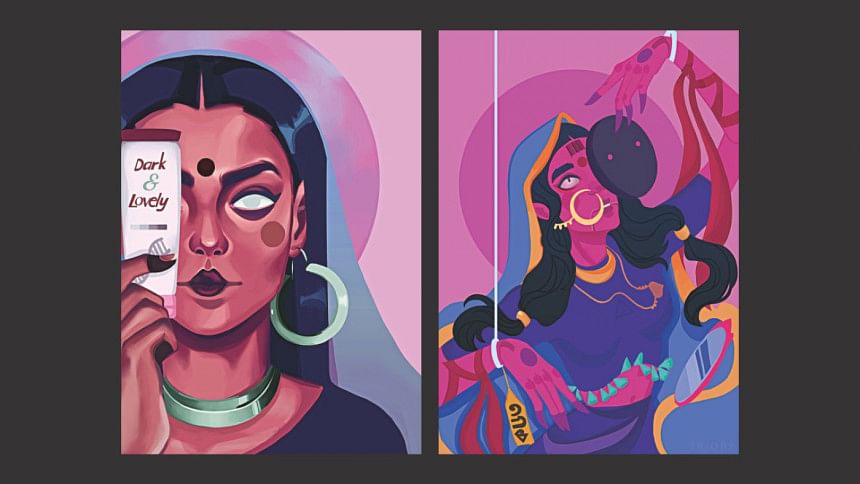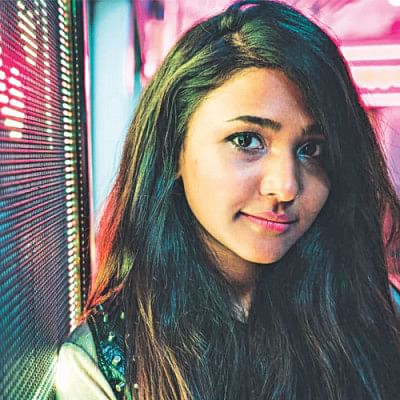 The Indian subcontinent's obsession with lighter skin is not unknown. In a world where the word 'fair' is often associated with the word 'lovely', a young artist from Dhaka came up with a rather telling artwork titled Dark and Lovely.
A lot of people, who have been victims of colourism, could relate to the artwork - which is why it went viral on the internet.
Waseka Nahar is the artist behind the piece, for whom art is an everlasting passion.
Dark and Lovely, which was a collaboration with a Canada-based Pakistani artist Zainab Anwar, is a rendition of Zainab's self-portrait. Both of them have been featured on NDTV India.
Waseka did not expect the artwork to receive such a huge response. However, she is glad to have reached out to a large audience. She believes that dark skin is as beautiful as its counterpart, and hopes that people will start having conversations about this often neglected topic.
Apart from Dark and Lovely, Waseka has created brilliant artworks in the past, which she promotes on her Facebook page named 'Triory'.
"I don't always like having the spotlight on me," says Waseka, "So I wanted to have a pen name. Triory is a character  I built, that was loosely based on myself."
Waseka wants to keep on making art both for herself and the society. "I aspire to do my best by addressing social issues in my art," adds Waseka.