Aly Zaker and Iresh Zaker to celebrate birthday together!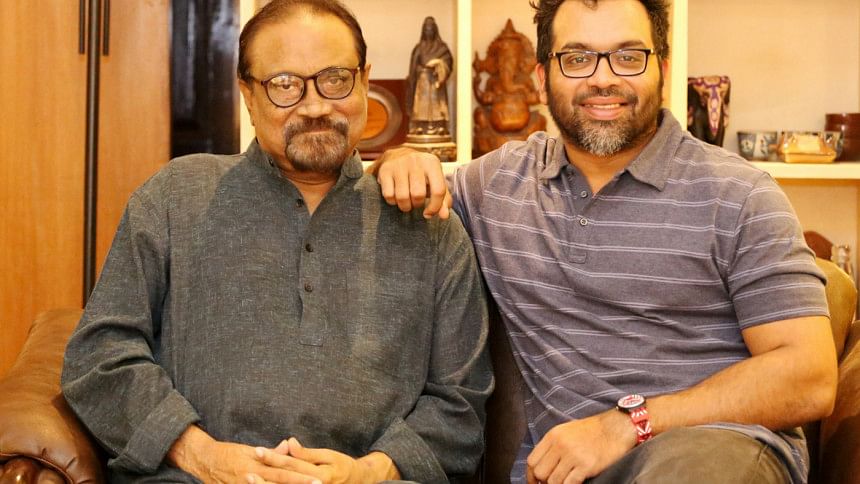 Aly Zaker, a stalwart of Bangladeshi theatre and TV, has been quite irregular in TV plays of late. His son Iresh Zaker, who also made a big name for himself with his candid acting in recent years, has been busy with other professional commitments and not been seen often on the small screen either. They coincidentally have the same birthday, which is today November 6, and will appear in a TV talk show together on the occasion.
"Taroka Kothon", the popular Channel i show, will have the father-son duo today at 12:15pm, live from their residence. Ananya Ruma will produce the show, hosted by Dilruba Sathi.
About his childhood birthday memories, Aly Zaker said "My parents didn't really celebrate my birthday; they had a ritual of touching some money on my forehead, and then giving it away as charity." Iresh, meanwhile shared his earliest birthday memory: "I was in fourth grade when I had a birthday party the lawn of our Baily Road residence with my friends." He also recalled the 10 years he lived abroad for studies, when he missed his family during birthdays.
Iresh debuted in TV plays with "Batasher KhaNcha", which also featured his father. The duo has appeared together on the small screen a few times since, most recently in "Baba'r Diary" about four years ago.