"Chhoto Kaku" to premiere today on Channel i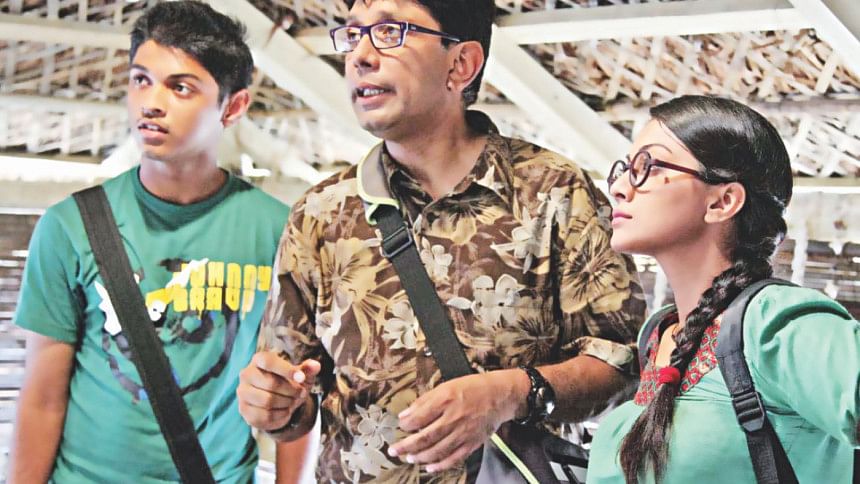 After its success in comic books and television series, Faridur Reza Sagor's popular teen fiction series "Chhoto Kaku" is set 
to debut on the big screen. 
Prominent actor and director Afzal Hossain has made a film based on the first story of the series, "Cox's Bazar-e Kakatua". The film has recently received release certificate from the Censor Board.   
Besides directing, Afzal has played the lead role in the film, while the full cast includes Orsha, Shams Sumon, Zahiruddin Piyash, Shimanto and others. 
Marking the birth anniversary of Father of the Nation, Bangabandhu Sheikh Mujibur Rahman, the film will see its world premiere today at 3:05pm on Channel i. From the next day, March 18, the film will run at major theatre halls including Blockbuster Cinemas at Jamuna Future Park in the capital. 
The mystery thriller encircles detective Choto Kaku who embarks on an adventurous trip to discover the mystery of a treasure trove.