Abbu is a very idealistic person: Bipasha Hayat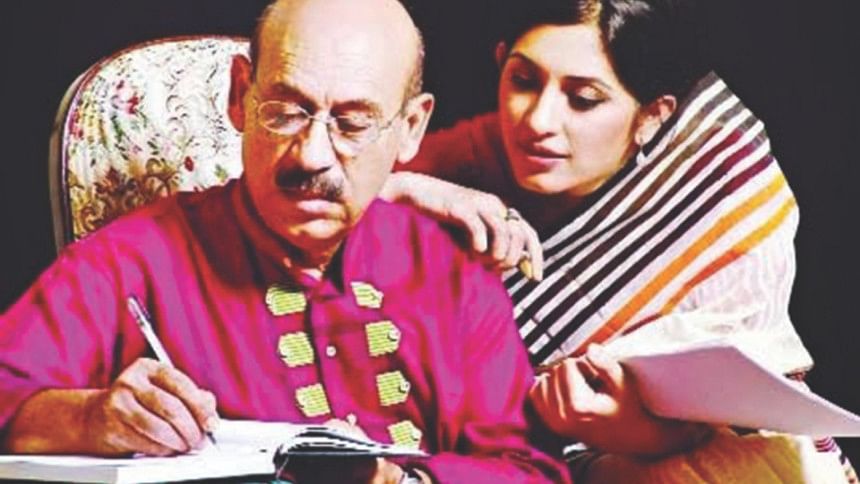 My father vs the actor:
As a child I was amazed by my father's ability to juggle two careers — acting and civil engineering. Abbu (Abul Hayat) would take me to his workplaces; engineering sites, rehearsal rooms, recordings and shootings. Since childhood, I took great pride that my father was unlike my friends' fathers. My reading habit started from his library, and my artistic self developed under his guidance. It is because of him that I was drawn to acting.
When we work, it's never in our minds that we are father-daughter. We've played roles of conflicted father-in-law and daughter-in-law; on stage when we did "Dewan Gazi'r Kissa", we played brother and sister, I would address him as "Makhon bhai". When we worked, we both wanted to stay true to our characters and give the output that the director wanted.
Best thing about abbu:
My father was supportive of my desire to study art, but my mother wanted me to study architecture. In those days, art was not considered a viable career path. Abbu persuaded Ma about it, and I am very grateful to him. However, I cannot separate my mother and my father's contributions to my life; they have such good understanding, and have always taken decisions together about me and my sister. We have seen a beautiful example of male-female coexistence and equality. I have never seen my father undermine any woman.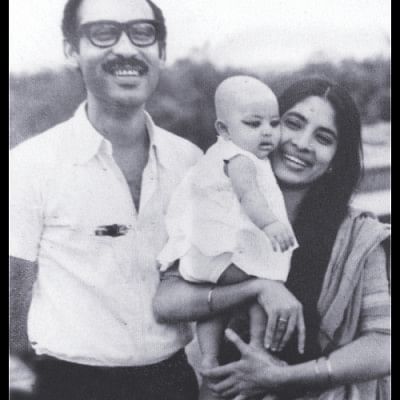 My parents raised me and my sister as human beings, and not just as daughters. They showed us the right path, but our priorities were always valued. For instance, Abbu never asked me to start acting, but he never had a problem with it either.
Deep down, my father is a very idealistic person; he looks at life from a very clear perspective.
Down memory lane:
When I was seven, my father moved to Libya for work, and we lived there for three years. There were ruins of ancient Roman civilisation there. I am obsessed with archaeology, and all credit for that goes to Abbu. I strongly believe that such exposure has made me the person I am today.