Abrar murder case: decision on charge framing against 25 accused on Sept 15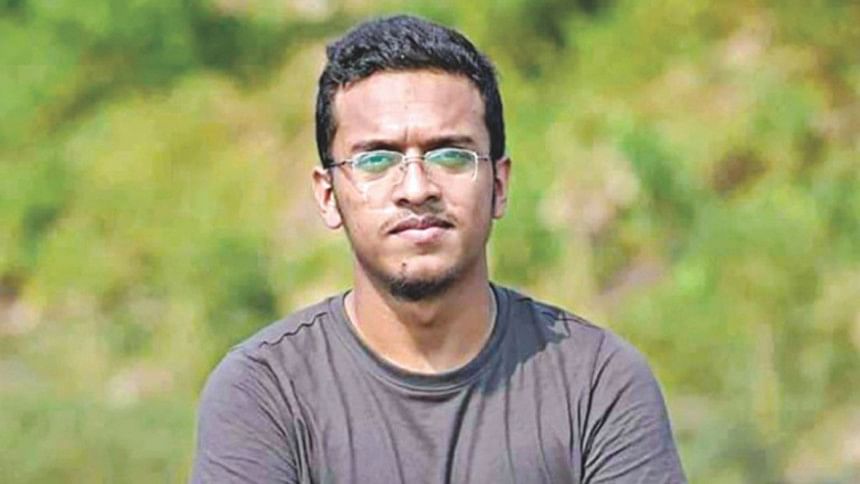 A tribunal in Dhaka has set September 15 to decide whether it will frame charges against all the 25 accused in Buet student Abrar Fahad murder case filed last year.
After conclusion of hearing on the discharge petitions today, Judge Abu Zafar Md Kamruzzaman of the Speedy Trial Tribunal-1 of Dhaka set the date.
Twenty-two of the accused, now in jail, were produced before tribunal during the hearing.
Three others have been absconding since the incident.
Abrar, a second-year student of electrical and electronic engineering department of Buet, died after he was brutally beaten allegedly by some Chhatra League men at Sher-e-Bangla hall of the university in the early hours of October 7, 2019.
Later, his father filed a murder case with Chawkbazar Police Station against 19 BCL leaders of Bangladesh University of Engineering and Technology (Buet).
The incident triggered a firestorm of protests on campuses across the country. Many took to social media to demand justice for Abrar.
Amid protest on the campus, Buet authorities on October 11 banned all political activities on campus and suspended 19 students, mostly leaders of the university's BCL unit who have been made accused in Abrar Fahad murder case.
On November 13 last year, detectives submitted a 105-page charge sheet against 25 Buet students in connection with the murder case.