The Unique Sundarbans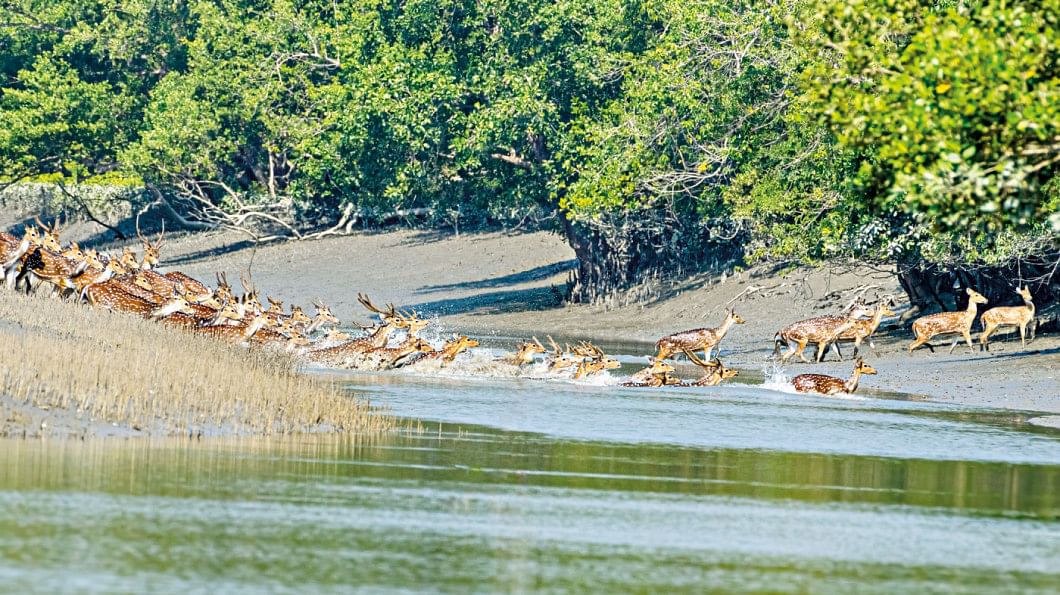 She never gets old.
The Sundarbans, with all her magical ambience and rich biodiversity, never fails to nourish your weary senses and soul. She never disappoints you. Every time you visit there, she keeps more surprises for you at every corner you go.
This was the sixth time in as many years when we, a group of wildlife photographers and nature enthusiasts, visited the forest, a Unesco Natural Heritage site, last November. Well, we had to. We couldn't resist her charm. The beauty of nature there – the unique landscape of the world's largest mangrove forest, the incredible wildlife, the silent canals, lifestyle of locals -- drew us towards her.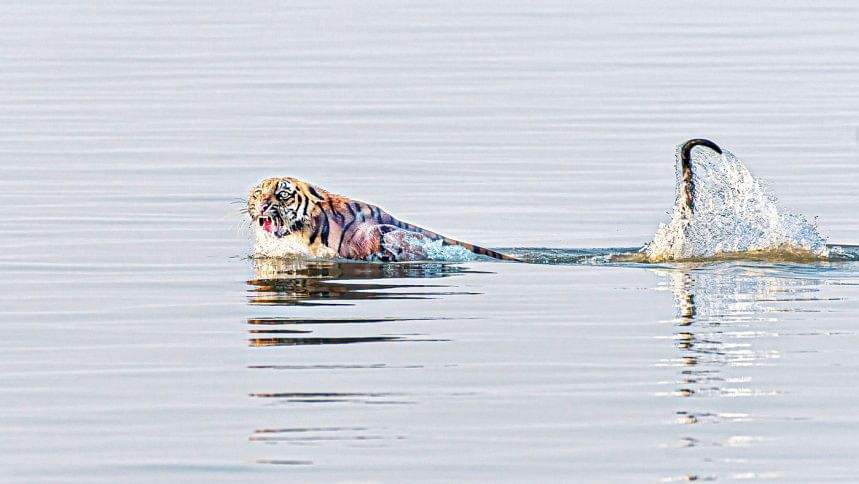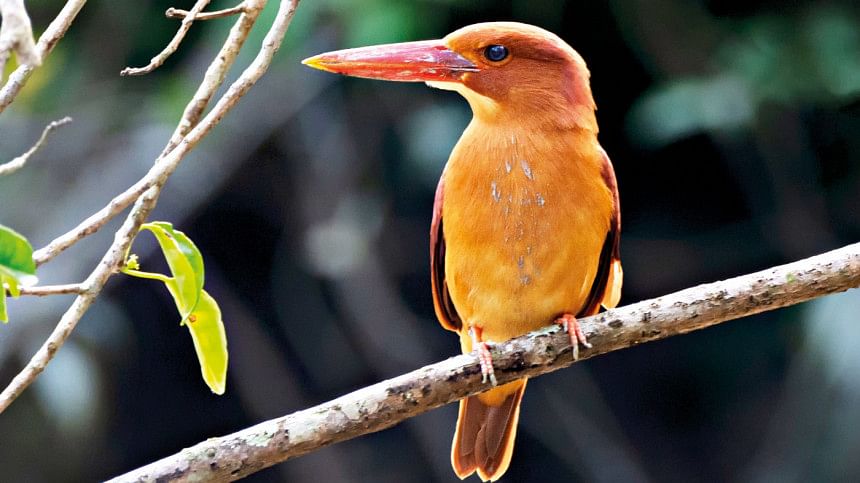 She is simply irresistible.
We started our tour from Mongla, Khulna, on November 10, last year. As planned, we boarded the tour operator's boat from there after a hectic 11-hour bus journey from Dhaka. Our first destination was Kokilmoni in the Sarankhola range of the forest. Our nerves took some time to settle down. Our brains had to struggle to realize that the next few days would be different from the urban, mechanical life that we live.
On the first day, we went to bed early to catch the sunrise to feel the forest, which literally wakes up with the Sun. You have to engage all your senses to feel the beauty, serenity and vibe of the forest.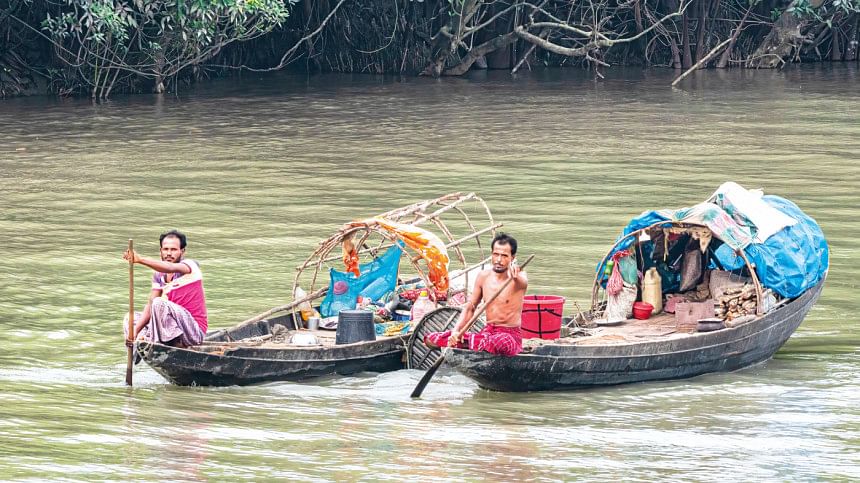 As the first beam of the Sun pierced the fearsome darkness, illuminating the foggy landscape, we saw the transformation of the forest. The dark vines turned into glittering canals, the frightening silence became a chorus of life.
It was breathtaking. But that wasn't the highlight of that morning!
While cruising along the Pasur River, at around 7:15 am, something caught our attention from a distance. A large animal was crossing the river. As we drew nearer, it became apparent what the animal was.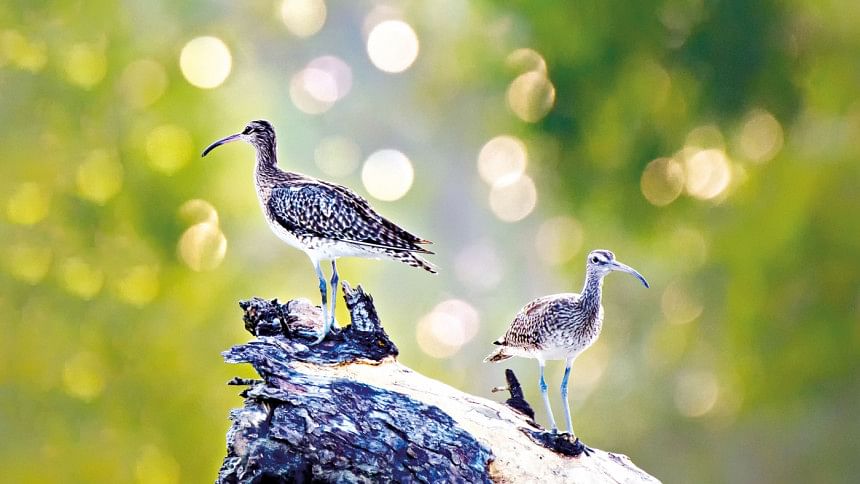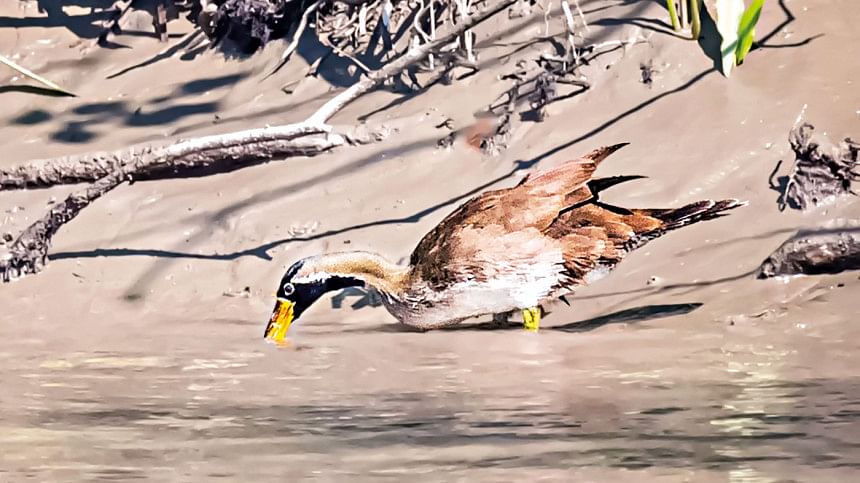 A royal Bengal tiger!
The king of the Sundarbans looked clearly tired and we decided not to go close to it for its safety. Our guide and boat captain both agreed that it was highly unusual even for a full-grown tiger to cross a 600-700 meters wide river. We took as many photos as we could without disturbing the royal beast.  
Now, few months after the encounter, I can't but think myself extremely lucky. One of our groupmates, Touhid Parvez Biplob, visited the Sundarbans for 26 times, without any luck!
According to the last census in 2019, only 114 Bengal tigers are in the 6017 square kilometers area of the Sundarbans in Bangladesh part.
For the next 3 days, luck stayed with us as we visited a number of spots and saw a plenty of wildlife at their natural habitat. We spotted all 7 species of kingfishers living in the forest, among which 5 species- Ruddy Kingfisher, Brown-winged Kingfisher, Black-capped Kingfisher, White-collared Kingfisher and Blue-eared Kingfisher - are rare.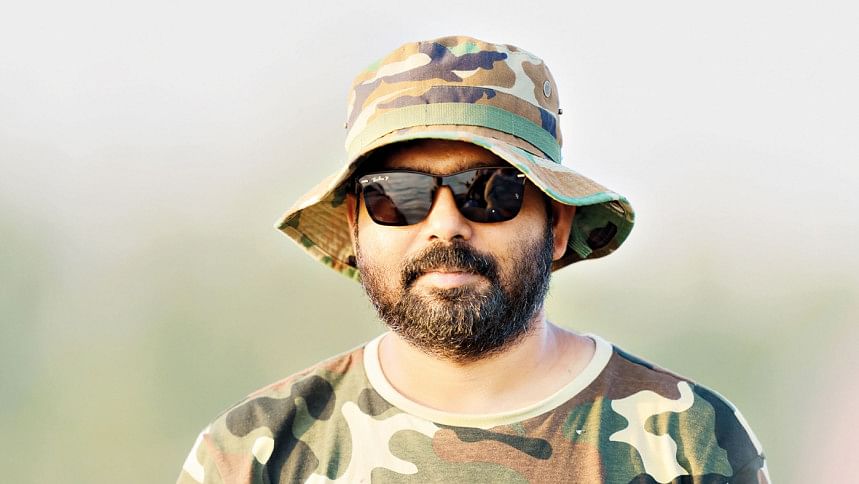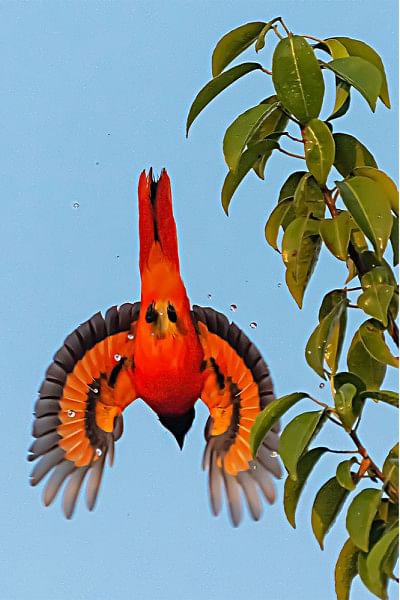 Colours of the sunbirds and minivets would simply blow your mind away.
The wader birds (Whimbrel, Eurasian Curlew, different Sandpipers, Common Green Shank, Red Shank etc), Lesser Adjutant, White-bellied Sea Eagle and many others would always catch your attention by their endless activities.
We saw Spotted Deer everywhere. The sight of otters hunting fish or spotting an Irrawaddy dolphin near your boat might make your day. You would be amazed if you closely observe the activities of a mudskipper, a small aquatic creature. The different colours of crabs were simply astonishing.
But the surprises kept coming! We spotted even a rarer species than the Bengal tiger before we concluded our tour on November 14.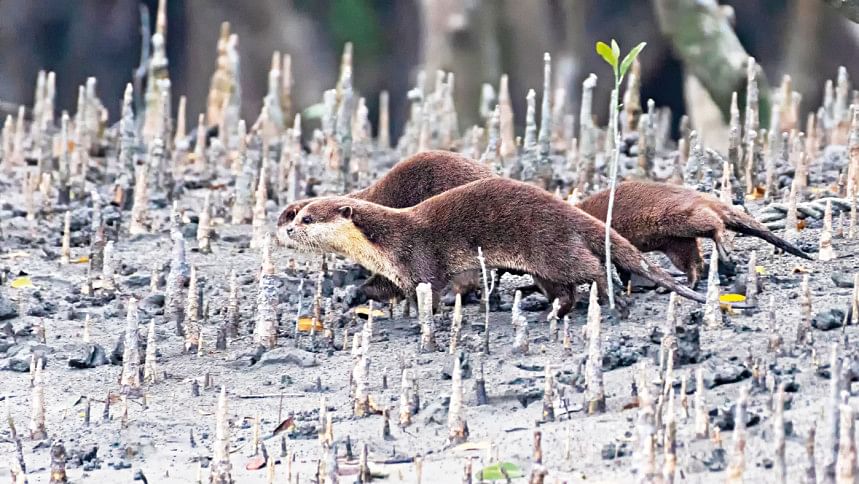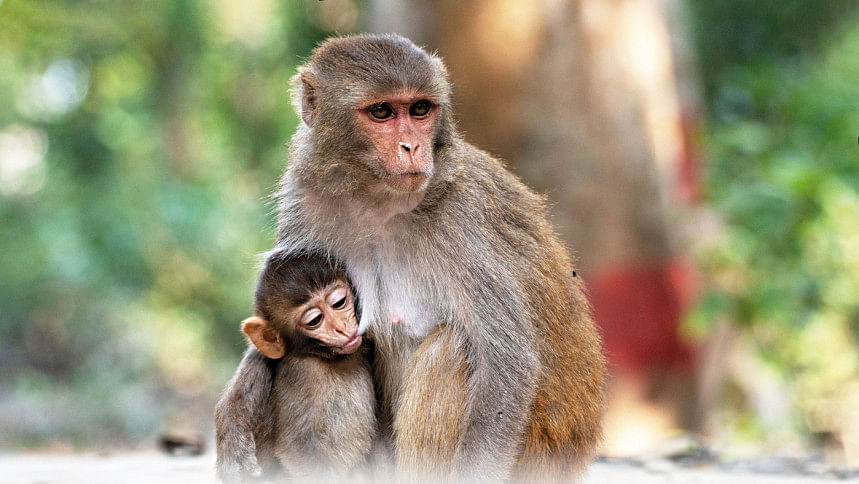 Masked Finfoot!
According to a 2020 study, there exist only 100-300 of this critically endangered aquatic bird in the entire world. The Sundarbans is still a breeding ground for them.
However, deforestation and global warming are damaging the Sundarbans. To protect this unique ecosystem as well as the natural shield that saves us from cyclones and tidal waves, we need to act fast.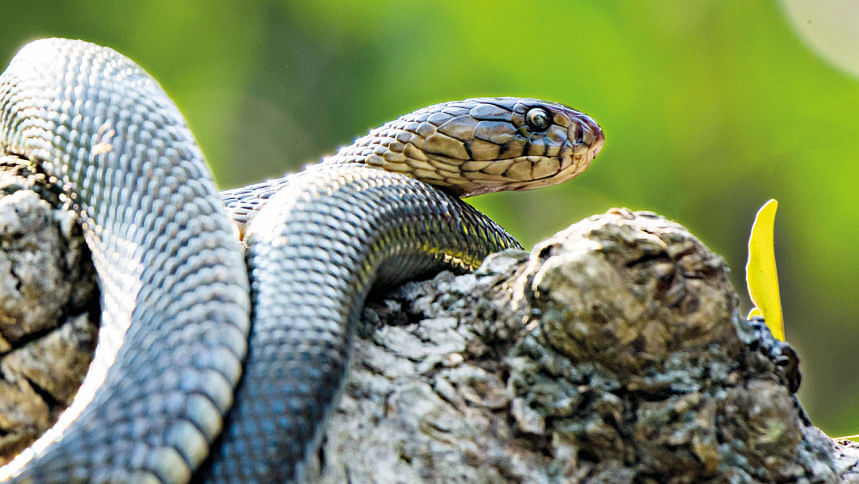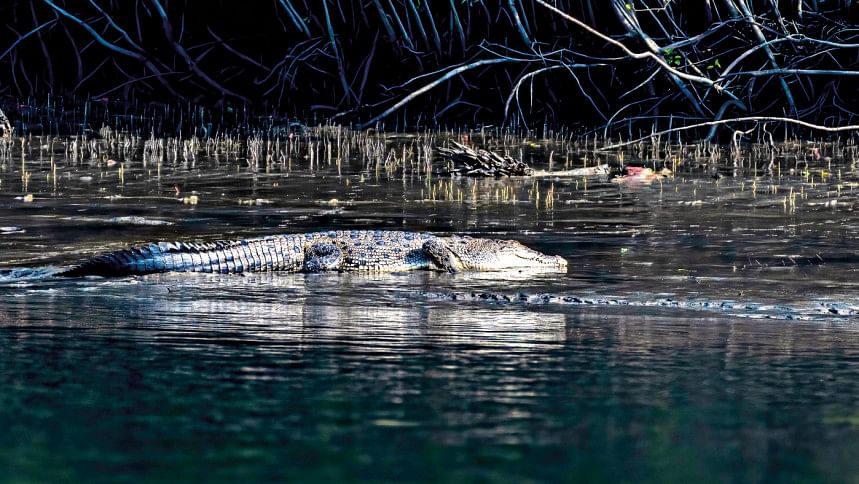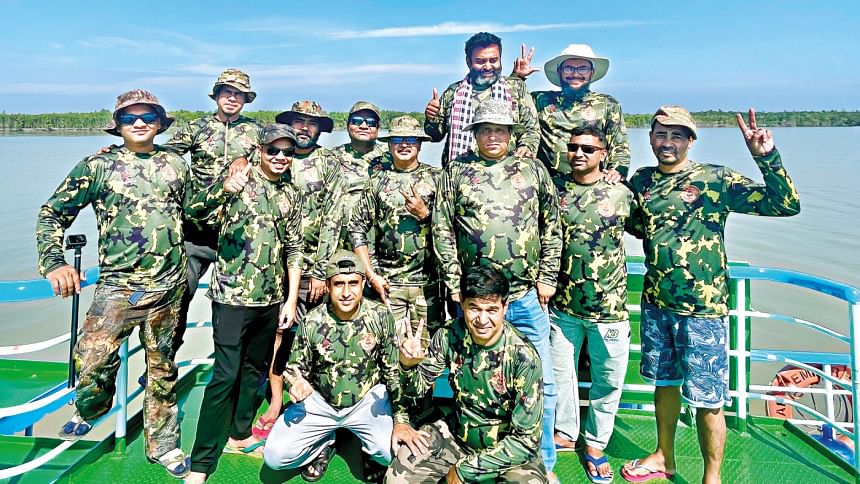 About visiting Sundarbans
Though the Sundarbans can be accessed through various points, the popular starting points are Khulna and Mongla. Many tour operators run different package tours which starts from 6000 taka to 25000 taka per person for a standard 2 Nights 3 days all-inclusive tour. Most tours usually take you to Kochikhali Wildlife Sanctuary, Kotka beach, Jamtola Beach, Herbaria Mangrove Trail, Hiron Point, Dublar Char, Trikona Island, Dimer Char, Koromjol wildlife centre and few other places. We loved the food our tour operator provided us during the tour. 
Please keep your environment clean.