5 including inspector injured from explosion at Pallabi Police Station
Four police personnel and a staff of Pallabi Police Station were injured after a 'weight machine' that they seized during a drive exploded inside the police station this morning, police said.
The injured are: Inspector (Operations) Imranul Islam (48), Sub-Inspectors Sajib Khan (30), Angkush Kumar (28) and Rumi Tabres Haider (28) and a police station staffer Mohammad Riaj (28).
Walid Hossain, deputy commissioner (media) of Dhaka Metropolitan Police, said a team of Pallabi Police Station yesterday arrested three criminals along with firearms and some other things including the weight machine.
The machine was kept in the duty officer's room which exploded around 6:00am, said DC Walid.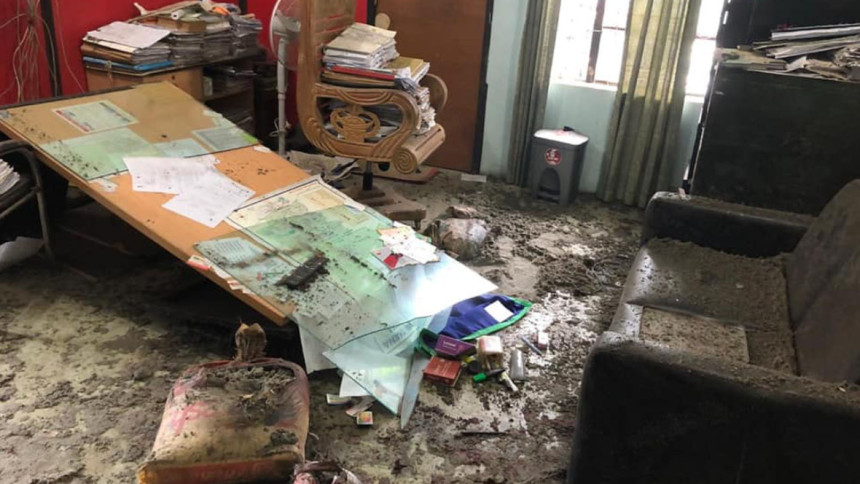 Contacted, Mohammad Alauddin, a resident surgeon of Dhaka Medical College Hospital, said the injured were rushed to the hospital soon after the blast. Then, Rumi and Riaj were admitted to DMCH.
Riaj's left wrist was blown away and his right hand was also wounded. He also sustained injuries in the abdomen, the doctor said.
One of the injured was sent to National Institute of Ophthalmology while two others left hospital after receiving primary treatment.