349 Bangladeshis return home from India, Singapore
98 Singapore nationals leave Dhaka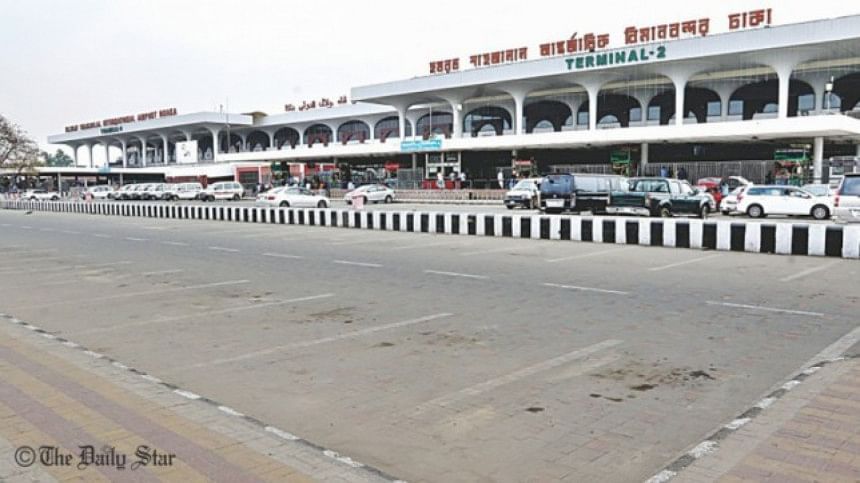 A total of 349 Bangladeshis returned home today after being stranded in India and Singapore due to flight suspensions amid the Covid-19 pandemic.
Also, 98 Singaporean nationals left Dhaka for Singapore today in a return flight.
The Bangladeshi returnees, 164 from Chennai and 185 from Singapore, arrived at Hazrat Shahjalal International Airport (HSIA) on special chartered flights of the US-Bangla Airlines and Singapore Airlines respectively, sources at HSIA said.
"The 164 Bangladeshis, who were stranded in India for over a month, landed at the Dhaka airport around 3:30pm by a special flight of US-Bangla Airlines," Kamrul Islam, general manager (public relations) of the private airlines, told The Daily Star.
After completion of health screening of the passengers, decisions regarding self-quarantine and institutional quarantine will be made, said an official at the health desk of HSIA.
Most of the Bangladeshis who returned from Chennai in the last two days were allowed to go to their homes and advised to stay in self-quarantine, Md Jahirul, a doctor at the health desk of HSIA, told The Daily Star.
So far, 492 Bangladeshis who went to Chennai for treatment have returned home since April 20, said officials of the US-Bangla Airlines.
US-Bangla Airlines is scheduled to operate three more special flights from Chennai till April 25 to bring back another 494 Bangladeshis.
US-Bangla is operating the special flights following the Bangladesh High Commission in India's initiative to bring back the stranded Bangladeshi nationals.
At least 2,500 Bangladeshis, including students, tourists and medical treatment seekers were stranded in different cities of India, especially in Chennai, Bangalore, Delhi and Hyderabad following the flight suspensions, sources said.
Meanwhile, 185 Bangladeshi citizens returned from Singapore by a chartered flight of Singapore Airlines.
The flight later returned to Singapore carrying 98 Singaporean nationals.
"The Singapore Airlines flight landed at HSIA with 185 Bangladeshis at 12:15pm and took off with 98 Singaporean nationals at 2:10pm," M Sohel Kamruzzaman, spokesperson for Civil Aviation Authority, Bangladesh (CAAB), told media.