Winrock International honours 50 trailblazing female human trafficking survivors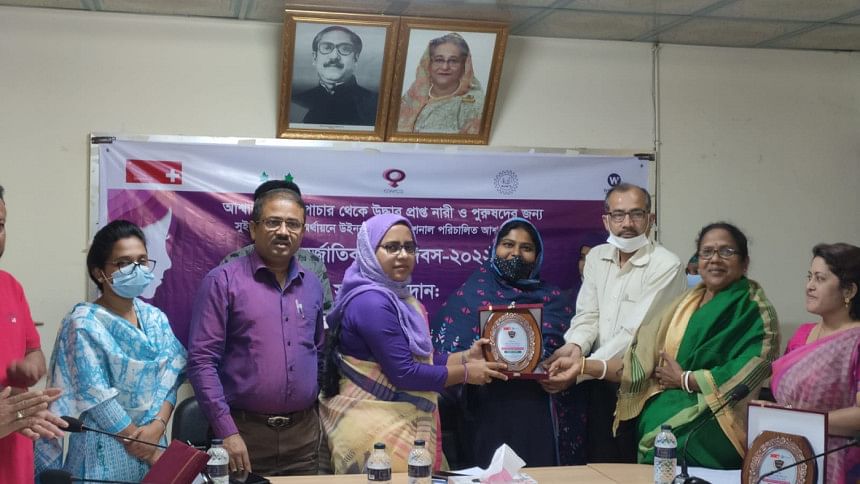 Winrock International's Ashshash Project; supported by the Embassy of Switzerland in Bangladesh arranged a special award-giving ceremony to honour survivors of human trafficking.
The organisation honoured 50 women with 'Pioneers for Self-Reliant Women in Bangladesh' awards for rebuilding their livelihoods, after suffering traumatic incidents.
Their contributions as wage-earners through employment in their respective localities, and marked success via entrepreneurship, were the determining factors in recognising their stories.
The programme highlighted the various instances of entrapment and exploitation and the harrowing experiences of human trafficking survivors in Bangladesh, especially women.
The ceremony was held collectively via the project's partnered organisations and high-ranking officials from the District Women Affairs Office and the Upazila Nirbahi Officers. Members from these organisations were in attendance as the chief guests.