New textbook distribution in pictures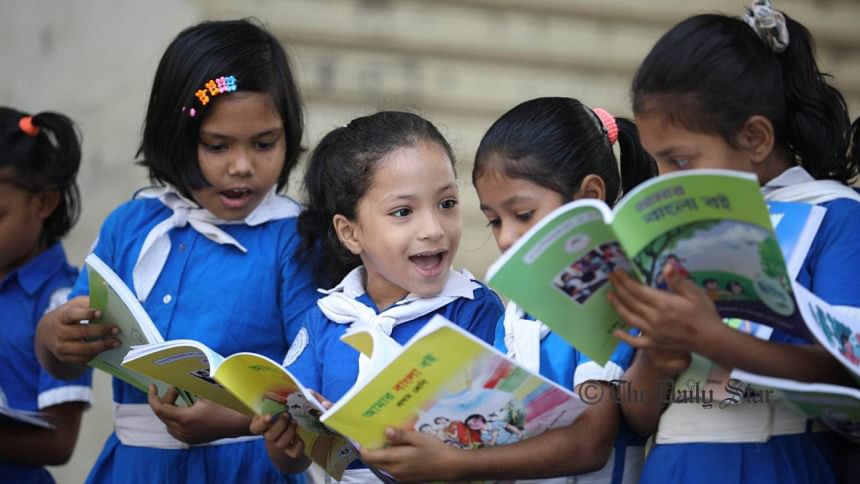 Free textbooks have been handed over to the students of the academic year 2023 today, on the first day of New Year. It was a joyous occasion with first and fifth graders of different educational institutions gathering at the Dhaka University central playground in the morning.
Here are some of the moments of the day captured by our photojournalists.