All new textbooks to reach students in next 2 weeks: education minister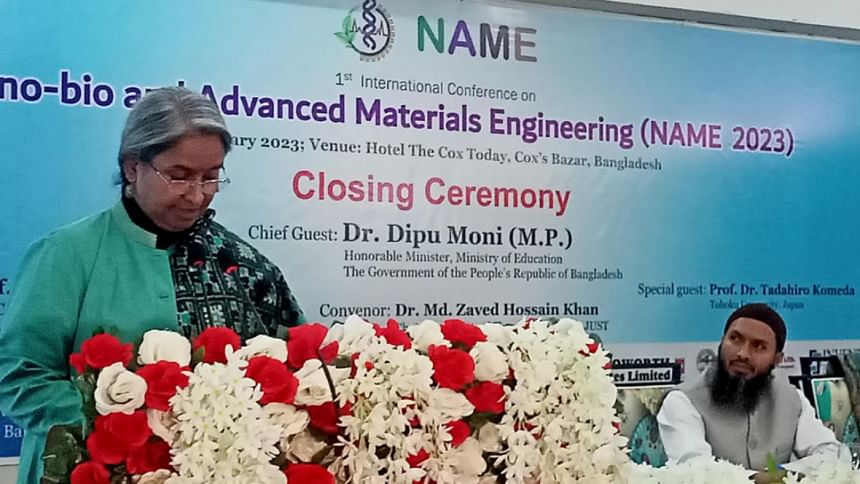 Education Minister Dipu Moni today said 100 percent of new textbooks would reach students within the next two weeks.
There was a huge paper crisis due to the global recession and there was also a shortage of electricity in the middle of last year, she said.
"Therefore, the printing presses had to face various problems. But despite this, on the first day of the new year, we have handed over 80 percent of the books to the students," the minister added.
She said this at the closing ceremony of the two-day international conference on "Nano-Bio and Advanced Materials Engineering-2023" held in Cox's Bazar this noon, our Cox's Bazar correspondent reports.