'Don't want to be an engineer online': BUET students protest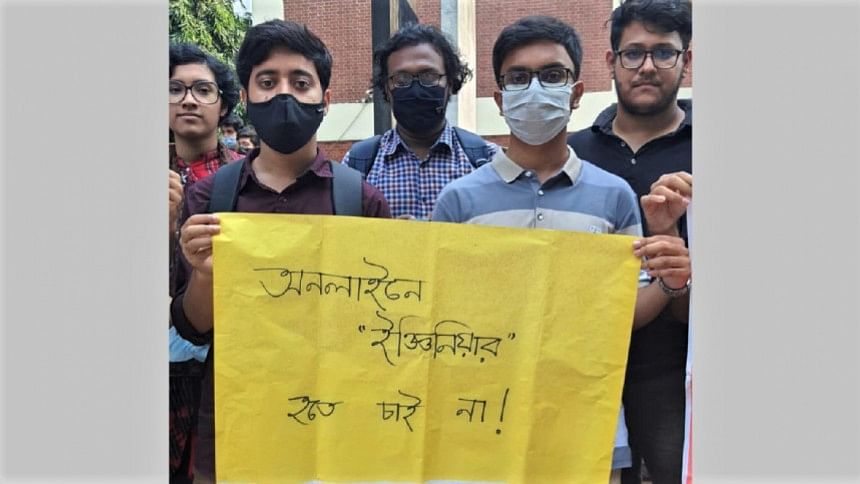 Students of Bangladesh University of Engineering and Technology (BUET) held a protest today -- demanding the reopening of residential halls in November and resuming in-person classes.
Students protested the university's decision to start online classes from November 13.
At 11am today, around 2,500 students signed a memorandum addressed to Mizanur Rahman, director of BUET Directorate of Students' Welfare. Later around 12pm, students gathered at the Central Shaheed Minar and held the sit-in.
Students held placards with slogans such as "Don't want to be an engineer online," "Open our halls," and "Whole country is going offline, why is BUET online?"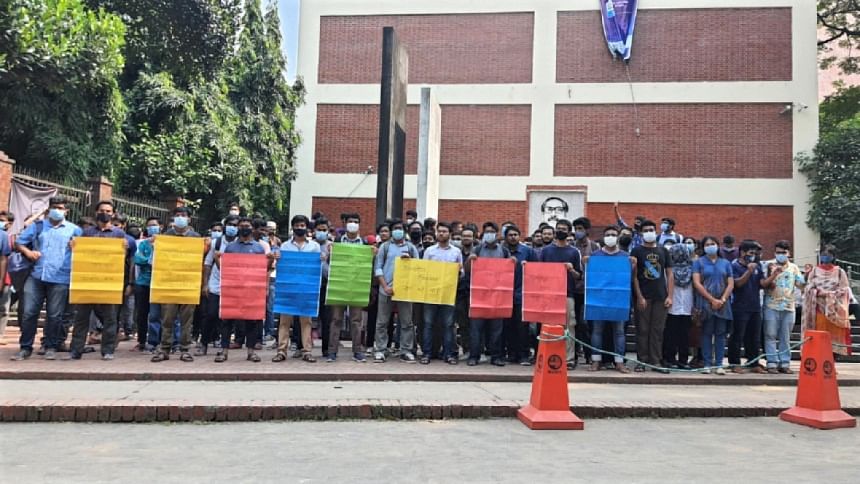 The students demanded that like other public universities, initially the halls should be reopened on November 1 for students who received two doses of vaccine, followed by students who received one dose.
Mizanur Rahman was contacted several times by The Daily Star but he did not respond.