Attack leaves 2 Sylhet Medical students hurt: Interns block hospital entry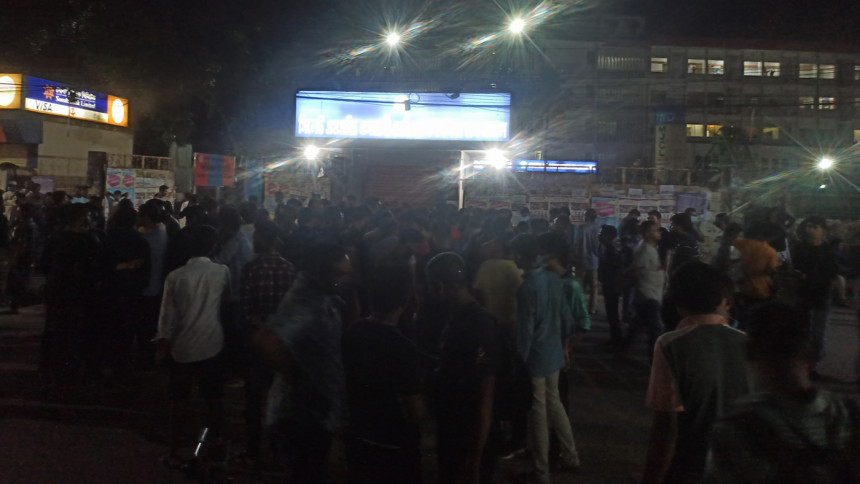 In protest over an attack on two students, Sylhet MAG Osmani Medical College students and intern doctors went on strike outside the campus from 10:00 pm last night (August 1, 2022).
The protesting students confined the hospital's Director Brig Gen Mahbubur Rahman Bhuiyan in his office as of 1:00 am this (August 2, 2022) morning, said Shah Owasim, one of the agitating students.
They also boycotted all classes and examinations, he added.
The medical services of the hospital is being disrupted as the intern physicians enforced the strike, and transportation approaching the medical is still prohibited since students blocked the main road, reports to our Sylhet correspondent.
On Sunday, a female intern doctor was harassed by two attendants of a patient, who were later handed over to police. Following the incident, miscreants attack the medical students last evening, the students claimed.
The injured medical students Rudra Nath and Naimur Rahman Emon are undergoing treatment at the hospital.
Shah Asheem Kennedy further said, "The miscreants entered the college campus around 8:00 pm and beat some students, leaving two seriously injured. We want justice."
Ahmed Muntakim Chowdhury, general secretary of Osmani Medical College Hospital Intern Physician Council said, "Similar attacks happened earlier and this time this is unbearable. We will not stop protesting until the attackers are arrested and punished."
Azbahar Ali Sheikh, deputy commissioner of Sylhet Metropolitan Police, said, "We are trying to pacify the protesting students while looking for the attackers to arrest."