1,963 recommended for recruitment under 40th BCS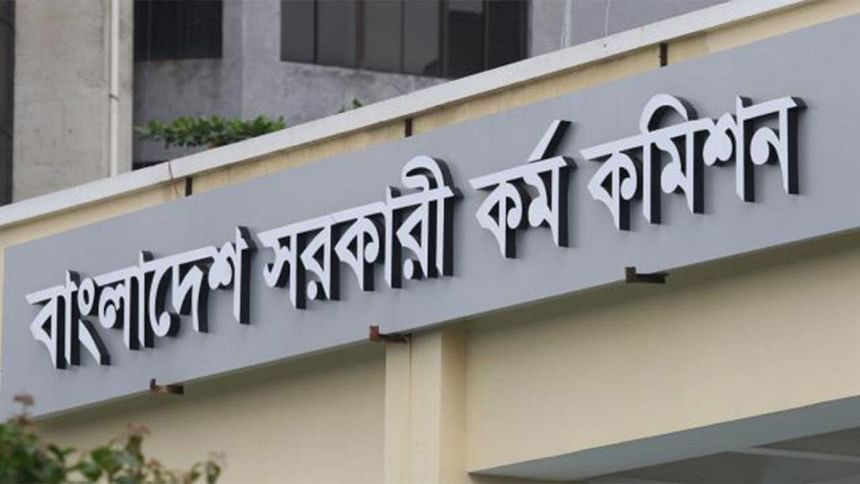 Bangladesh Public Service Commission (PSC) has recommended 1,963 candidates for recruitment in different cadres against a total of 2,219 vacant posts under the 40th BCS exams.
The result of the 40th BCS exams was published this afternoon and uploaded on the PSC website -- http://www.bpsc.gov.bd/ -- around 3:00pm.
According to the result, 245 people have been recommended in administration cadre posts, 12 in Ansar cadre, 45 in audit and accounting cadre, 17 in cooperative cadre, 72 in customs and excise cadre, three in food cadre, 25 in the foreign affairs cadre, 17 in the information cadre, 72 in the police cadre, six in the postal cadre, one in railway transport and commercial cadre, 59 in the tax cadre, 275 in agriculture cadre, one in cooperative cadre (Research officer), 26 in fisheries cadre, five in food (assistant defence engineer/equivalent posts) cadre, 112 in health cadre, 12 in information (assistant radio engineer) cadre, 155 in livestock cadre, six in public works cadre, five in railway engineering cadre, three in road and highways cadre, 12 in statistics cadre, 717 in general education (for government general college), and three in general cadre (for government teacher training college).
No one could be recommended for 256 posts as there were no qualified candidates in the technical/professional cadre.
The PSC published results of the 40th BCS written exams on January 27 last year. Total 10,964 candidates passed the written exams.
The BCS circular was issued in August 2018 for recruitment of 1,903 cadres. A total of 412,532 candidates had applied for the 40th BCS preliminary examination. Of them, 327,000 candidates took part in the preliminary exams.
A total of 20,277 candidates qualified in the preliminary exams.