Non-Bangladeshi entrants to be sent back: Foreign minister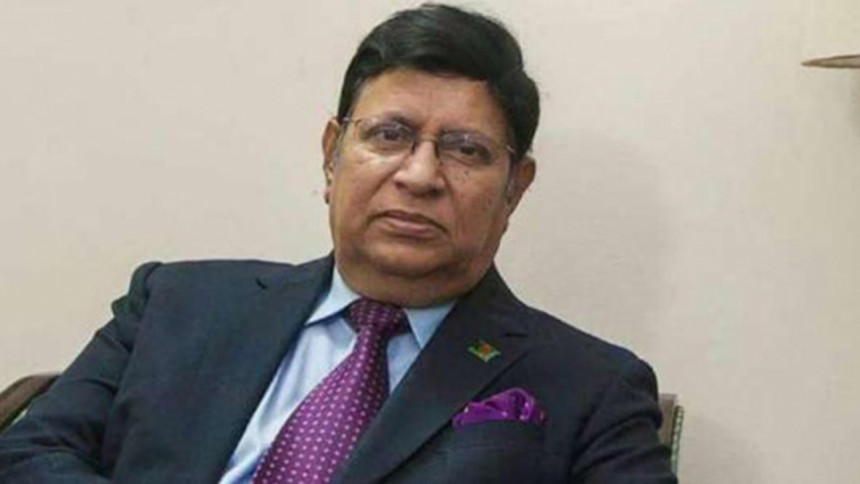 Foreign Minister AK Abdul Momen has said those who have entered Bangladesh in recent weeks from India will be sent back if they are not Bangladeshis.
"Those who already entered Bangladesh through Indian border, they will be sent back if they are not Bangladeshis," Momen said. "Indian government informed that they would not forcefully pushback anyone."
The foreign minister added that any Bangladeshis found to be living illegally in India will be taken back after proper verification.  
"If any Bangladeshi found living in India illegally, then they will be returned back through legal process and after scrutiny. This was also informed to India," said the minister.
Momen was speaking at the inauguration of a city bus service 'Nagar Express' for Sylhet city on Wednesday to resolve public transport crisis in the divisional headquarters.
Foreign Minister Momen opened the service at Nagar Bhaban at 2:30 in the afternoon.
He thanked Prime Minister Sheikh Hasina for approving a Tk 1,228 crore budget for the development of Sylhet City Corporation area.
He said, "It is our big success as the Nagar Express bus service was launched which I hope would be beneficial for the city residents".
The minister also said a new train will be introduced from Sylhet to Chattogram soon. Besides, quality bogeys will be attached to the existing trains.
Speaking as special guest at the bus launching programme, City Mayor Ariful Haq Chowdhury said, "the Nagar Express bus service will ensure better transport facilities to the commuters. We are not rival to any transport owner and workers. We want to bring discipline in the transport service in Sylhet city and also want to build Sylhet as a model city taking people along with".
The much expected 'Nagar Express' transport service with 41 buses will render service to the residents of Sylhet city and adjoining areas.
Out of the 41 buses of Nagar Express, there will be a separate bus for the women.
Official sources said, initially the buses will ply Tukerbazar to Hetimganj via Medical road. The buses will ply Tukerbazar via Bondor to Boteshwar, Surma market point to Hetimganj and airport to Hajiganj of Mogolbazar via Kodomtoli.
Skilled drivers and supervisors have already been appointed. Bus fare has also been fixed. The passengers would be able to get the service by buying tickets, they said.
Earlier in 2008, public transport service namely 'Town Bus' service was launched with 35 mini buses of Nitol Motors under personal initiatives. However, due to losses the service was discontinued three years back.