Obama pressed to disclose 'redacted pages' of 9/11 report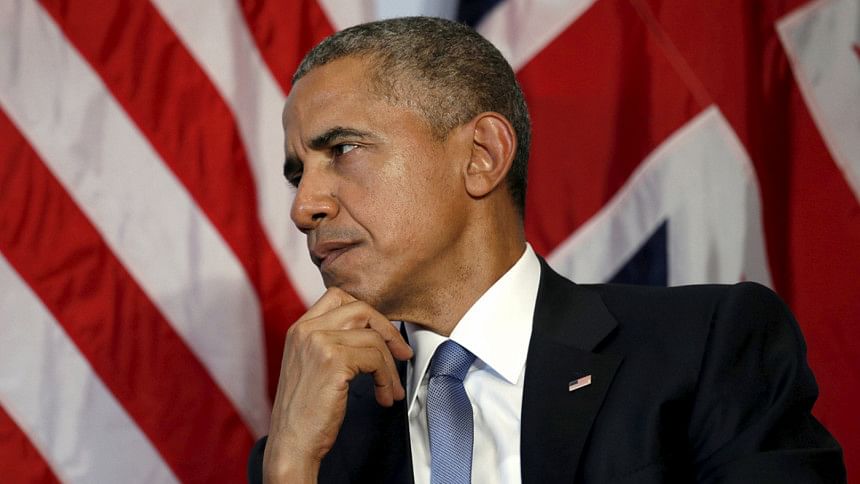 US President Barack Obama is facing fresh challenges to reveal some 28 redacted pages of a top Senate report of 9/11, reports the daily Telegraph.
It is alleged that the report, issued after the 9/11 showed Saudi Arabia was the principal financier of the attack. 
Former senator of Florida Bob Graham who chaired the Senate Intelligence committee said Saudi was the principle financier of the attack.
Recently, Rand Paul, Libertarian Republican of Kentucky and presidential candidate for 2016 is pressing on the issue and assured to file an amendment of the Senate bill that would compel Obama to declassify the pages. 
The daily telegraph reports that the pages specifying Saudi involvement were removed and confiscated after orders were issued from George W. Bush, the then President of the US. 
Meanwhile the White House has responded to the matter stating that the document is under analysis, however has not revealed any timeline for disclosure. 
"Information revealed over the years does raise questions about Saudi Arabia's support, or whether their support might have been supportive to these Al Qaeda terrorists," Paul said at the press conference in Washington this week.
"We cannot let page after page of blanked-out documents be obscured behind a veil, leading these families to wonder if there is additional information surrounding these horrible acts," he added. 
It is alleged that 15 of the 19 attackers were from Saudi; however this issue always remained in hibernation during the investigations following the attack, as no link could be established between the country and the attack. 
It is also debated that both Obama and Bush, in their presidential terms has covered up the Saudi involvement to preserve the sweetness of US-Saudi diplomatic relations. 
Terry Strada, leader of 9/11 Families and Survivors United for Justice against Terrorism, remarked that she will not be surprised if the allegations of Saudi funding are revealed.  
"Nearly every significant element that led to the attacks of Sept. 11 points to Saudi Arabia," said Terry.  
"Money is the lifeblood of terrorism. Without money, 9/11 wouldn't have happened," he added. 
The possibility of Saudi involvement came more into spotlight following fresh testimony from the arrested and disowned 20th hijacker Zacarias Moussaoui earlier this year. 
Moussaouri in his plea at a Newyork court revealed that senior members of the Saudi Royals were major donors of Al-Qaeda, besides exposing their intimacy with Osama bin laden's terror network in 1990s. 
In his plea, he mentioned Prince Turki al-Faisal, then the Saudi intelligence chief; Prince Bandar Bin Sultan, the longtime Saudi ambassador to the United States and Prince al-Waleed bin Talal, a prominent billionaire investor. 
However the Saudi Embassy has disregarded the confession of  Moussaoui, stating the latter suffers from paranoid schizophrenia and is  "a deranged criminal" trying to turn the Saudi-US relations sour.