No conflict of interest
Says Trump; appoints Nikki Haley as UN envoy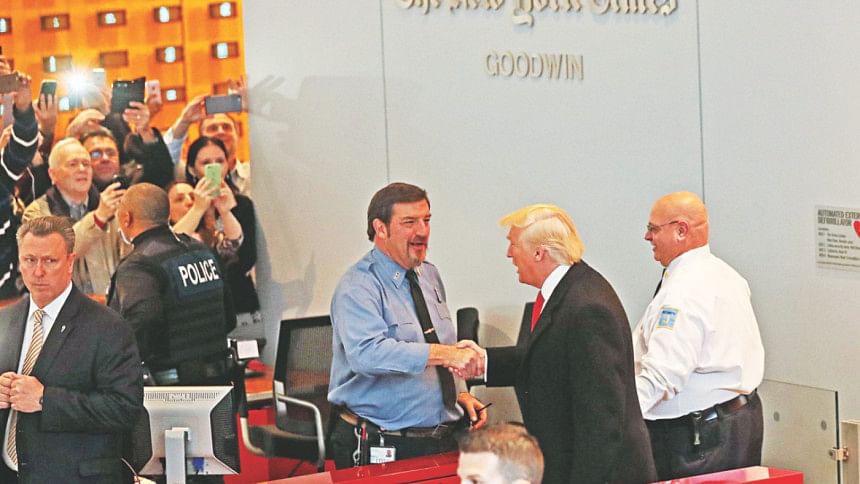 Donald Trump has said his presidency would not be marred by conflicts of interest stemming from his business empire as he chose a Republican critic to join his cabinet yesterday, the first woman on his top team.
And it followed a cordial chat between Trump and the New York Times, a newspaper he considers hostile, in which he softened his stance on climate change, torture and prosecuting his defeated rival Hillary Clinton.
The issue of Trump reconciling his White House duties while owning billions in assets around the world has been a key concern since he won the presidency on November 8.
American ethics law is lenient here: Trump is not required to give up his business portfolio.
The Constitution does state that no one holding federal office can receive a gift or "emolument" from a foreign government. But this does not mean they cannot do business with private partners overseas.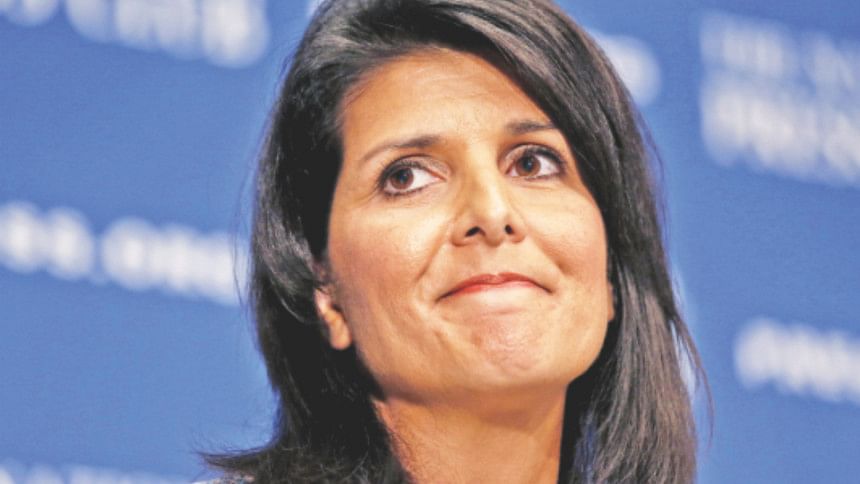 Trump said in a New York Times interview that in theory he can keep signing checks at his company but that he is "phasing that out now" and turning it over to his children.
Trump's nomination of South Carolina's 44-year-old governor, Nikki Haley, daughter of an Indian immigrant, as US ambassador to the United Nations will be seen as a sign he is ready to broaden his political base.
It came amid reports that he is also considering former Massachusetts governor Mitt Romney, another harsh campaign critic, this time for the key post of secretary of state. Trump's transition team spokesmen told reporters that another "cabinet level" appointment may be made later yesterday.
Trump took another U-turn when he yesterday said that advice from his possible defense secretary Marine general James Mattis convinced him to think again about authorising the torture of detainees.
In another development, retired US general David Petraeus yesterday indicated that he would serve in Trump's administration if he was offered a job, according to an interview on Britain's BBC radio. The Wall Street Journal has reported that Petraeus was under consideration for the post of defense secretary.