Khashoggi Killing: All murderers will be held accountable
US tells Prince Salman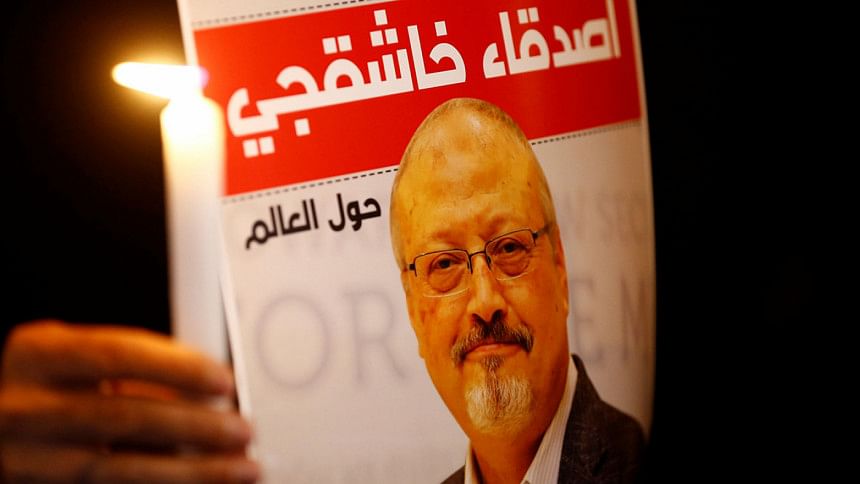 Secretary of State Mike Pompeo told Saudi Crown Prince Mohammed bin Salman on Sunday the US will hold accountable all those involved in the killing of a dissident Saudi journalist, in a telephone call that also took in the conflict in Yemen.
The killing of Jamal Khashoggi in Saudi Arabia's consulate in Istanbul and the war in Yemen, which has pushed the country to the brink of famine, are two of the main sources of strain in the decades-old alliance between Washington and Riyadh.
Prince Mohammed is controversially linked to both: he has played a direct role in overseeing Saudi Arabia's Yemen intervention and has also been accused of orchestrating the October 2 murder of Khashoggi, who was a US resident.
"The Secretary emphasized that the United States will hold all of those involved in the killing of Jamal Khashoggi accountable, and that Saudi Arabia must do the same," State Department spokeswoman Heather Nauert said in a statement.
The top US diplomat has previously said Khashoggi's killing "violates the norms of international law," and that the US was reviewing possible sanctions on individuals identified as having been involved.
But Pompeo and US President Donald Trump have also both emphasized America's important commercial, strategic and national security relationships with the petro-state.
FRENCH COMMENTS
Turkey yesterday lashed out at "unacceptable" comments by the French foreign minister accusing Erdogan of playing a "political game" over the murder of Khashoggi.
Erdogan said on Saturday that Turkey had shared recordings linked to the Saudi journalist's murder last month with Riyadh, as well as the United States, France, Britain and other allies, without giving details of the tapes' specific content.
In an interview with France 2 television yesterday, French Foreign Minister Jean-Yves Le Drian said he "for the moment was not aware" of any information transmitted by Ankara.
Asked if the Turkish president was lying, he said: "It means that he has a political game to play in these circumstances."
His comments provoked fury in Ankara.
"We find it unacceptable that he accused President Erdogan of 'playing political games'," the communications director at the Turkish presidency, Fahrettin Altun, told AFP.
"Let us not forget that this case would have been already covered up had it not been for Turkey's determined efforts."
Canadian Prime Minister Justin Trudeau said yesterday that his government had been "fully briefed" on recordings provided by Ankara.
Khashoggi, a Washington Post contributor and critic of the Saudi government, was last seen entering the consulate on October 2 to obtain documents for his forthcoming marriage to a Turkish woman.
After repeated denials, Riyadh finally admitted the 59-year-old had been murdered at the mission in a "rogue" operation.
Erdogan has accused the "highest levels" of the Saudi government of ordering the hit, without directly pointing the finger at all-powerful Crown Prince Mohammed bin Salman.