9 Pakistani nationals killed in NZ attack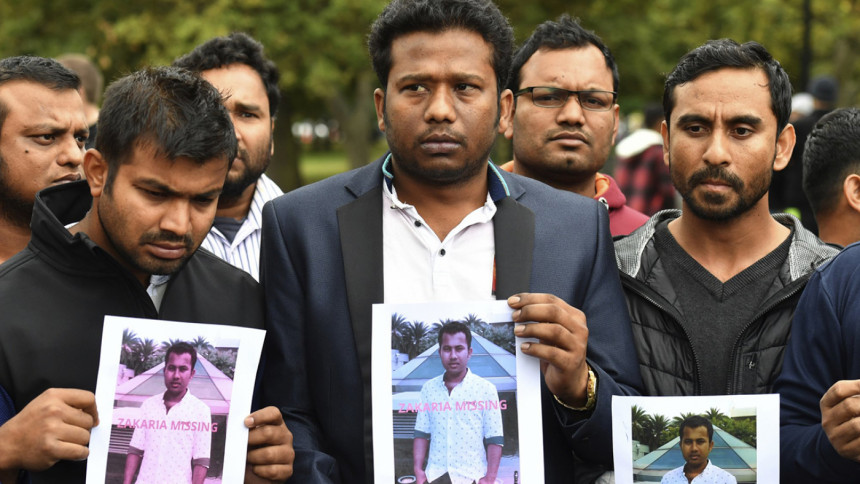 Pakistan's foreign ministry spokesman said three more Pakistanis have been identified among those killed in the attacks on two mosques in New Zealand. That brings the number of Pakistanis killed to nine.
Spokesman Mohammad Faisal in his latest tweet on Sunday said Zeeshan Raza, his father Ghulam Hussain and mother Karam Bibi are now confirmed to have killed in the terrorist attack in Christchurch.
Foreign Minister Shah Mahmood Qureshi said Saturday that six Pakistanis were confirmed dead. They were identified as Sohail Shahid, Syed Jahandad Ali, Syed Areeb Ahmed, Mahboob Haroon, Naeem Rashid and his son Talha Naeem.
Rashid and Naeem gave their lives attempting to snatch the attacker's gun.
The death toll from horrifying shootings at two mosques in New Zealand rose to 50, police said Sunday, as Christchurch residents flocked to memorial sites and churches across the city Sunday to lay flowers and mourn the victims.
The additional death was discovered as bodies were being removed from the mosques in the southern city, police said, with forensic officers from across New Zealand flying into the city to assist with the identification process.
The outpouring of grief and support came a day after the right-wing extremist charged over the horrifying attacks on New Zealand mosques flashed a white power gesture as he appeared in court.