Greece starts to move Idomeni migrants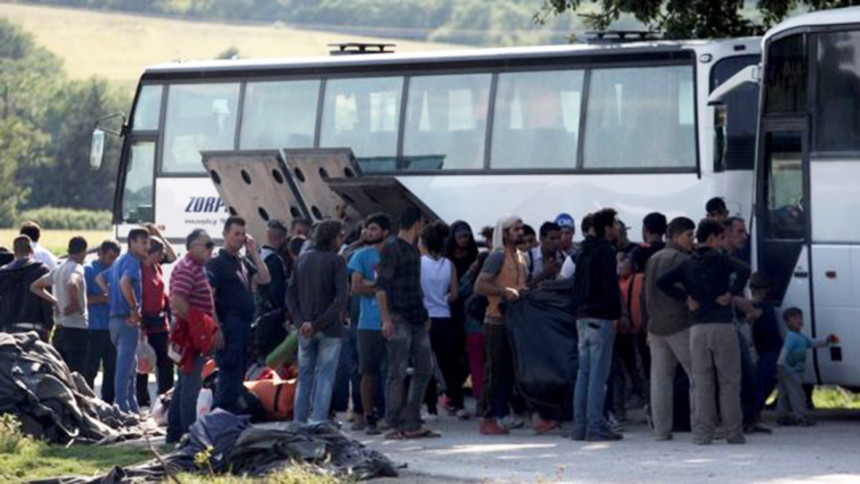 Greece has begun evacuating thousands of stranded migrants from the makeshift Idomeni camp on its northern border with Macedonia.
The operation began at dawn and witnesses reported police vehicles and buses standing by to transfer people to better organised facilities.
Riot police have been deployed but officials say force will not be used.
The camp sprang up in February after border closures in Macedonia left more than 8,000 people stranded there.
The migrants, mostly from conflict zones in Syria, Iraq and Afghanistan, have refused to move despite having to sleep in tents in very difficult conditions.
They have largely ignored appeals by Greek authorities to move to organised camps set up around Greece because they say it would move them further away from the border.
Police prevented journalists entering the camp on Tuesday morning but buses carrying police units were seen going in while a police helicopter monitored the operation.
Giorgos Christides, a journalist at the camp for the German magazine Der Spiegel, told the BBC that police were determined to clear one part of the camp on Tuesday.
They are planning to complete the operation within 10 days, he added.
Speaking on Monday, government spokesman Giorgos Kyritsis told Greek television all migrants would be moved.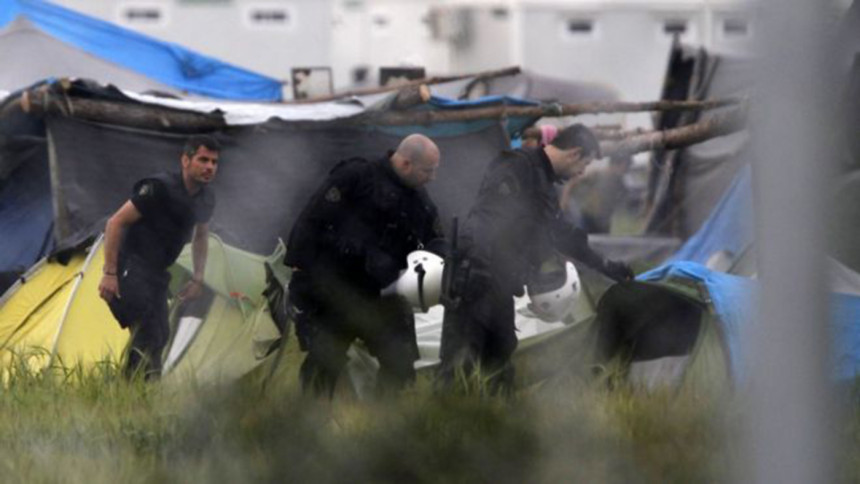 "A thing like Idomeni cannot be maintained. It only serves the interests of smugglers," he said.
He said most of the migrants would be moved to new camps near Greece's second city of Thessaloniki.
Also on Monday, police were reported to have started removing about 2,000 people who have been blocking the rail track on the border.
The tracks have been blocked by the migrants for more than a month, forcing trains to re-route through Bulgaria further to the east.
Kyritsis said that while the government did plan to reopen the railway, it was not planning a police sweep operation at the camp.
"Removing all the refugees from the disgrace which is Idomeni is in their own interest," he said. "The rail track will open for the train to pass through normally but the fundamental thing is for the people to be transferred to where the conditions are humane."
Macedonia's decision to stop migrants crossing the border from Greece followed an announcement by Austria, further north, that it was tightening its own border controls.
Since then other Balkan countries have closed their own borders.
More than a million undocumented refugees and other migrants have entered the EU by boat from Turkey to Greece since early last year, generating an unprecedented crisis for the EU's 28 member-states.
The European Commission told journalists on Monday it welcomed any initiative by Greece to evacuate migrants and move them to organised reception facilities.