Global carbon emissions continue slow growth: Study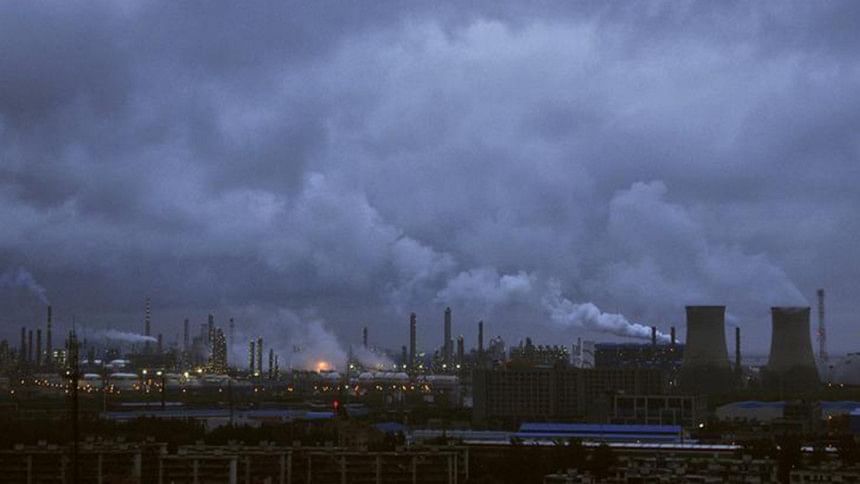 Global carbon emissions are still on the rise, but they are growing slower than they have in the past, according to a study.
Researchers at the University of East Anglia and Global Carbon Project revealed in a new research that the carbon emissions growth has continued to slow down for the third consecutive year, reports UPI.
According to the study published in Earth System Science Data, the recent slowdown is largely due to a reduction in coal burning in china.
Global carbon emissions rose by an average of 2.3 percent annually between 2003 and 2013. However, the emissions are expected to rise just 0.2 percent in 2016 according to scientists, reports UPI.
"This third year of almost no growth in emissions is unprecedented at a time of strong economic growth," said Corinne Le Quéré, a climate scientist at UEA.
"This is a great help for tackling climate change but it is not enough. Global emissions now need to decrease rapidly, not just stop growing," the scientist also said.
Besides China, the energy industry in the United States also continues to ignore coal in favour of oil and gas, which played a role in slowing down the growth in global carbon emissions, reports UPI.
However, climate scientists said that a slowdown in emissions growth is not enough to prevent the adverse effects of global warming.
The planet will continue to warm until carbon emissions are reduced to zero, they added.
"If climate negotiators in Marrakesh can build momentum for further cuts in emissions, we could be making a serious start to addressing climate change," Le Quéré said.
Meanwhile, despite the slowdown, average concentration of carbon dioxide in Earth's atmosphere has reached an all-time high this year, breaking the previous record set last year, reports UPI.
"Part of the CO2 emissions are absorbed by the ocean and by trees," Le Quéré explained.
"With temperatures soaring in 2015 and 2016, less CO2 was absorbed by trees because of the hot and dry conditions related to the El Niño event," the scientist added.