Drone films bird-eye view of Nepal quake (video)
Thousands of people have lost their lives and thousands more have been injured in a 7.8-magnitude earthquake that hit Nepal's capital Kathmandu and its surrounding areas. Mount Everest was also struck by deadly avalanches after the quake on Saturday.
Officials have warned that the number of casualties could rise as rescue teams reach remote mountainous areas of western Nepal.
Many of the country's historic sites have been severely damaged, including temples and monuments.
Kathmandu
Analysis of satellite imagery captured before and after the devastating quake reveals that more than 180 buildings in the densely populated city centre were destroyed.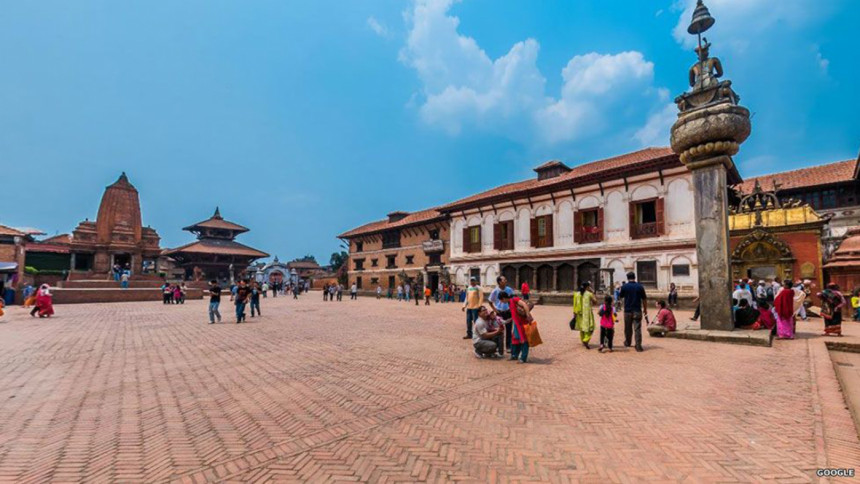 At least four out of seven Unesco World Heritage sites in the Kathmandu valley - three of them ancient city squares - were badly affected.
The capital's Durbar Square - the royal Nepalese residence until the 19th century - has also suffered, with many buildings reduced to rubble.
Temporary shelters have been set up on open spaces in the city - such as fields and stadiums. They offer some protection to families who have lost their homes or those too scared to stay inside after the quake and powerful aftershocks.
In Bhaktapur, which had been the country's best preserved old city, initial reports claim half of all buildings have been destroyed and 80% of temples damaged.
The ancient city, one of the worst-affected areas, lies to the east of the capital.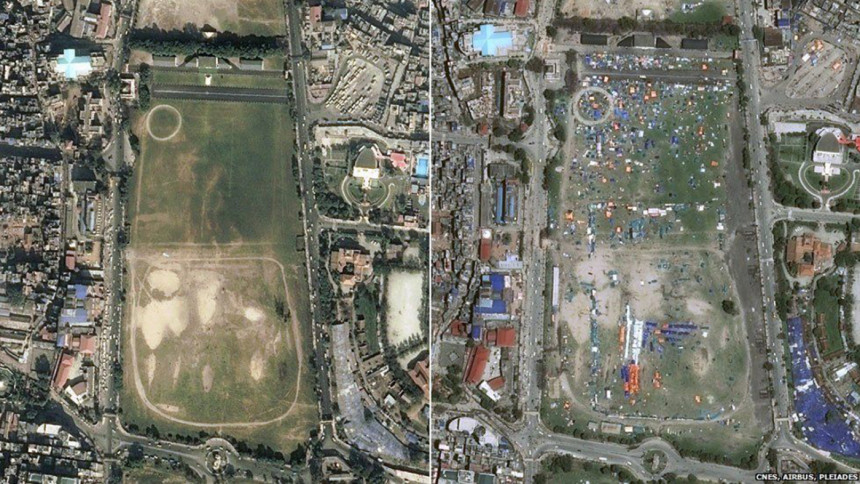 Search and rescue operation
International teams of rescuers and medical experts are arriving in Nepal to help hunt and care for earthquake survivors.
The United Nations, which estimates 6.6 million people live in the districts affected by the earthquake, is helping to co-ordinate rescue efforts.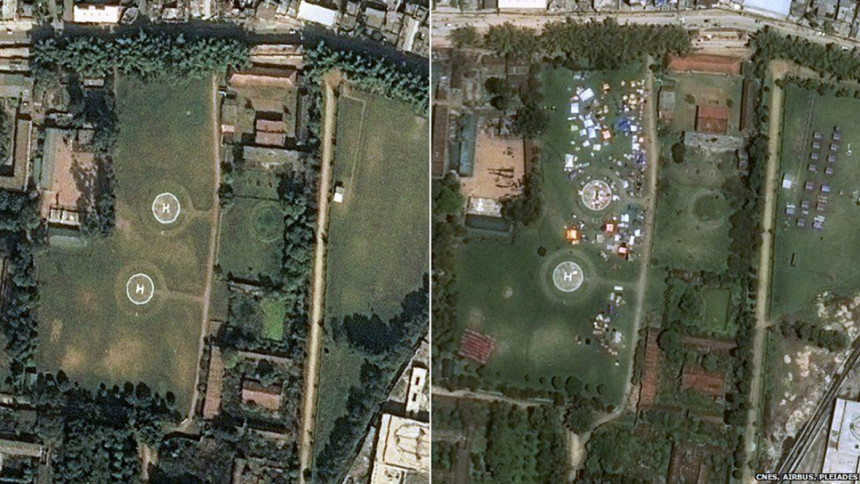 Many have been left homeless by the disaster and the country is already reported to be running out of water and food. There are also frequent power cuts.
The British organisation, Search and Rescue Assistance in Disasters (SARAID) has sent a team of experts with 1.5 tonnes of specialist equipment. This includes an electrical power generator and power tools for cutting through concrete and steel.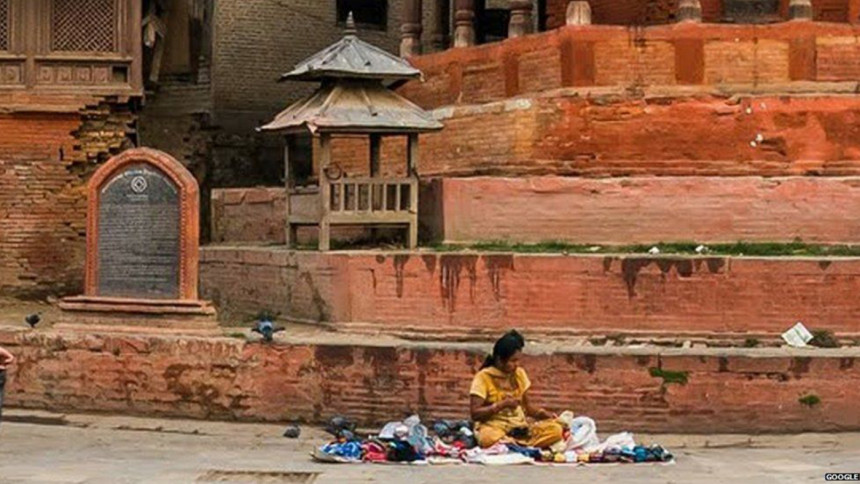 They also have their own tents and food supplies, so they will not be a drain on local resources.
India and China are among the other countries to send teams of rescuers.