Don't worry over Teesta: Mamata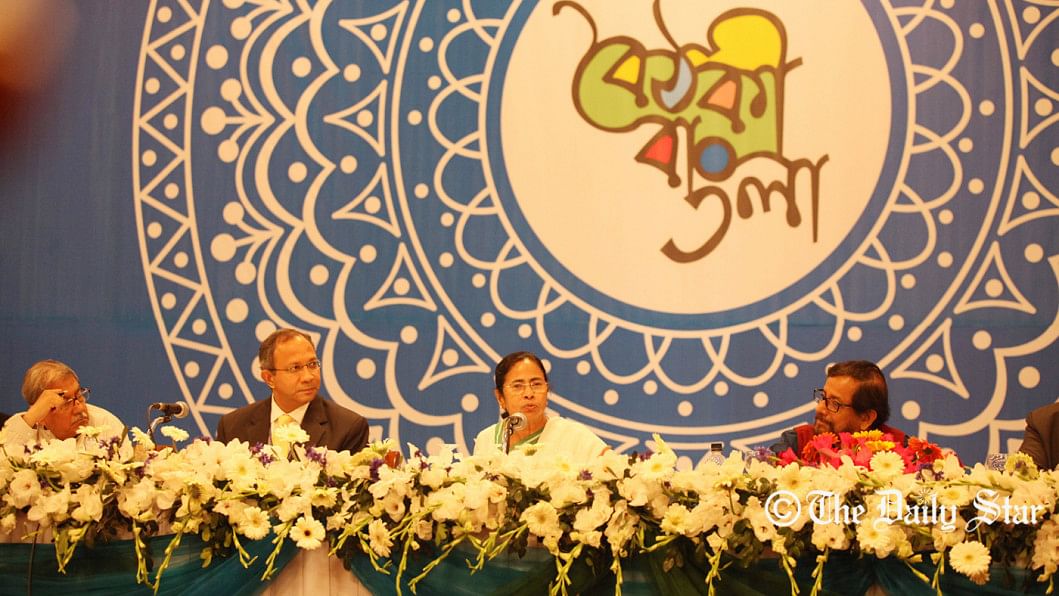 Visiting West Bengal Chief Minister Mamata Banerjee today said Bangladesh need not worry over the Teesta water-sharing deal, and added that the issue will be resolved soon.
"Keep your faith on me. Don't be worried over the issue. It will be solved soon," the Trinamool Congress chief said while addressing a function 'Boithaki Bangla' held at a hotel in Dhaka.
She also assured that the Land Boundary Agreement (LBA) will be made effective after its approval in the parliament of India.
"It will be a milestone for people of both the countries when the Land Boundary Agreement will be made effective," she added.
"We (both parts of Bengal) are a family. We might have political and geographical differences but our minds, language, culture, thoughts, songs … are same," she said.
Highlighting the background of Bengali language, she said "Bangla is the capital of world languages."
Mamata also said that she will act as the bridge between Bangladesh and India to improve relations between the countries.
Terming the visit a historic moment in her life, she thanked the Bangladesh government for inviting her to commemorate the language heroes.