Professional boxing not a sport, it's a business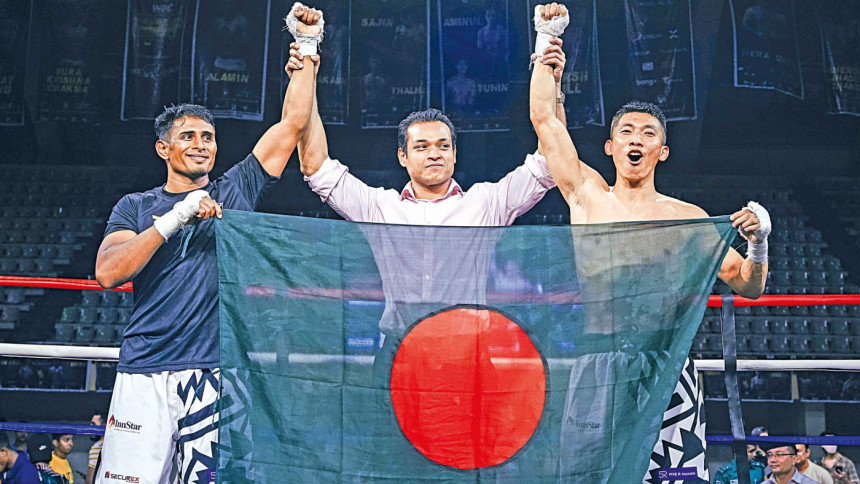 Boxing, a sport that showcases thunderous fights that see opponents land haymakers and rouse spectators as they battle for supremacy in the ring, has recently entered a new era in Bangladesh.
While famous international boxers like Joe Louis, Muhammad Ali, Mike Tyson, Floyd Mayweather, Canelo Alvarez, Tyson Fury, Manny Pacquiao and many others have excited fans across the world and made headlines due to the enormous prize purses on offer, Bangladesh has recently started hosting professional boxing competitions on home soil.
Bangladeshis are more familiar with amateur boxing, which they have competed in during different games like Olympics, Asian Games, South Asian Games and Commonwealth Games. Amateur boxing is fought in different weight categories across three rounds of three minutes each, with a one-minute break between the rounds. Professional boxing, which made the likes of Muhammad Ali household names, has at least four rounds of three minutes each, and can have as many as 12 rounds depending on the experience of the boxers involved.
Other than that, professional boxing does not feature protective headgear, which is compulsory for amateur bouts. Boxers also require a licence to participate in professional bouts, but amateur boxers compete in different competitions under direct supervision of government-affiliated national boxing federations.
Under the supervision of the newly-formed Bangladesh Boxing Foundation (BBF), the recently-concluded professional boxing competition titled 'Xcel presents South Asian Pro Boxing Fight Night - The Ultimate Glory' made waves in Bangladesh, with proud Bangladeshis sharing pictures on social networks of boxer Sura Krishna Chakma draped in the red and green flag.
Professional boxing's journey in Bangladesh started in November, 2020 under the Bangladesh Professional Boxing Society (BPBS), which organised 14 professional boxing competitions that did not garner much media attention.
Before the BPBS started their journey, Sura Krishna Chakma trail-blazed Bangladesh's start to professional boxing. The former BKSP student was the first Bangladeshi boxer to compete in a professional boxing competition beyond borders, fighting against Indian professional boxers in Haryana in 2018. The Dhaka University graduate won both bouts in India before winning his third bout against a Nepalese boxer in Bangladesh on May 19.
"We have just started professional boxing's journey in Bangladesh. It is now our responsibility to create a roadmap and environment so that we can create long-lasting developments in professional boxing. We are planning to hold a national competition in each quarter of the year and two international competitions yearly," said BBF chairman Adnan Haroon, who was once the vice-president of BPBS.
BPBS was founded in 2020 by internationally recognised trainer, mentor and promoter MD Asaduzzaman, who is also the chairman of World Boxing Buddies Union, China.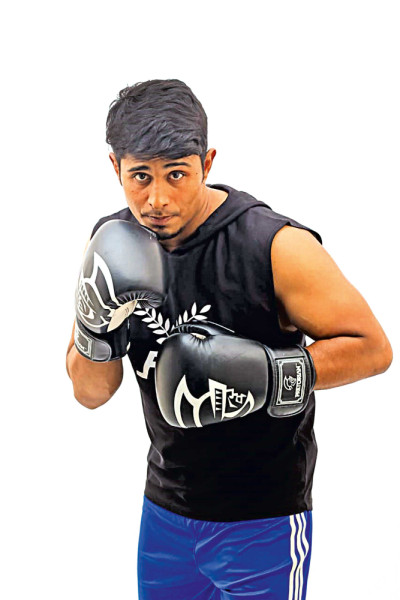 "I have been involved in the professional boxing arena for nearly 30 years and worked in 67 countries," said Asaduzzaman. "I dream of giving Bangladesh boxing a professional shape. I took approval from world bodies -- ABC and Boxrec -- and returned to Bangladesh in 2020 to start working through BSPS. I want to take Bangladesh professional boxing to a certain level within 2024," Asaduzzaman said, adding that they had organized 14 professional boxing competitions in the last 18 months and those other boxers were set to feature in two international competitions in India and Colombia in June.
"Professional boxing is not a sport, it is a business. If everything is done properly, a boxer can earn Tk 60,000 to crores per fight. However, we have to work hard to get to that level," opined Asaduzzaman, who claimed that he had trained 17 world champions. As champion, Sura Krishna Chakma was awarded Tk 20,000 while debutants recieved Tk 5,000 each. Given the lack of a proper structure, it could not be discerned how many boxers, amateur or otherwise, there are in Bangladesh.