Saudi Arabian Airlines to resume flights from Dhaka on Sept 23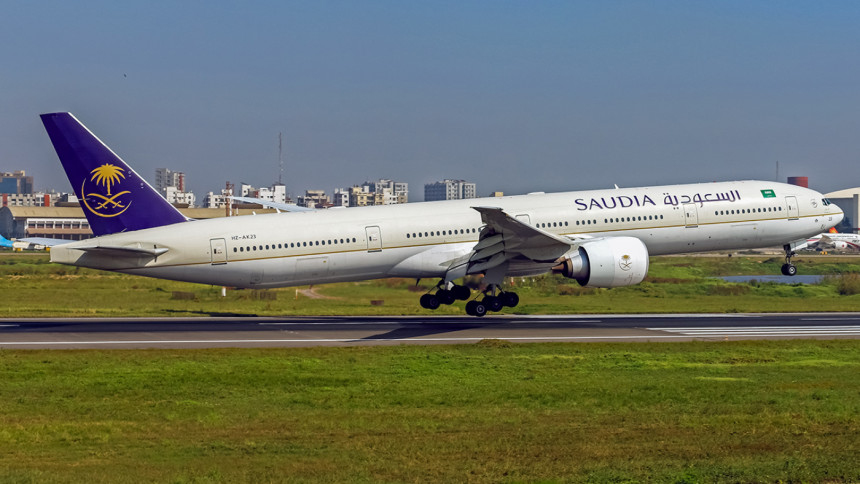 Saudi Arabian Airlines is scheduled to resume flights from Dhaka from September 23.
Initially, the airlines received permission from the Civil Aviation Authority of Bangladesh (CAAB) to operate two weekly flights from Dhaka, an official of Saudi Airlines told The Daily Star.
Wishing anonymity, he also said they sought permission to operate more than two flights every week considering the huge number of Bangladeshi workers that remain stranded in the country due to suspension of regular passenger flights amid the global coronavirus pandemic.
The Saudi Airlines official said they will apply to the CAAB to allow them to operate more weekly flights from Dhaka.
A top official of Biman said they are also planning to resume flight operations to Saudi Arabia soon.
He, however, could not give any specifics in this regard.
The government suspended regular flight operations with all countries except for China from the middle of March to contain the spread of Covid-19.
From July 16, CAAB initially gave permission to Biman and Qatar Airways to resume flight operations from Dhaka on a limited scale.
At present 13 airlines including 11 foreign carriers are operating 46 weekly flights to seven countries, sources at the Hazrat Shahjalal International Airport said.