Party men saving Sonali, Basic scamsters: Muhith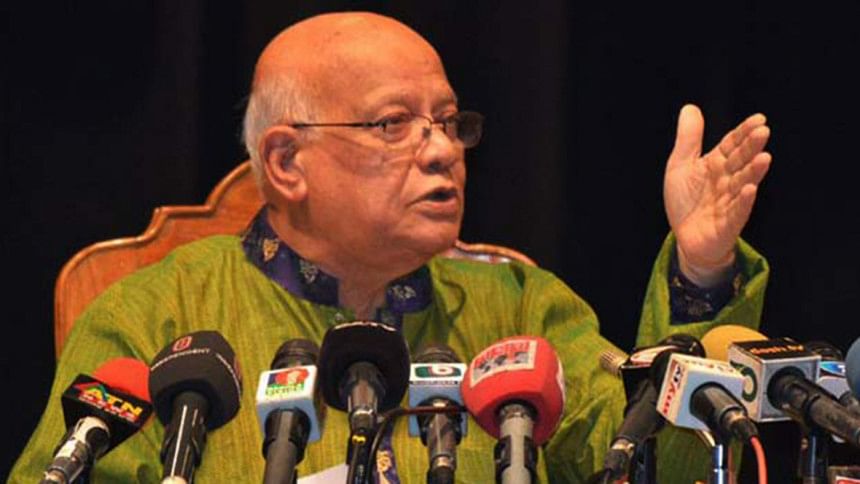 Finance Minister AMA Muhith today expressed his anger as he could not take steps against all involved in Sonali Bank and Basic Bank scams because of his party people's support.
"Scams took place in Sonali Bank and Basic Bank. I've taken some steps in this regards. A deputy director landed in jail… I tried to put one into jail but failed because of our own people's support to them. So I am angry," Muhith said while speaking at a budget discussion in the parliament.
He said a new board of directors has been formed for Basic Bank and they are now investigating the scam.
Warning stern action against the people involved in the corruptions, he said steps have been taken so that none can go abroad.