Indian foreign secy to visit Bangladesh Mar 2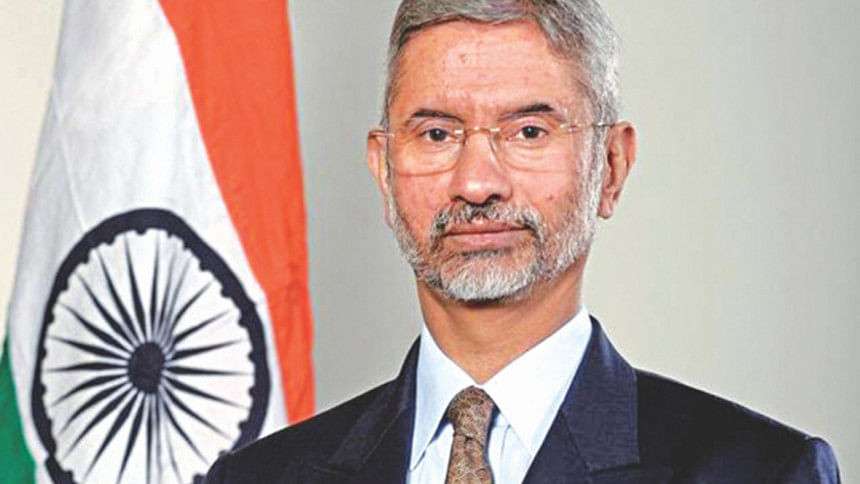 India's Foreign Secretary S Jaishankar will visit Bangladesh on March 2, as part of his Saarc touraimed at restarting New Delhi's neighbourhood outreach diplomacy.
The travel plans were announced by Syed Akbaruddin, spokesman of Indian external affairs ministry, who said the foreign secretary would make the trip to Bangladesh, which will be his second destination.
He will start his trip with Bhutan. From Bangladesh, he will travel to Pakistan on March 3 and Afghanistan on March 4, the spokesman said.
The top diplomat is expected to meet President Abdul Hamid, Prime Minister Sheikh Hasina and Foreign Minister A H Mahmood Ali in his visit to Bangladesh and discuss major issues relating to India-Bangladesh relations and Saarc.
The Teesta water-sharing deal and implementation of land boundary agreement, which awaits the clearance of Indian parliament, along with the progress of Saarc initiatives announced by Indian Prime Minister Narendra Modi at the Saarc Summit in Nepal of November last year are expected be reviewed by Jaishankar during his talks with Bangladeshi leadership.
The initiatives include easing of visa norms for business leaders of Saarc, funds for a Saarc regional reference laboratory for tuberculosis and HIV and fast issue of medical visa, sources said.
Jaishankar's choice of Bangladesh as the second destination in his Saarc tour reflects the importance India gives to its ties with the Sheikh Hasina government, said sources in Bangladesh.
Further travel plans of the secretary were being worked out through diplomatic channels and would be specified shortly, said Akbaruddin.
West Bengal chief minister Mamata Banerjee's positive approach towards resolving the Teesta issue during her recent visit to Dhaka is expected to help the Indian federal government to take steps towards finding a solution for the pressing issue.
The official announcement about the visit by the Indian foreign secretary to Bangladesh and Saarc countries came days after Modi had called up Hasina and other top South Asian leaders on February 13 to give his best wishes ahead of ICC World Cup and inform them about the Jaishankar's tour of Saarc countries.
Modi told Hasina that he would like the foreign secretary to visit in early March, sources said.
This will be Jaishankar's first visit to the Saarc countries after assuming charge as foreign secretary last month.