NSU, Child Health Research Foundation ink research partnership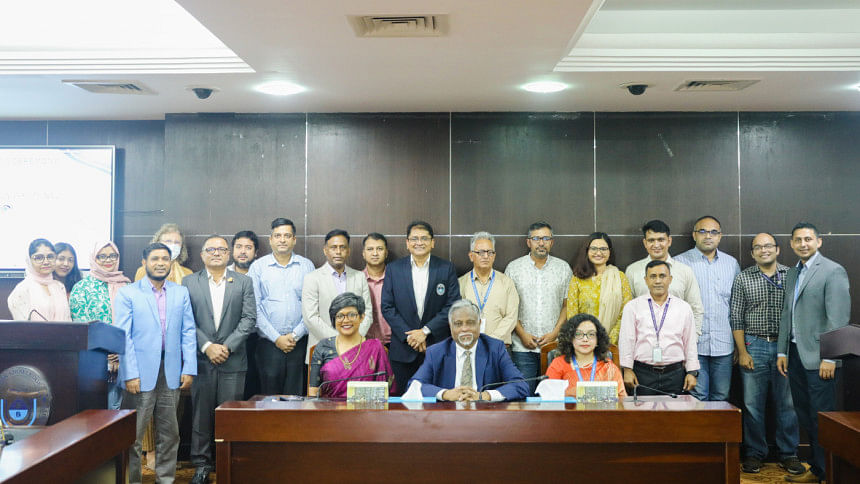 To foster academic and research collaboration, North South University (NSU) today signed a memorandum of understanding (MoU) with the Child Health Research Foundation (CHRF), said a press release.
The agreement was formalised in a symposium hosted at NSU's syndicate hall by the Office of External Affairs.
NSU Vice-Chancellor Prof Atiqul Islam led the NSU delegation. Prof Hasan Mahmud Reza, dean of the School of Health and Life Sciences; Prof Javed Bari, dean of the School of Engineering and Physical Sciences; and different departmental chairmen and office directors also attended the event.
Representing CHRF was Dr Senjuti Saha, director and senior scientist, accompanied by Scientist Dr Yogesh Hooda, Associate Scientist Arif Mohammad Tanmoy, Office Executive Monimul Hasan Khan, Microbiologist and Science Communicator Nazifa Tabassum, and Senior Training Officer Aditya Arefin.
The proceedings were moderated by NSU External Affairs Director Dr Katherine Li while Dr Fariah Mahzbeen, assistant professor of Electrical and Computer Engineering, delivered welcome speech.