Walton launches three new All-in-One PCs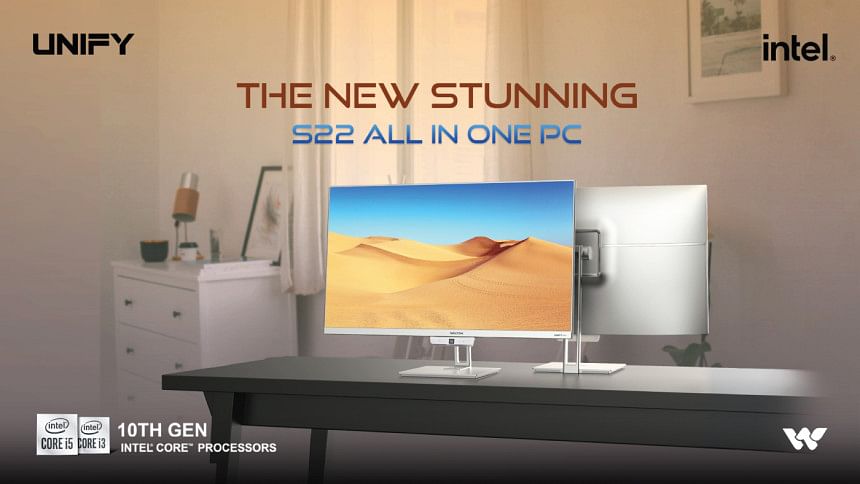 Walton Digi-Tech Industries Limited, a subsidiary of Walton Group, has launched three new Unify S22 series models of All-in-One PC for the Bangladesh market.
The models in this series include Intel's tenth generation Pentium Gold, Core i3 and Core i5 processors. All the variants have 8 GB 2666 MHz dual-channel DDR4 RAM, which 32 GB expandability. All models have a 1TB HDD as well as dual storage for 128GB SSD in the Pentium Gold and Core i3 variants and 256GB SSD in the Core i5 variant. All models feature a 21.5-inch anti-glare full HD display with an aspect ratio of 16:9.
Other features include Wi-Fi, Bluetooth and a 2.0-megapixel webcam. None of the models features a dedicated graphics card.
The prices of Unify S22 series vary from BDT 43,950 to BDT 56,850 depending on the variant. Walton is providing up to 2 years of after-sales service on all models of All-in-One PCs.