A bleak and inaccurate Dhaka, but Dhaka nonetheless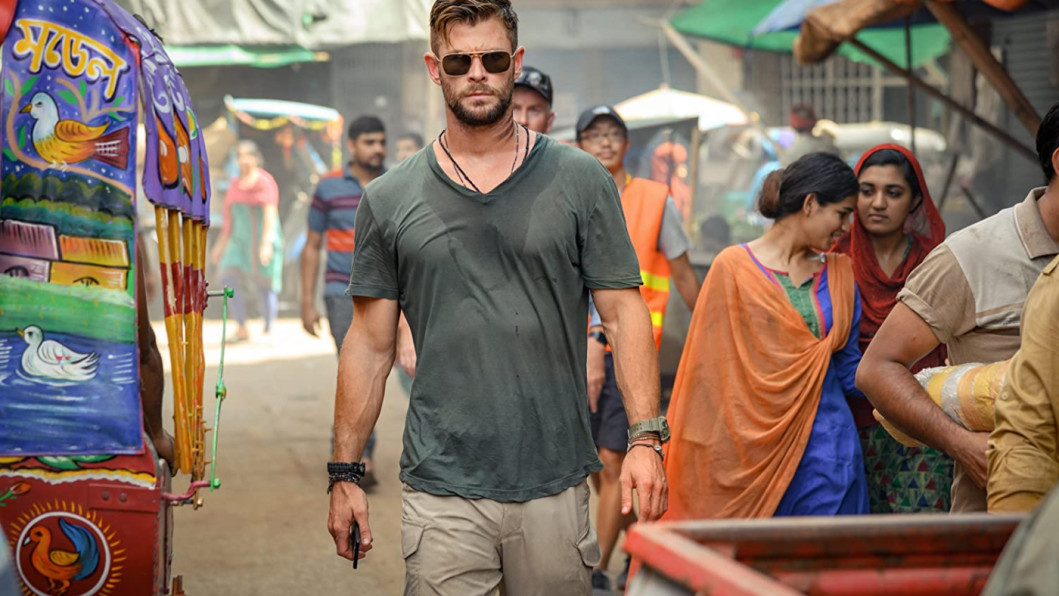 The trailer for Extraction, starring Chris Hemsworth, arrived yesterday and as fans expected, it was explosive. Extraction marks the debut of Dhaka as a prime setting in a major big-budget Hollywood film. Naturally, fans from this part of the world were excited to see how their beloved city turns out to be in Hollywood's lenses. They were not disappointed, mostly. 
Extraction shows the chronicles of an extraction mission by the titular character, played by Chris Hemsworth, set in Dhaka, the capital of Bangladesh. It's not new words by now that the movie was not actually shot in Dhaka, save a few drone shots over the Buriganga. Instead, the production team was crafty in recreating the streets of Dhaka in Ahmedabad of India. The brilliant set designers did a mighty good job in recreating the rickshaws, wall arts, CNGs and small elements that mark the identity of the city. But eagle-eyed fans were swift to spot inaccuracies in the details of the public transports, the style of the police cars and other small missable details. The movie also portrays Dhaka as a bleak, yellow, dust-ridden city for the most parts, which upset some of the fans. 
This, however, is not the first time a major Hollywood film was involved with somewhere in Bangladesh. In 2015, parts of Avengers: Age of Ultron were shot in the Chittagong ship-breaking yard, to portray a fictional Wakanda. In 1956, parts of Around the World in 80 Days were shot in Sreemangal to show scenes of India.
Extraction boasts a star-studded cast including Randeep Hooda, Pankaj Tripathi and David Harbour alongside Chris Hemsworth. The movie is set to release on Netflix on April 24.