Total lunar eclipse being observed from Bangladesh today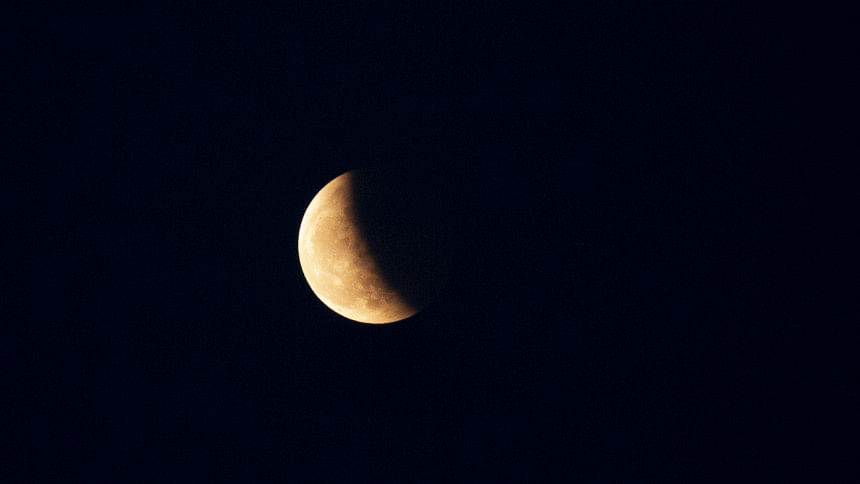 Total lunar eclipse is being observed from Bangladesh today (November 8, 2022).
Bangladeshis started to observe the lunar eclipse from 5:12 pm in Dhaka today and is expected to end at 7:57 pm, according to Bangladesh Meteorological Department. 
BMD further stated that the total lunar eclipse can be observed in Mymensingh at 5:11 pm, in Chattogram at 5:09 pm, in Sylhet at 5:05 pm and in Khulna at 5:17 pm.
According to a report by UNB, this eclipse will be unique, due to the fact that there will not be a total lunar eclipse like this for three years or until 2025.
So, if you want to catch it live, better prepare now. You can use binoculars and telescopes for enhanced viewing, in case the skies are clear.
The totality will last nearly one and a half hours, when the Earth will pass directly between the moon and the sun.
This will cause a phenomenon known as a blood moon, where the moon will appear in a reddish-orange hue from the light of the Earth's sunsets and sunrises. According to NASA, at the peak of the eclipse, the moon will be 242,740 miles away from the Earth.