New MacBook Air, the powerful M2 chip, and more: Apple's biggest announcements from WWDC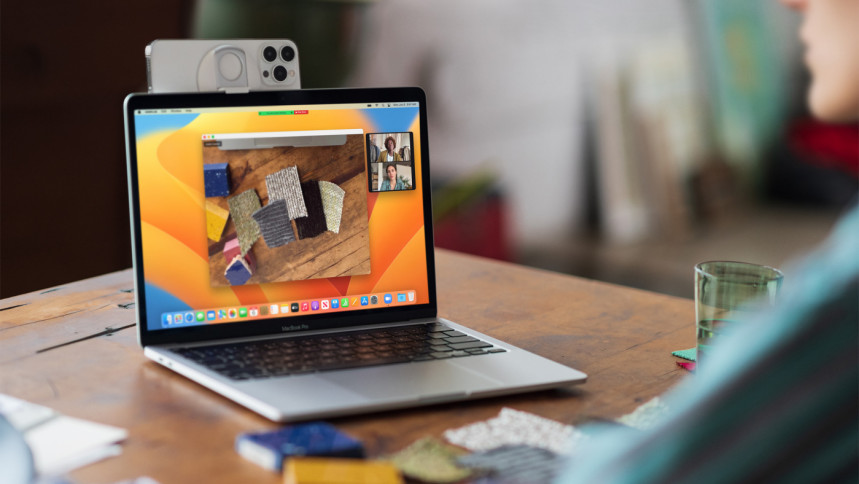 At WWDC 2022, Apple announced a slew of exciting new products, including macOS Ventura, iOS 16, the M2 chip, a new MacBook Air, and much more.
Here's a rundown of Apple's most significant announcements.
The iOS 16
Apple has released iOS 16, with a completely redesigned and customizable lock screen interface. This allows you to create custom wallpapers, change the font and color of the date and time, and add new widgets for weather, activity rings, calendar events, and more. Notifications and Apple's Focus feature are also getting updates.
Live Activities are a new feature in iOS 16 that allows you to pin and manage notifications on your lock screen, such as live sports scores. Apple is also introducing the ability to hide notifications from the lock screen's bottom.
You'll also be able to edit any messages you send in the Messages app, as well as undo any messages you send by accident, with iOS 16. Apple is also introducing the ability to mark messages as unread so that you can find them later.
The next-gen M2 chip
The next generation of Apple silicon is finally here, after months of speculation. When compared to the M1, Apple claims that the new M2 chip improves performance by 18%.
Apple is using new performance and efficiency cores on the M2, as well as 100Gbps of memory bandwidth and 24GB of unified memory, to improve performance over the M1. This is 50 percent more bandwidth than the M1. On the M2, Apple uses four high-performance cores and four high-efficiency cores, with a shared 16MB cache for performance cores and a shared 4MB cache for efficiency cores.
Apple's M2 also has a new secure enclave and neural engine, as well as an updated media engine that can handle 8K H.264 and HEVC video. In practice, this means that systems with M2 chips will be able to simultaneously play multiple streams of 4K and 8K video.
The revamped MacBook Air and MacBook Pro
The upgraded M2 chip replaces the M1 in the new MacBook Air, Apple's most popular MacBook device. It's only half an inch thick and comes in four colors: silver, space grey, starlight, and midnight. With prices starting at $1,199 for an M2-equipped model, it also has a larger 13.6-inch display, thinner bezel, and a tiny charger with two USB-C ports.
The 13-inch MacBook Pro, like the new MacBook Air, is getting an M2 upgrade. It has up to 24GB of RAM, 2TB of storage, and a battery life of up to 20 hours — and it still has a Touch Bar. The new 13-inch MacBook Pro will be available next month, and preorders are now open, with prices starting at $1,299.
macOS Ventura
The newly announced macOS 13 Ventura has a new multitasking tool called Stage Manager. And there are also new updates to Spotlight and Apple's Mail app.
In Safari, macOS 13 Ventura adds support for called Apple Passkeys. This new feature effectively eliminates the need for a password, allowing you to sign in to a variety of websites using only your iPhone or Mac.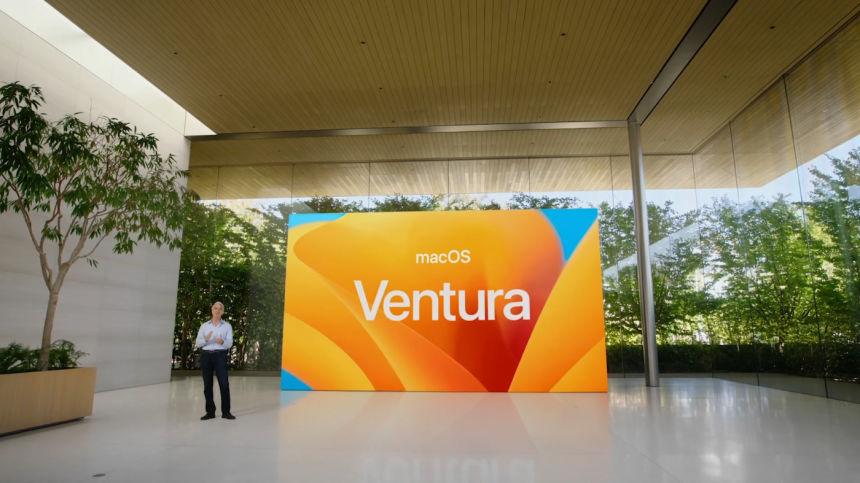 You can now also use your iPhone as a webcam with macOS by attaching it to a specialized clip that will be available later this year.
New Safety Check feature
The new Safety Check feature from Apple is designed to help people who are in abusive relationships. It allows survivors of abuse to see and control who has access to their apps, passwords, and other personal information.
The WatchOS 9 and the Fitness app
Apple has added new running metrics, atrial fibrillation tracking, and medication reminders to its health-tracking features. WatchOS 9 includes four new watch faces in addition to all of these new features.
All iPhone users will now be able to use Apple's Fitness app. It was previously only available to people who owned an Apple Watch.
The iPadOS 16
iPadOS 16 includes a new collaboration feature that allows you to collaborate with others in office apps like Pages, as well as a new whiteboard tool called Freeform. With Stage Manager, Apple has improved multitasking capabilities, allowing you to resize and overlap windows on your iPad. With iPadOS 16, the Weather app is also finally available on the iPad.