Hyundai announces its first electric sedan; competes with Tesla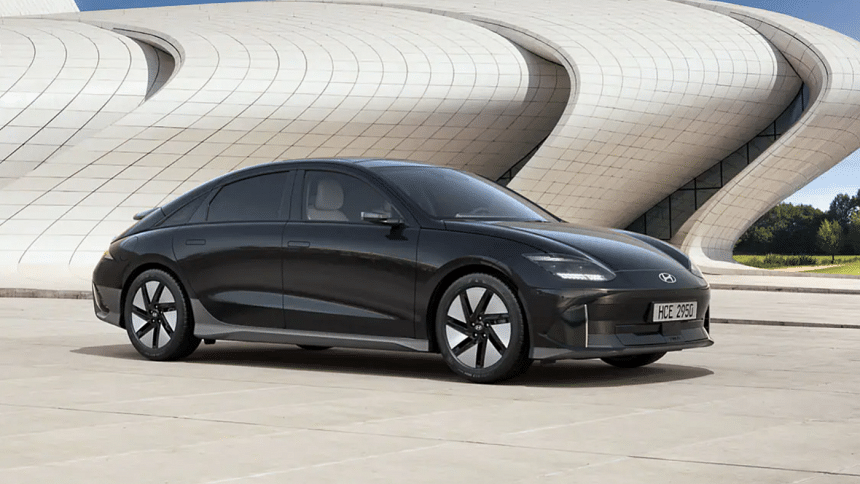 The global South Korean automobile manufacturer Hyundai Motor Company recently announced its first electric sedan - the Ioniq 6. With this brand new release, Hyundai hopes to compete against Tesla, which is currently a dominant name in the global electric vehicle market.
According to a report by Reuters, the Ioniq 6 is part of Hyundai Motor Group's plan to establish at least 12% of the global EV market by 2030. This plan includes more than 31 electric vehicle models to be released by Hyundai Motor, its sister company Kia Corp and premium brand Genesis.
The report also states that Hyundai Motor and Kia Corp had a combined 13.5% market share in the global EV firms from January to May 2022. However, this was still second to Tesla, which owned 22% of the overall market share in the same field.
The newly released Ioniq 6 is being planned to compete versus the currently dominating Tesla Model 3, allowing Hyundai to steadily expand its range of electric vehicles beyond just SUVs and other crossover releases. 
Since Tesla tends to increase prices of their electric vehicles, Hyundai hopes to get a leverage on the EV market because of long driving range and competitive pricing.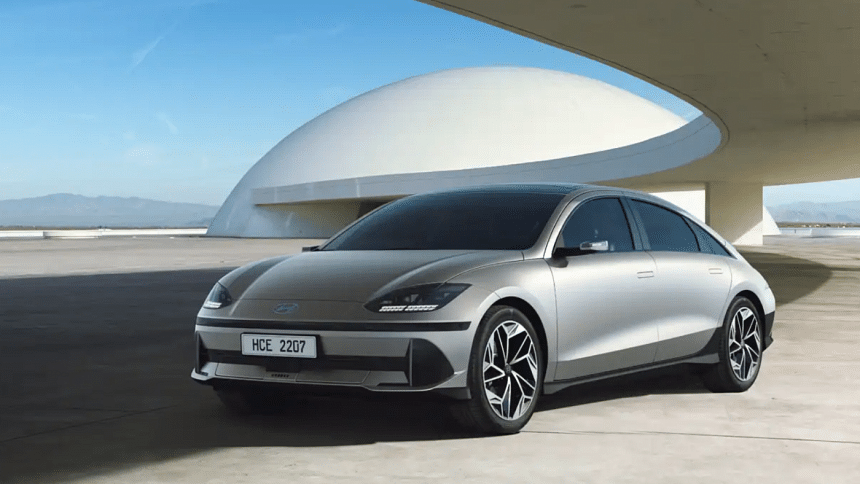 Ioniq 6 will feature a driving range of 610 kilometres (380 miles) - 30% more than what its previous model Ioniq 5 was capable of. This was possible due to maximising the number of batteries per pack, which significantly enhanced the energy density, stated Kim Yong Wha, an executive VP at Hyundai. 
Hyundai states this car will also feature a "dynamic stress-free driving experience", including a 800V battery system that takes 18 minutes to charge from 10% to 80%, taking 5.1 seconds to reach from 0 km to 100 km, and reaching a top speed of 185 km/h. A special 'Vehicle-to-Load (V2L)' feature will allow the user to plug in electrical devices into the power outlet of the car from both inside and outside.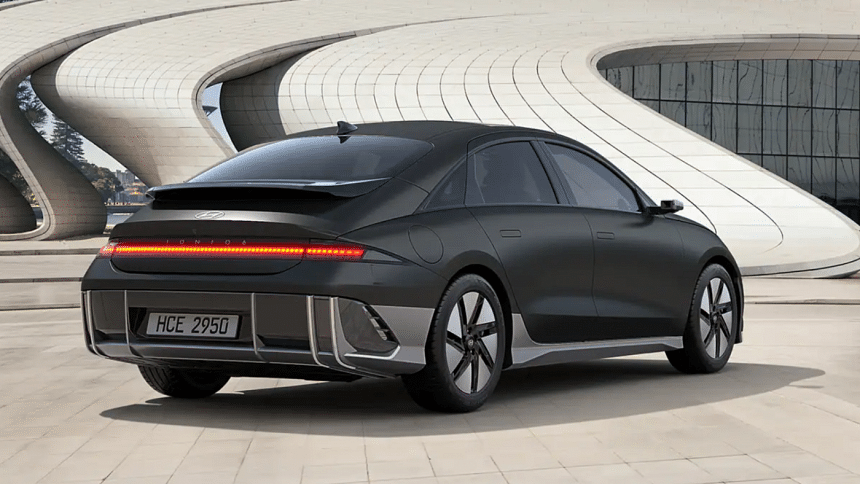 The new electric sedan will be available in two battery back options -  53 kWh and 77.4 kWh (kilowatt per hour). According to Hyundai, production will begin in the company's very own South Korean plants later this year. 
Ioniq 6 is estimated to cost around 55 to 65 million won (about $42 million) in South Korea. It is due to be released in the US in the first quarter of 2023.