This car is made out of cardboard; meet Oli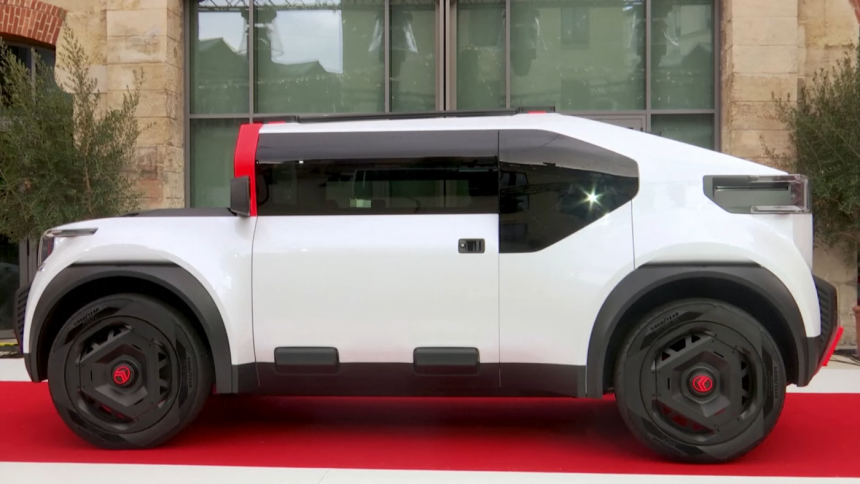 French automobile company Citroën recently showcased the prototype of a car named Oli, which is made out of cardboard. Using a specialised honeycomb format with plastic coating reinforcement, this special cardboard is said to be strong enough for adult humans to stand on without damaging the surface.
Citroën has stated that this prototype car is built out of cardboard where metal should be, in addition to a vertical windscreen that is designed to reduce the usage of glass as well as decrease the overall weight of the car. 
Developed by Citroën in partnership with BASF, a Germany-based multinational chemical company, the cardboard car is made to look like an SUV from the future. The car weighs under 1,000 kg and has a maximum speed of 110 km/h. It is said to run on batteries that can be charged from home, using the vehicle to grid (V2G) charging system. In a single charge, it can go up to 400 km.
According to a report from Reuters, wire harnesses were removed from this car's door panels. The panels themselves are made of only eight parts, as opposed to the standard 35 parts in regular modern cars. The car can be closed and opened with a physical key, and the dashboard can accept commands from the driver's mobile phone for both entertainment and communication needs. However, the car won't have a dedicated infotainment system like modern cars with the likes of Apple CarPlay. Instead, the driver's phone screen will be the go-to infotainment display.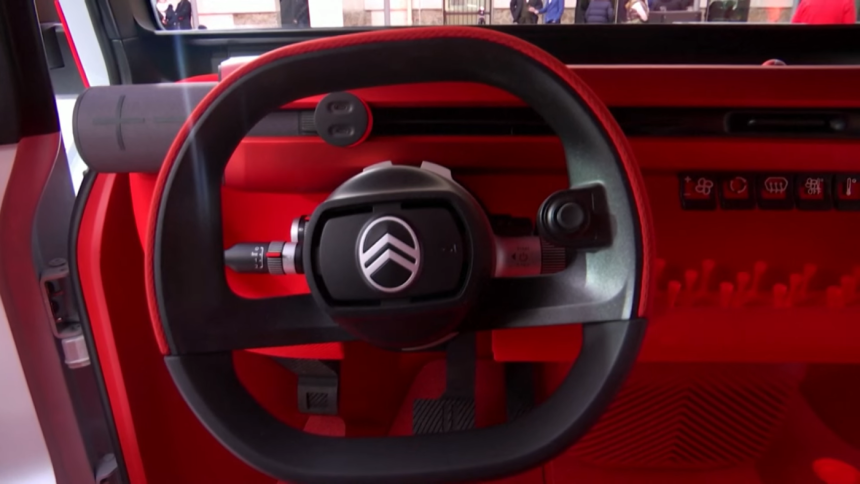 Oli, the cardboard car, has been designed specifically to combat pollution as well as inaccessibility to resources. The vertical windscreen helps reduce the negative effects of solar radiation, though the car's windows require to be opened and closed manually. Additionally, there is a vent on the hood to produce the effect of a windscreen to not harm the car's overall aerodynamics. 
Citroën states that owing to Oli being made out of recyclable materials, not only is it easy to repair, but it is also built to last over 50 years. Work on Oli began in 2019, and the company behind it aims to introduce it to combat the rising lack of resources in the current post-pandemic era. 
According to an article from Forbes, the car is expected to have a price tag of $24,000. However, the commercial release won't be until much later, as Citroën plans on starting large scale commercial production by 2030 at the earliest.