Gender Based Violence: Current Situations and Ways Forward
On the 20th of September, The Daily Star and the United Nations Population Fund (UNFPA) jointly organized a roundtable at the Silver Castle Hotel, Mymensingh. The title of the roundtable was "Gender Based Violence: Current Situation and Ways Forward". Dr. Salehuddin Ahmed moderated the roundtable. A presentation covering the issues was made by Shamima Pervin, Acting-Chief Gender, UNFPA. Participants included Proctor of Bangladesh Agricultural University (BAU) Prof Dr Md Zakir Hossain; Prof Mahfuza Begum; Prof Khalilur Rahman, Dr Joyanta Kumar Nath, Prof Afzal Rahman; Deputy Director of Local Government Nurul Alam; Jubo Union President Abdur Rob Mosharraf, Principal Md Shahabuddin Ahmed; Maulana Abdul Gani, Prof Rokeya Begum of Mymensingh Teachers Training College; Additional Police Superintendent Syed Harun-or-Rashid; Swami Bhaktopradananda of Mymensingh Ramkrishna Mission, Caritas  Mymensingh Regional Director Apurbo Mrong; Aklima Jesmin of UNFPA; GR Quraishy and journalists-Aminul Islam and Anwarul Islam.
In her presentation the Gender expert Shamima Pervin explained various aspects of gender based violence (GBV) prevalent throughout the world and specifically in Bangladesh.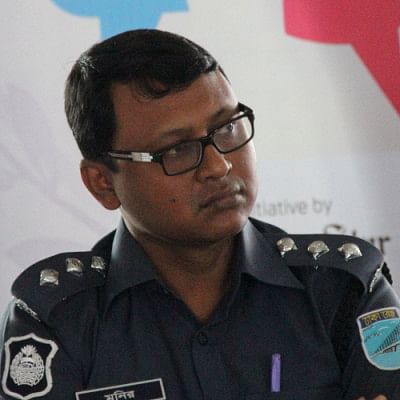 GBV takes many forms – intimate partner violence, non-partner sexual violence, early and forced marriage, trafficking, female genital mutilation and honour killings. She presented the following facts (global and regional):35% women globally, 38% in WHO's South East Asia region and 25% in WHO's Western-Pacific region have experienced physical and or sexual violence by an intimate partner and/or non-partner. 7% of women globally, 5% in WHO's South East Asia and  7% in WHO's Western Pacific region have experienced non-partner sexual violence.
In Bangladesh, 87% of married women currently experience different forms of violence at the hands of their husbands, 77% women reported to be victims of gender based violence in the past 12 months, 65% have experienced physical violence in their life with nearly 50% of that in the last 12 months.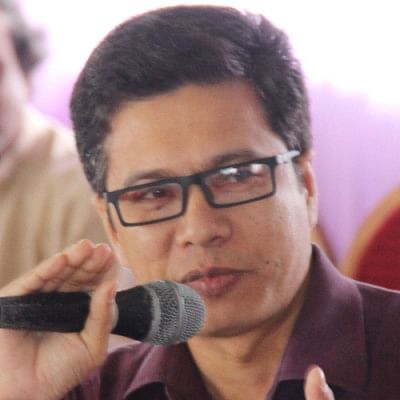 25% of Bangladesh women have experienced physical violence from a non-partner and about 4% have been victims of sexual violence in their life time. Violence against women and girls does not only affect their health and well being but also leads to socioeconomic repercussions for individuals, families, communities and societies. Shamima Pervin further highlighted the fact that people suffer this type of violence due to their gender identity.
GBV includes physical, emotional and sexual violence. The life cycle of violence against girls begins from the pre-birth stage and continues throughout different stages from infancy, childhood, and adolescence and throughout a woman's reproductive age and continues to affect her later in life as well. 
The underlying causes for GBV are always the same, the form of violence committed may change as women get older, but it never stops. . Sexual harassment for instance is an impediment for women to achieve their goals in life. The chief underlying cause for GBV is the structural gender inequality and unequal distribution of power between men and women
Violence at the hands of the present partner or former husband is termed intimate partner violence which includes violations including slapping, pouring hot oil or water on her body. Emotional violence is another form which includes being verbally insulted or made to feel bad about oneself; belittlement or humiliation in front of other people. The perpetrator may furthermore scare or intimidate the woman, by yelling at her or smashing things, often the perpetrator also threatens a woman's loved ones.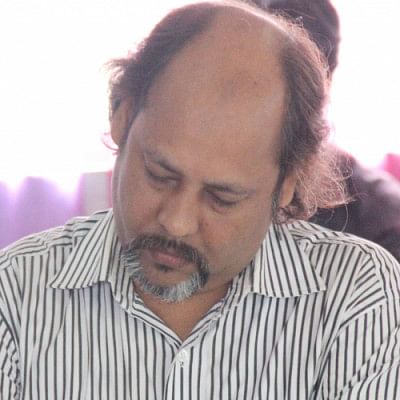 Women around the world and in Bangladesh are furthermore frequently subjected to sexual violence, these crimes are largely perpetrated by intimate partners or persons known or even related to the victim. Sexual violence also includes forced sexual intercourse or sexual activity perpetrated by a husband against his wife. If a woman does not consent to a sexual act or objects to certain practices, but is still forced to endure these it is sexual violence, women are even sexually violated during pregnancy.
Violent acts perpetrated against children and adolescents can have detrimental negative influences, which may only manifest themselves later in life. Such negative effects include: higher rates of infant mortality & morbidity, physical injury, behavioral problems, anxiety, depression, suicide, poor school performance, increased likelihood of experiencing and perpetrating violence as adults, reduced ability to work, lost wages, impaired family function, costs of services incurred by victims and their families, lost workplace productivity and perpetuation of violence 
According to the Violence Against Women Survey conducted in 2011 by the Bangladesh Bureau of Statistics, 87% of currently married women have experienced some form of violence by their husbands – an astounding 65% of women even experienced physical violence. Bangladesh has the second highest prevalence of child marriage in the world: 62.8% of women aged 20 to 24 were married before the age of 18.
UN Member States have committed themselves to ending GBV and especially violence against women and girls through a number of international resolutions and conferences. At the heart of all these commitments and statements lies the demand that every girl and woman should be able to live free from fear and discrimination, and universally have access to information and services for sexual and reproductive health and reproductive rights.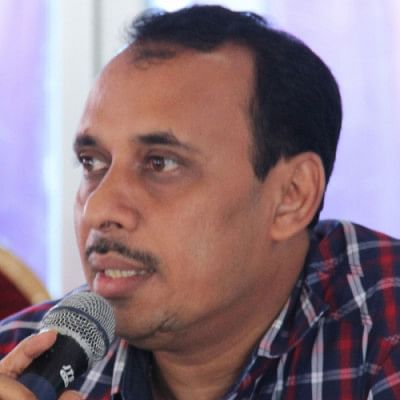 Gender equality was also included in proposal for the Post-2015 Development Agenda submitted by the Government of Bangladesh in 2013. The new SDGs and targets require every country to take measures to eliminate violence against women and harmful traditional practices including child marriage and also make provisions for reducing maternal mortality. 
Distinguished participants in the roundtable came up with thought provoking ideas and comments, which reflected the fact that they are very much aware and sensitive regarding the issue of GBV prevalent in society. They believe that such violence starts from family and as such the family members need to be sensitized first. But the work has to start simultaneously at all levels in society they commented. Women do not require sympathy, but equal status. People have to learn to respect women. The topic of gender based violence has to be included in the curriculum. Both, girls and boys must receive 'Life-skill based education' so that they can be empowered and develop themselves financially, one of the major reasons behind gender based violence. Additionally, networks should be created to fight against such violence and this network should have branches at every corner of the country involving people from different age groups, caste, creed and religion. It was pointed out by a participant that violence against women cannot be stopped keeping the 'culture of violence' in various forms in the society.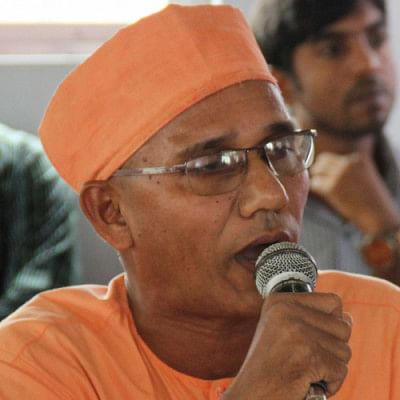 Women face the greatest danger of violence from their in-laws, including violations committed by mother-in laws and sister-in laws, pointing to the importance of sensitizing in-laws. One participant argued that the very marriage system is one of the main reasons for violence against women where the opinion of women matters little. This gives rise to domestic violence. As women are economically in a vulnerable position, husbands can easily throw them out of their house. The marriage system in no way aids or benefits her; rather it forces her to become a victim of violence. Besides the state and society's role in tackling the issue, violence against women should be addressed by the religious institutes in a positive way. To this effect, religious leaders from mosques, churches and temples should be included in this work. Non-governmental organizations and the media should also get involved in this work. Careful attention needs to be paid to see how the benefits coming about through increased access to information technology can be accompanied with adequate measures to stop abuse and perpetration of violence against women. Awareness on gender based violence should be widely raised through  including knowledge on  laws that exist to deter such violence. Women's role in decision making at all levels needs to be ensured.