A year on the silver screen
In retrospect, 2016 was a successful year for Bangladeshi movies. While some failed to captivate moviegoers, there were many that enthralled audiences and bagged prestigious international awards. Following is a list of some of the major releases of 2016.
---
AYNABAJI

Aynabaji made history in cinema halls. This was the first film to not follow the usual formulaic script. There is no traditional "hero" or "villain". In spite of that, the masses welcomed the film with open arms, thanks to the stellar performances by Chanchal Chowdhury and Nabila in lead roles. Aynabaji's strength lies in its story, which is rare for a commercially successful film in Bangladesh. While the general impression is that our films do not have a strong script, Aynabaji marks a turning point in our film industry. The success of Aynabaji has opened the doors for directors to think out of the box and create films with substance.
---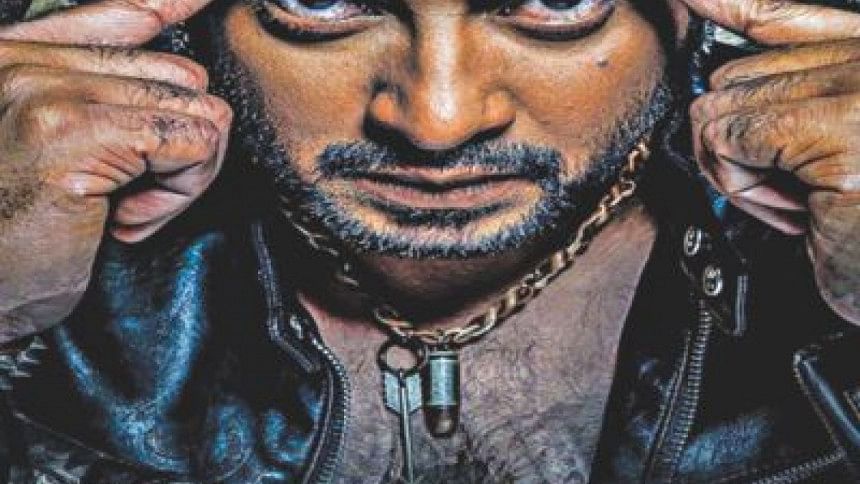 SHIKARI 

Shikari was the most commercially successful film of the year. It marked a complete turnaround for Shakib Khan as an actor. The film was a joint venture by producers of both Bangladesh and Kolkata, with Shakib representing Bangladesh and Srabonti representing Kolkata. This was one of the most high-budgeted hit films in Shakib Khan's career.
---
SAMRAT

Samrat starred the well-known pair of Shakib Khan and Apu Biswas. While the duo have given us a lot of hit films in the past, this one did not live up to its expectations due to an average storyline.
---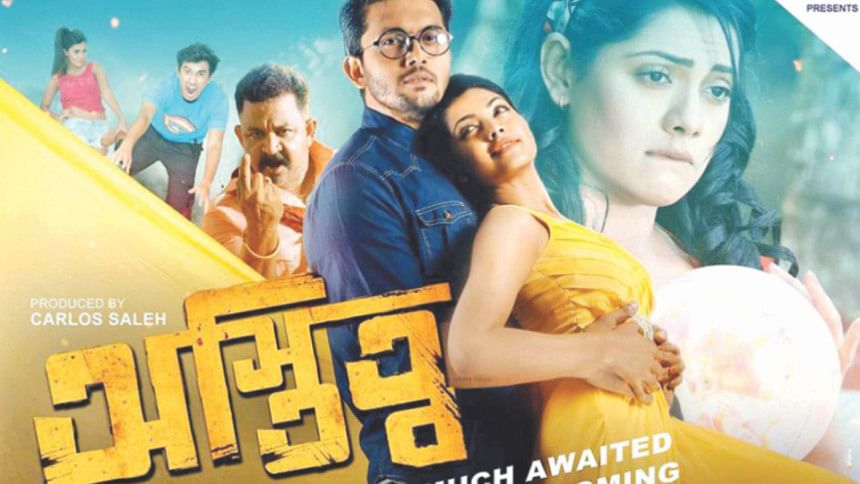 OSTITTO

The premise of Ostitto was interesting with the pairing of Arefin Shuvo and Tisha. The film was directed by Ananya Mamun.

Credit should be given to young director Ananya Mamun for exploring the topic of autism in Ostitto. Mamun is, no doubt, part of the new crop of directors in Bangladesh's film industry who are churning out films that deal with difficult issues that are usually treated with silence in our society. 

Ostitto is a rare type of film for Bangladeshi cinema. It sheds light on the lives of autistic people, and their dreams and obstacles. Tisha did an excellent job in the role of Pori—the complex character of an autistic girl. Arefin Shuvo in a lead role also delivered a commendable performance. Unfortunately, the film was a commercial failure and did not manage to lure audiences into the cinema halls.
---
BADSHAH

Badshah was a joint venture between Bangladesh and Kolkata. The film starred Nusrat Faria and Kolkata's Jeet. However, this film drew more audiences in Kolkata than in Bangladesh.
---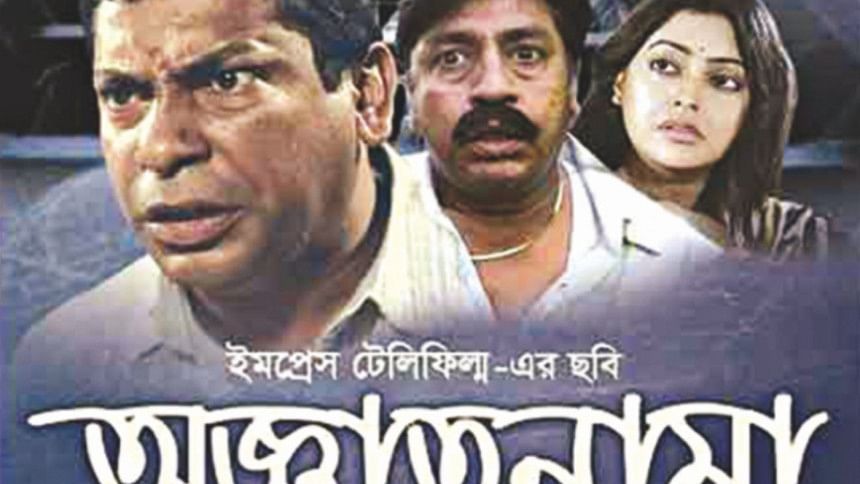 OGGATONAMA

Tauqir Ahmed's Oggatonama was a critical success, and garnered praise for its exceptional script and acting. A commanding cast of Fazlur Rahman Babu, Shahiduzzaman Selim, Mosharraf Karim, Shatabdi Wadud, Nipun and Shahed Ali Sujon, did great justice in making it a striking story. The movie received accolades in various film festivals around the world. However, it did not do well commercially in Bangladesh. 

The social realities of expatriate workers have been an unexplored terrain in the Bangladeshi film and television scene, until now. Oggatonama is aptly titled, for the nameless faces that make their journey by the millions overseas represent the marginalised, both at home and abroad.  

The film's strongest point is the novel plot, as well as the powerful acting performances delivered by Shahiduzzaman Selim's role as a corrupt manpower agent, and Fazlur Rahman Babu's convincing execution of a mourning father. 
---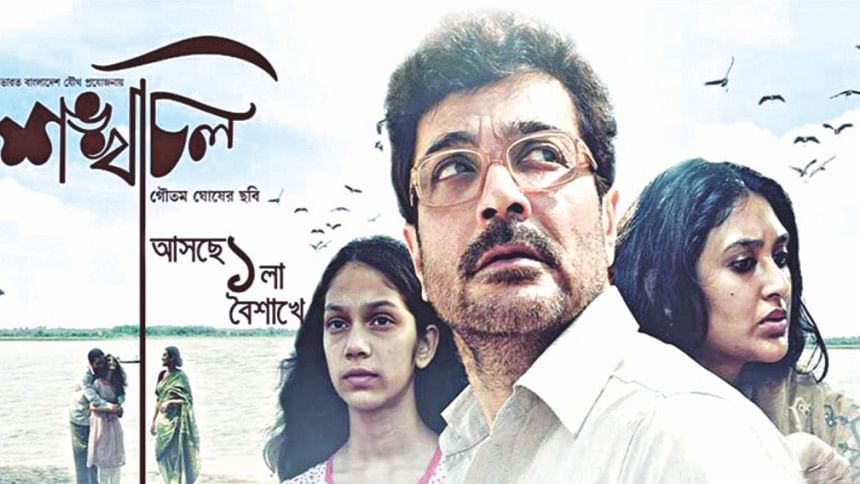 SHANKHOCHIL

Yet another joint venture by Bangladesh and Kolkata, Shankhochil was directed by Goutam Ghose. The film centering on cross border migration in Bengal bagged India's National Film Award for best feature film in Bangla. The focal characters of the film include West Bengal's Prasenjit Chatterjee and Bangladesh's Kusum Sikder and Shajbati. The movie was an unexpected flop on both sides of the border. 

Unique from the predecessors of the joint Indo-Bangla genre, this film is more balanced in its ingredients. The story touches on the sensitive issues and tribulations that the residents of the border are forced to tolerate. It is a thought-provoking piece, on how two nations, sharing such strong cultural ties, can be 'barbed' with a mere wire.
---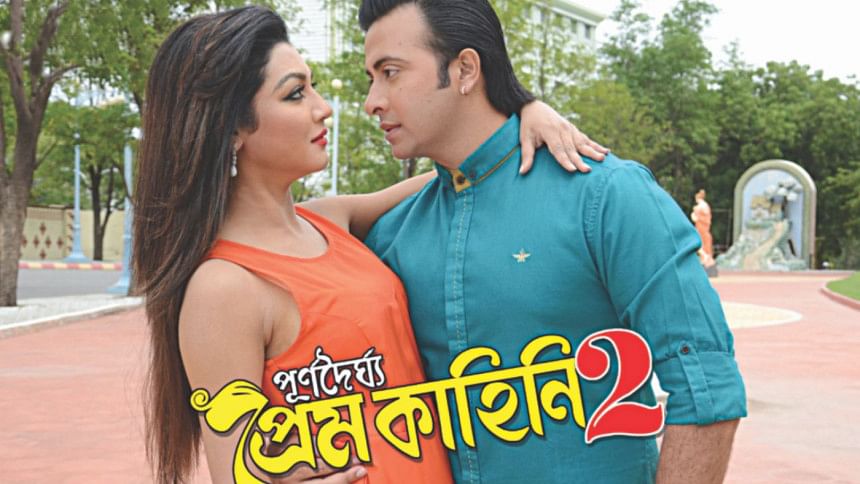 PURNO DOIRGHO PREM KAHINI 2 

Starring Shakib Khan and Joya Ahsan, the sequel to the 2013 hit film Purno Doirgho Prem Kahini was also commercially successful, although not a blockbuster. The film was directed by Shafi Uddin Shafi. Purno Doirgho Prem Kahini 2 was one of the highest grossing films of 2016 and received rave reviews from critics.
---
KRISHNOPOKKHO

Krishnopokkho, a novel by Humayun Ahmed, was adapted into a film by Meher Afroz Shaon in her directorial debut. 

The de-glamourised storytelling style with relatable characters and intricate dynamics of human relationships made Krishnopokkho an endearing affair. The cinematography, sound and dialogues were done with care, and the final product is a heartfelt tribute to Humayun Ahmed's storytelling genius. However, the film failed to attain commercial success.
---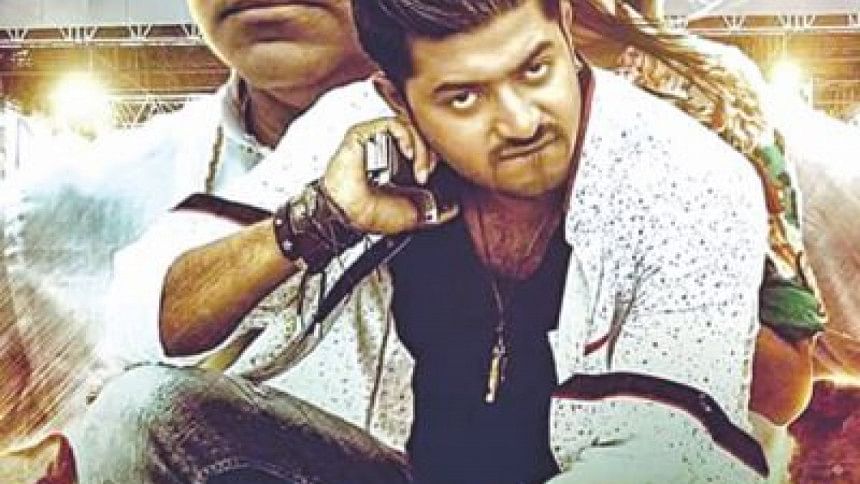 AMI TOMAR HOTE CHAI

Ami Tomar Hote Chai is the story of two lovebirds Abir (Bappy) and Shreya (Bidya Sinha Saha Mim), where Abir plays a gangster who ends up taking the whole city hostage and Shreya tries to make Abir a better human being through her love for him. The film was an average success in cinema halls.