Tahrunessa Ahmed Abdullah - Women's Development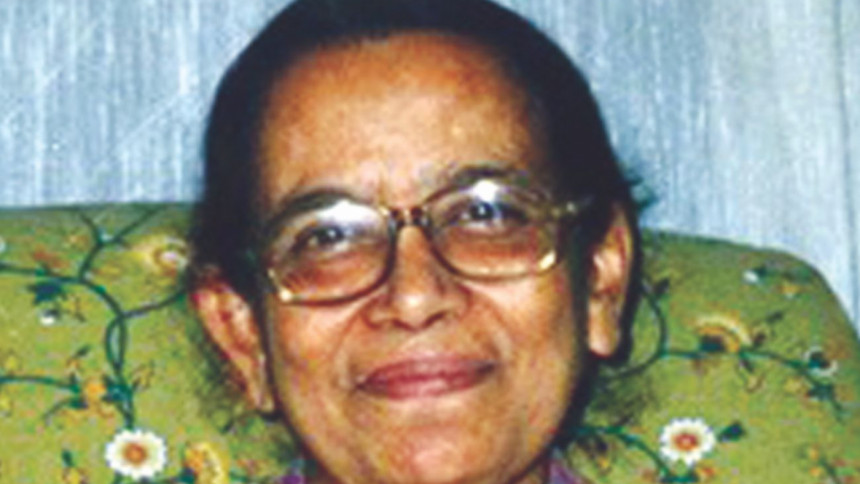 Tahrunessa Ahmed Abdullah is a writer, activist and community leader who is known for her research on and contribution to the lives of women in rural Bangladesh. She was born on April 21, 1937 in Jessore district. Her father, Rafiuddin Ahmed, a lawyer at the High Court and son of a prominent Bengali Muslim family, and her mother, Anwari Ahmed, gave preference to their daughter's education. Tahrunnesa received a Bachelor of Arts degree from Eden Girls' College, University of Dhaka, in 1958. In 1960, she received her Master of Arts degree from the College of Social Welfare and Research Centre.
Abdullah's first position after graduation was as Executive Officer of the East Pakistan Council for Child Welfare in Dhaka. During that year (1960-61), she organised the Crippled Children's Centre. It was then that she wrote the first of numerous articles on social problems, School Social Work and Its Scope in East Pakistan. From mid-1961 to 1963, she was District Health Education Officer for the Bureau of Health Education. With a US International Cooperation Administration Grant, she attended the American University in Beirut and received a Diploma, with Distinction, in Public Health in 1962. In 1963, Abdullah joined the Pakistan Academy for Rural Development in Comilla as Instructor and headed the Academy's Women's Education and Home Development Programme. Until the institution of the Women's Programme, all rural development schemes were geared towards men.
During her nine years at Comilla, she was responsible for the organisation of village level training programmes for women on adult literacy; health education, sanitation and nutrition; agricultural extension; and creation of cooperatives to promote cottage crafts and other income generating activities. For two years she was also in charge of the publication section and for one year served as vice chairman of the Comilla Khadi Association. 
A major task of the Comilla Women's Programme, as Tahrunnesa wrote in her pioneering report which was published in Bengali in 1966, and later in English under the title Village Women As I Saw Them, was to gather information about "the customs and restrictions which direct and control the daily lives of women, and in some cases, stand in the way of the development of their talents."  
Tahrunnesa went to the United States to study at Michigan State University, where she received a Master of Science degree in Agriculture Extension Education in 1968. 
In 1972 she became the Director (Training) of the National Board of the Bangladesh Women's Rehabilitation and Welfare Foundation. She established the Women' Career Training Institute, the first institution in Bangladesh wholly devoted to career training for women. Intended for women war victims, it became the training model for the National Board. 
Since 1974, she has served as Joint Director of the Women's Programme, Bangladesh's Integrated Rural Development Programme (IRDP).
She has written more than 15 papers and articles, and co-authored one book, Village Women of Bangladesh—Prospect for Change, with Sondra Zeidenstein.
Tahrunnesa Abdullah was the first Bangladeshi to receive the Ramon Magsaysay Award in 1978 in the Community Leadership category for "leading rural Bangladeshi Muslim women from the constraints of purdah toward more equal citizenship and fuller family responsibility".