Small loans, big achievements
Building a New Chapter
Allow me to introduce myself as Sumaiya Khatun, the proud owner of "Fardin Glass and Plastic Store." This business has a rich history, dating back to its establishment by my father-in-law, Musharraf Hossain, in 1980, known then as "Musharraf Bangari." However, unforeseen circumstances arose when my father-in-law passed away in 2000, leaving the responsibility of managing the business to my husband, Md. Ashraful Hossain Biplob.
In 2009-10, my husband fell ill with Hepatitis, hindering his ability to oversee the business. Stepping into the role, I took charge and made strategic decisions to expand our offerings, incorporating glass bottles and plastic items. This move proved fruitful as we witnessed remarkable growth and success.
In 2019, I secured a loan of BDT 7 lac from City Bank. Demonstrating unwavering commitment and diligence, I diligently repaid the loan within the stipulated time, earning the trust and admiration of the bank. Consequently, they granted me a loan facility of BDT 25 lac, playing a pivotal role in further fueling the growth of my business.
Today, Fardin Glass and Plastic Store boasts a dedicated team of 30 individuals who contribute to the seamless functioning of our operations. The profits generated from the business have allowed me to make wise investments in two plots of land in Jessore Municipality, measuring 6.60 decimals and 3 decimals, respectively.
My achievements as a successful female entrepreneur have earned me recognition as a role model within the community. Additionally, I receive full-time supervision and support from City Bank Jessore SME Unit, who acknowledge and appreciate my contributions to the local economy and business landscape.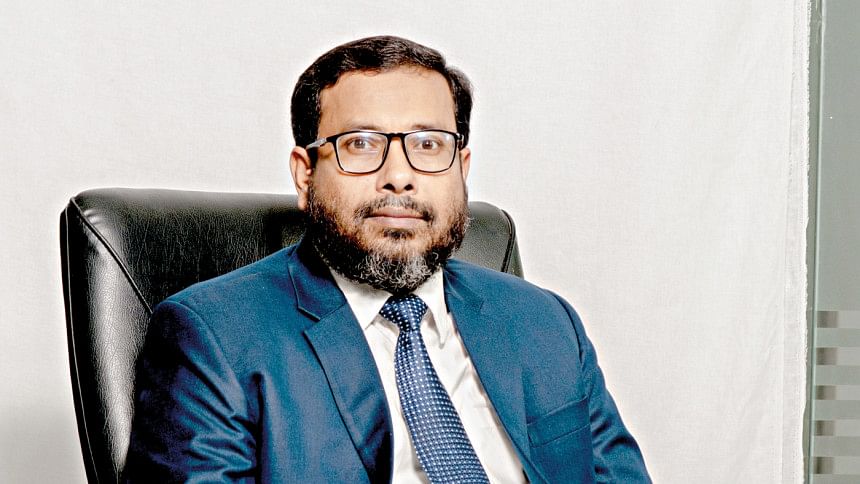 Reaching New Heights in Business
I am Md. Rokonuzzaman, an ambitious entrepreneur who followed my heart's calling by leaving my blue-collar job to pursue the world of business. As the MD & CEO of Rotex BD, a renowned company specializing in high-quality interlining products with an extensive range of 361 offerings, our journey has been marked by tremendous growth and success.
Right from the start, Mutual Trust Bank (MTB) has been our invaluable partner in growth. Their need-based financing solutions have not only increased our business revenue but also improved the financial well-being of our dedicated staff. We have successfully diversified our product lines from 1 to 6, and our workforce has expanded from a modest 20 employees in 2017 to an impressive team of 130 individuals. Our current monthly sales have reached USD 8 lac, an extraordinary eight-fold increase compared to our humble beginnings. Additionally, our factory size has expanded from 12,000 sq ft to a remarkable 88,000 sq ft within a span of just seven years.
At Rotex BD, we prioritize the well-being of our employees. We provide them with daily lunches, offer special bonuses during Eid-ul-Adha, and encourage them to contribute to the environment by planting two trees each month. As part of our commitment to sustainability, and with the support of MTB, we are in the process of relocating our operations from urban centers to rural areas, approximately 100 km away.
I am immensely grateful to MTB for their unwavering support and the financial assistance they have provided, which have played a pivotal role in propelling the growth of my business and granting me peace of mind. With their continued partnership, Rotex BD is set to soar higher and contribute to a sustainable and prosperous future in the interlining industry.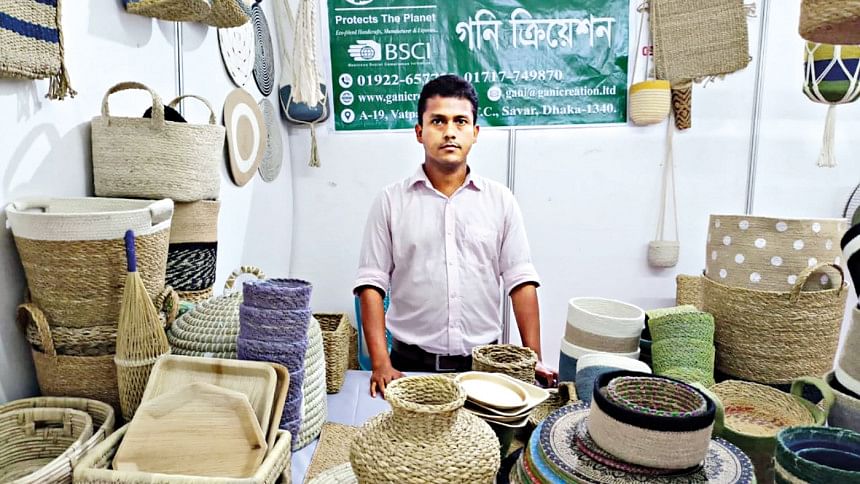 Empowering Communities
I am Mafuzul Gani, born in the picturesque town of Parbatipur in the Dinajpur District. After my studies, I dedicated myself to the growth of a Textile Company in Savar until 2014.
In underdeveloped Parbatipur, I witnessed the struggle of locals in finding employment as opportunities became scarce. Determined to make a difference, I took it upon myself to create job opportunities for these individuals.
Starting with a poultry business, I soon realized that it wouldn't be profitable. Undeterred, I shifted gears and ventured into mushroom cultivation. However, due to challenges in finding buyers, I had to discontinue this endeavor as well.
In 2018, I established 'Gani Creation' with three sewing machines and four employees. Today, I take great pride in the growth of our factory, which now houses 52 sewing machines and employs a dedicated team of 150 permanent staff members. Overcoming numerous obstacles, we have focused on producing eco-friendly handicrafts using locally sourced materials like jute, sea grass, kaisa, and banana fiber. Gani Creation has become a 100% export-oriented factory, shipping our locally crafted products worldwide.
Prime Bank has played a pivotal role in our journey by providing a credit facility of BDT 2.5 million to Gani Creation. This financial support has allowed us to overcome the challenges posed by the COVID-19 pandemic. The bank has ensured timely disbursement of funds, ensuring the smooth operation of our business. Recently, Gani Creation received approval from the World Bank for the Export Readiness Fund (ERF), further enhancing our prospects.
In recognition of our efforts and achievements, I am honored to have received the prestigious National SME Entrepreneur Award in 2022, organized by the SME Foundation. This acknowledgment serves as a motivation to continue striving for excellence and contributing to the development of our country.