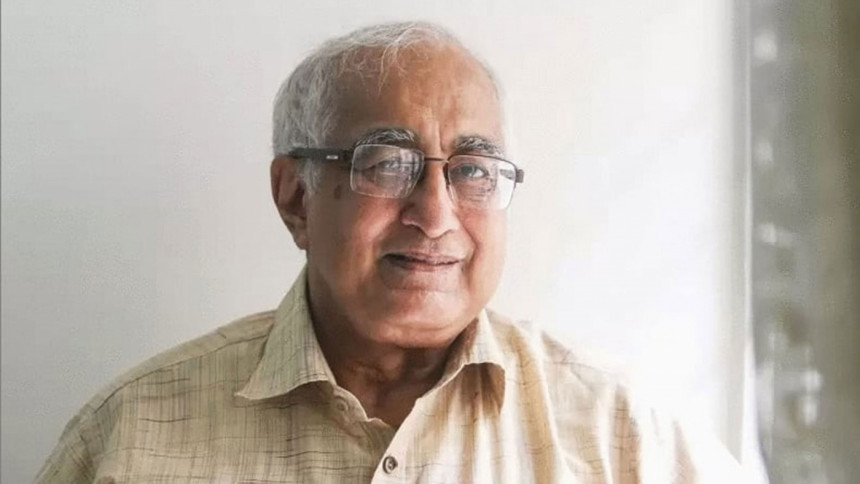 It is rare to find a university classroom where there is pindrop silence when the lecturer is speaking – not because the students are scared of being admonished by the teacher but because they are listening with keen interest and completely immersed in the topic. One such lecture was delivered by Dr Jamilur Reza Choudhury. Everyone in the room was completely present at that moment because they were afraid that they would miss a key detail if they got distracted at any minute.
The untimely demise of National Professor Dr Jamilur Reza Choudhury has left a chasm in the civil engineering community which cannot be filled by anyone else. His first death anniversary is an important occasion, not just for the civil engineers but also for the citizens of Bangladesh. Dr Choudhury, the great academician, contributed greatly to this country through the mega infrastructural projects that he worked on, such as the Padma Bridge, Dhaka Metro Rail, and many others.
It was while studying at BUET, in the year 1987, that I had the opportunity of interacting with Professor Choudhury for the very first time. He was a renowned academician at BUET long before I was a student there. But, my relationship with him developed slowly.
As a student, I was more of a quiet listener and never participated much in class. Hence, I was not able to build a close relationship with him in my time as his student. As a result, it took me by great surprise when I met him after more than a decade and he instantly recognised me. I was an associate professor at the University of Asia Pacific (UAP) then and we were both attending a programme organised by UAP. I was further taken aback when he brought up one of my research projects on recycled aggregates and asked me questions about it. I realised at that moment that he had an incredible memory. He never forgot about any of the graduates.
Soon after, I had a great opportunity to work with him. From being his student, I had graduated to being his colleague. But he was still my mentor. I was working as a professor in the Department of Civil Engineering at UAP then and Professor Choudhury had joined as our Vice Chancellor. We are all well aware that it is because of his leadership that UAP is now one of the most respected universities in Bangladesh. At UAP, we had worked on solving various infrastructural problems together – one of them being an issue with the concrete mix of the foundation of the campus building.
Professor Choudhury inspired and motivated countless other engineers like myself across the country. He always believed that it was his responsibility to impart knowledge to the world. Despite his busy schedule, he would always make time for all the various engineering programmes, just to come and speak to the students. Professor Choudhury would always come to the Institution of Engineers, Bangladesh (IEB) to get together with fellow engineers. Today, without him, the place is no longer the same.
Dr Md Tarek Uddin, PEng. is a Professor at the Department of Civil and Environmental Engineering, IUT.