Letter to daughter, Sheikh Hasina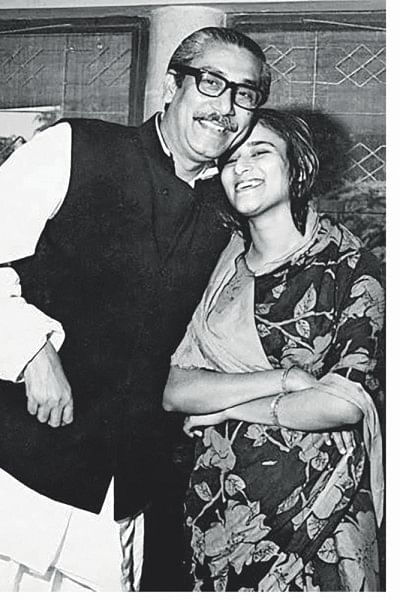 13.6.69
Hasu Moni
Take my love and affection. I had received Wazed's letter; replied to him as well, perhaps he has received it. I didn't even get to see you properly after getting out of jail.  I let you go after seeing your health. Take care of your health. How is Wazed's health? We are all doing well. Don't ruin your health by worrying. Maybe you have heard that Manik bhai has suddenly died in Pindi. You can understand my condition. Professor Hai has also passed away. We have lost two valuable sons of Bangladesh. Don't worry. Sweden is a beautiful country. You all will like it. Do send letters.
Yours
Abba
Source: Mujib100.gov.bd
Note: Bangabandhu wrote this letter to Sheikh Hasina while she was in Italy.
Translated by Tasnim Kabir of The Daily Star.