The Road to 2030: Development Challenges in Bangladesh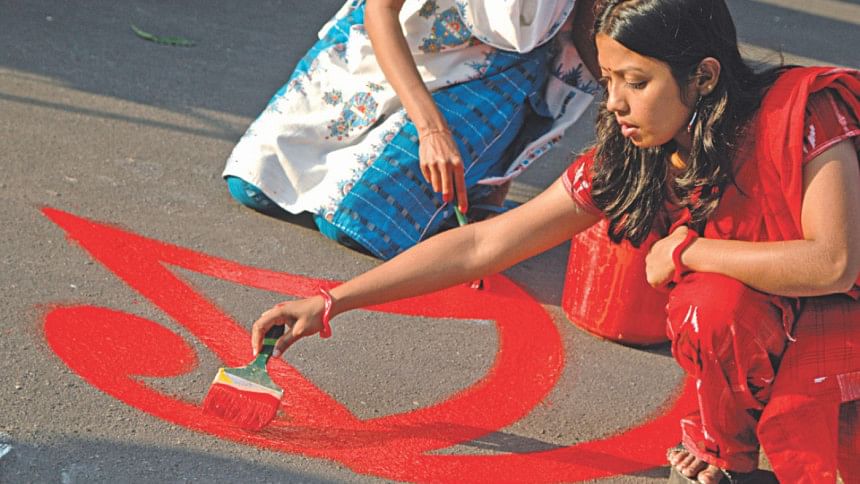 LAUNCHED in 1967,"Operation Smallpox Zero" was a unified, global effort to accelerate the eradication of smallpox within a decade. Through a strategically designed mass immunisation programme and a USD $300 million budget, of which just under a third comprised international assistance, the last case of smallpox was identified and treated in 1977, and officially declared eradicated in 1980. In many ways, Operation Smallpox Zero provided a blueprint for reaching internationally set development goals through strong global cooperation and national ownership and implementation.
The introduction of the Millennium Development Goals (MDGs) in 2000 echoed the philosophy of the smallpox campaign. Only, instead of a single area of intervention, there were eight broad themes. The MDGs aimed to halve extreme poverty by primarily focusing on the social dimensions that create and sustain it – and overall, it worked. Extreme poverty was halved around the globe, improved access to health facilities and treatment for preventable disease, and fewer mothers dying and more children attending school. Bangladesh has made significant progress across many of the MDGs, but there are challenges pending and others that have grown in significance.
Pending challenges
Gender empowerment and equality
While MDG 3 was a standalone goal for gender, it was narrowly focused on representation and quotas. Behaviours, attitudes, and the social and structural dimensions which affect gender relations in society and create gender disparity were not captured in MDG 3. The economic and social costs of inequality between genders, and violence against women, are significant. It is estimated that gender equality can add USD $12 trillion to global growth. In Bangladesh, the World Bank estimates that the economic consequence of violence against women alone equals to 2.05percent of GDP (or USD $1.8 billion).
Women and girls are drivers of transformative change. But gender equality is not just an economic or development imperative but foremost a moral one. The empowerment of women and girls affects the attainment of development ambitions, and any gender goal should take into account overcoming the barriers that limit women and girls' participation in social, political, economic, and cultural life. Violence against women, child marriage, and other forms of discrimination and exclusion, limits the rights and freedoms of women and girls, which all people should be afforded regardless of gender or how one identifies.
Poverty reduction and Undernutrition
While Bangladesh halved the proportion of people living on less than a dollar a day, the UN Development Programme estimates that there are still 47 million people living below the poverty line and another 28 million people living just above it, indicating a whole segment of society vulnerable to falling back into extreme poverty and a ceiling for the extreme poor's economic and social mobility. Income is only one aspect of prosperity, and ownership of land, access to productive assets, control over the means of production and distribution of resources, amongst others, can determine an inclusive trajectory of economic development.
There is a difference between accessibility, availability, and affordability of food and being well-nourished, which is an issue facing many LDCs. Undernutrition remains a major challenge in Bangladesh, and according to the World Food Programme, undernutrition costs more than USD $1 billion in lost productivity every year. Approximately 40 percent of all children under five are too short for their age, a condition also referred to as stunting, which may chronically deprive the body of necessary building blocks to develop the brain, body and immune system, which has a knock-on effect through the course of an individual's life.
Quality of services and delivery systems
Bangladesh has met key education and health targets in the MDGs, yet scratching beneath the surface reveals certain quality gaps in these two sectors. UNICEF estimates that at least 10 percent of primary school teaching posts are vacant. In turn, a 2014 World Bank report conducted an assessment of literacy and numeracy at grade 5 that indicated only 25percent of students mastered Bangla competencies, and only 33 percent mastered mathematics. This indicates a need to focus both on what is taught and how it's taught.
Public spending on healthcare in Bangladesh compared to other countries is low, and many of the poorest families incur high out of pocket expenses or sometimes forego treatment altogether due to costs. Both supply and demand sides require further refinement in order for people to access the healthcare they require. For example, while the mortality rate of tuberculosis in Bangladesh has been steadily declining, its prevalence continues to be high. Yet 93 percent of people survive once treated, indicating how even if the health system may have all the tools to administer care – detection and diagnostics, access, and awareness of services are pending gaps.
What the MDGs left out and what the SDGs include
The Sustainable Development Goals (SDGs) introduced in September of this year provide a holistic view of development: people, prosperity, planet, peace, and partnership. Crucially it includes a standalone goal on reducing inequality (SDG 10). Economic growth alone will not determine a country's ability to pull people out of poverty. There are concerning trends that wealth inequality is growing, with those at the top beginning to pull ahead while those at the bottom and the middle aren't keeping pace despite growth averaging 6 percent in the last years. Inclusive and equitable economic growth is linked to securing the social gains made as a result of a society getting richer by reinvesting in human development and the meaningful participation of people in the economy.
The effects of climate change has gained traction in the last years as we begin to experience its impact. In Bangladesh, natural disasters are not only a direct consequence of extreme climate conditions, but aggravated by climate change. The greater frequency and severity of climatic events will lead to increased mortality and loss of assets and livelihoods. It is also likely to undermine macro-economic growth, reduce food security, and increase migration pressure, threatening to undo development progress. It is the poorest and vulnerable who are already experiencing climate change impacts on their lives and has become an additional obstacle to moving out of poverty.
A stable society is both a precondition and product of sustainable development, and a unifying theme in the SDGs is the importance of good governance, peace, justice and security encapsulated in SDG 16.Good governance is an enabler of development and poverty alleviation, and is not only defined in terms of its political aspects but also the strength of institutional structures, civil administration, and accountability and transparency of government. A stable society also requires social cohesion, and creating civic and political space to ensure the security of people, inclusiveness of political and democratic processes, and available channels for the productive exchange of ideas and beliefs. 
Looking into the Future
The world today is not what it was when the fight against smallpox was won, but to attribute its success as the product of historical context also undermines the complex realities of the time. When smallpox was eradicated, the Director-General of WHO at the time, Dr. Halfdan Mahler, noted that it was "a triumph of management, not of medicine." The truth is we already have the expertise, knowledge, technology, tools, and resources to uplift the poorest and most marginalised, but they must be harnessed effectively. It will require commitment, cooperation, and collaboration. The new SDGs are not necessarily a panacea for all development challenges, but they guide our collective efforts to eradicate poverty, improve the lives of millions, and ensure that no one is left behind.
The writer is the United Nations Resident Coordinator in Bangladesh.