Tokyo International University paves the path for a global future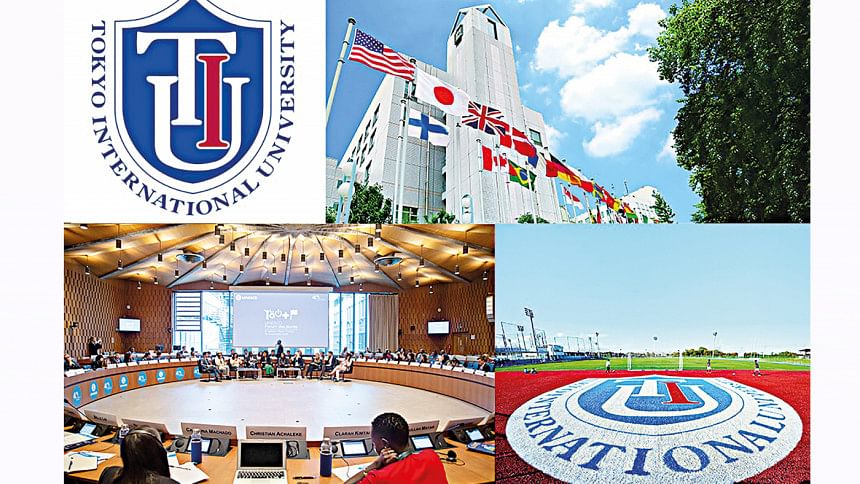 Japan is quickly emerging as one of the powerhouses of international education, taking on other destinations like the UK, USA, Australia, Canada, etc. According to the HSBC International Education Survey of 2014, the yearly living cost of Japan is much more affordable than that of Australia, Singapore, Canada, USA and UK, while Tokyo's average annual income is considerably higher compared to developed cities such as Sydney, Singapore, New York, London, and Toronto.
As a study destination, Japan offers everything that a student or parent looks for such as scholarship opportunities, work and immigration upon graduation, safety, security and a better quality of life. Students graduating from Japanese universities often receive multiple job offers and the starting salaries are often one of the highest in the world. Japan is one of the safest countries in the world with a very friendly and generous population. Unlike other countries, the Japanese visa success rate is quite high and universities usually accept study gaps. International Japanese universities do not require that students to learn Japanese before joining the university.
Japan has a long-standing history of educational excellence. The government of Japan has given universities the task to create the next generation of nation builders. English-medium university programs emerged, offering full scholarship and a world class study environment to attract the brightest minds from all over the world. Tokyo International University (TIU) is one such pioneer of global Japanese education, especially in terms of its E-Track programme.
TIU is one of the most acclaimed universities of Japan, founded in 1965 and accredited by the Ministry of Education of Japan (MEXT). TIU has proven itself as a learning centre of excellence that encompasses five undergraduate and four graduate schools, offering study options in business, commerce, and social sciences.
In addition to Japanese medium degree programmes, TIU began offering degree programmes taught in English through its E-Track Program in 2014, which enables a massive scope for international students who do not know the Japanese language.
TIU stands with an educational philosophy of "nurturing truly international-minded people", and ensures this philosophy without any compromise. TIU currently has approximately 6,500 students, which includes around 1,300 international students from 68 countries. Through practice-oriented courses taught by international faculty members, interaction with peers from around the world, and exploring the exciting city of Tokyo, students can develop the skills and experiences needed to launch their global careers.
TIU's E-Track Program began with the primary focus of providing students worldwide with the opportunity to earn a four-year Bachelor's degree with majors in Business Economics, International Relations, and Digital Innovation, through an all-English curriculum from the heart of Japan. In addition, TIU provides career guidance for students enabling them to secure jobs even before their graduation.
Students are offered 30 to 100 percent merit-based scholarships. In addition, students also receive JASSO scholarship to cover their living expenses. TIU also has a sister-school relationship with Willamette University in Oregon, USA, as well as affiliations with other renowned universities across the globe.
TIU graduate SetaraYeasmin Tamanna shared her story, saying, "Before enrolling at TIU, I had been studying at the University of Dhaka in the Department of Soil, Water and Environment. However, due to my keen interest in Japan and business-related fields, I decided to move to Japan when I received a scholarship to study Business Economics at TIU. MACES had been a great help throughout the application and visa process. I graduated in 2020 and it has been the most incredible journey in my life, both academically and personally."
"At present, I am an e-commerce consultant at a Japanese IT firm. I help clients make global strategies, design, develop, and maintain their e-commerce websites. In the future, I would love to deepen my knowledge in the IT sector, work with various organisations and professionals, and step up to a top management role," Setara added.
MACES has played a leading role in guiding Bangladeshi students to apply to Japan's international universities. Over the years, they have placed nearly 1,000 Bangladeshi students in Japanese universities and almost all these graduates decided to make Japan their home and began working in top companies. 
The company began its operation in 2007 with a vision to change the nature of educational consultancy service in the country with honest services and ethical practices. They have partnerships with more than 200 universities from six countries – UK, USA, Canada, Australia, Japan, and Malaysia. They took a pioneering role in changing entry requirements of many international universities, so they would accept Bangladeshi undergraduate degrees as their equivalent and accept graduates directly on to their postgraduate programmes.
MACES is cautious in maintaining high quality standards and works only with genuine students looking to fulfil their dreams of studying abroad. Tina Salem Manzoor, Founding Partner of MACES emphasised on the importance of proper research on the part of students and also on proper regulatory guidelines and monitoring by the relevant government bodies, as the risk of dishonest practices remains quite high in Bangladesh.
To learn more visit www.macesbd.com