Celebrating the unsung women nation-builders
The narrative of nation-building is overwhelmingly dominated by men. Whatever little credit we spare for women is also limited to those from privileged classes. The indomitable women who have been contributing significantly to the development of Bangladesh surviving all odds of disparity and discrimination are largely ignored. They have been discounted from the golden pages of the nation's builders. The Daily Star in association with IPDC Finance Limited has taken an initiative to honour these unsung women nation-builders and share their inspiring stories. Seven women were presented the first "Unsung Women Nation Builders Awards" for their outstanding contributions to the socio-economic development of the country. An independent jury panel comprised of Anisul Hoque, Writer and the Associate Editor of Prothom Alo; Rubana Huq, Managing Director of Mohammadi Group; and Farah Kabir, Country Director of ActionAid Bangladesh, selected the awardees.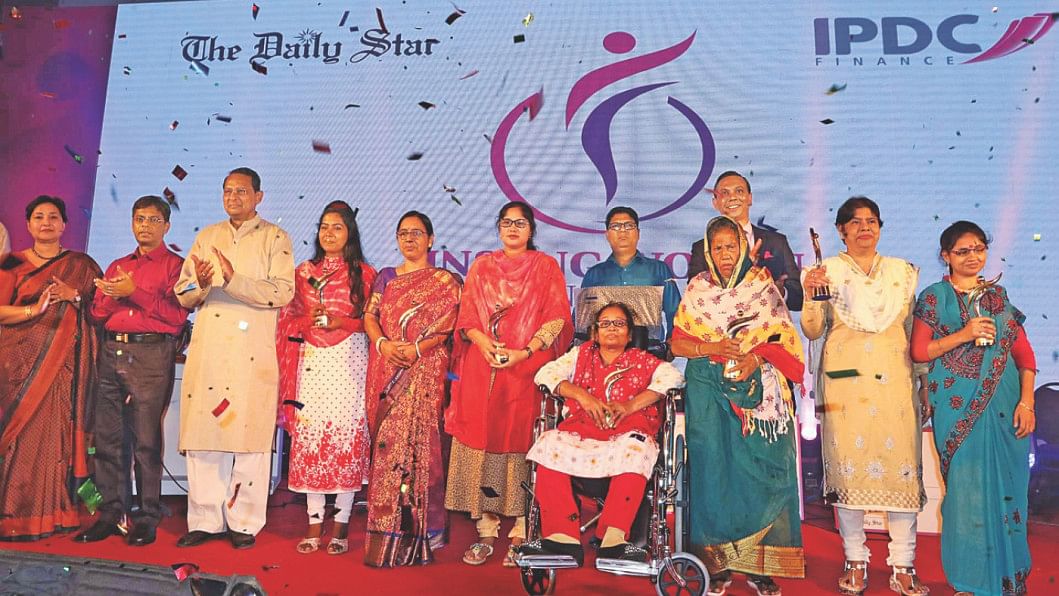 Jury Panel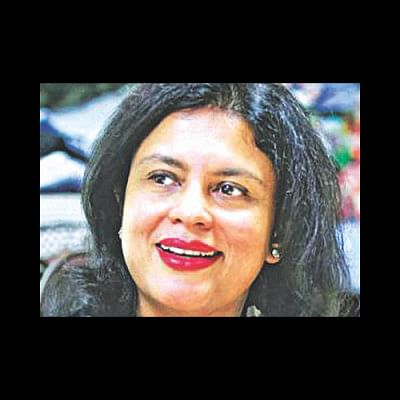 Rubana Huq, Managing Director, Mohammadi Group
True Heroes who are rarely spotted are the ones who steer the nation without claims to honour. IPDC and The Daily Star have provided a grand platform for these outstanding women to be a part of the national narrative where their fights and feats will be showcased together for a very long time to come.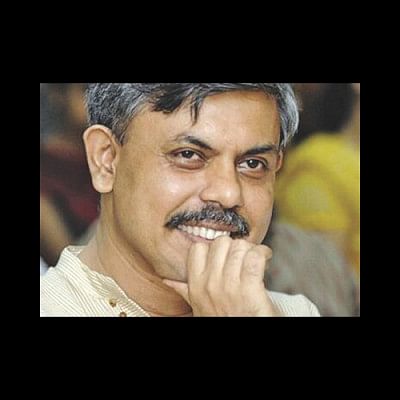 Anisul Hoque, Associate Editor, Prothom Alo
In Bangladesh, women are equally contributing in every sector as men. But we hardly recognise them, particularly the women from non-privileged backgrounds whose contribution remains invisible. The struggles and achievements of the seven women awardees are tales of motivation. We need to collect more such stories and share them widely to inspire the nation.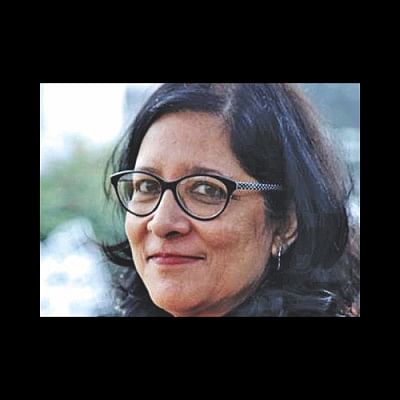 Farah Kabir, Country Director, ActionAid Bangladesh
The examples of the seven awardees show how women are contributing to the development of the country. I must appreciate the initiative of giving recognition to these indomitable spirits. Their tales will inspire others to act in the same way. It will also help change the culture of discounting women's contribution.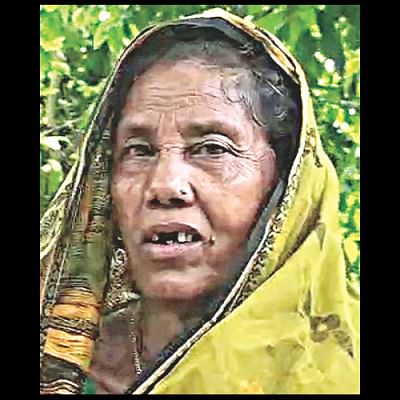 Sonajan Akter, Selfless midwife
There are few people in this world who touch the hearts of many through their extraordinary work. 68-year-old Sonajan Akter of Manikganj is one of them. For the last 50 years she has been fulfilling the duties of a midwife, taking care of both the mother and the newborn for weeks after delivery. Whenever asked for, she comes forward and helps pregnant women leaving behind her own household work. She stays there for 7-10 days and takes care of both the mother and the newborn. The place might be someone's home, hospital or clinic. Sonajan has also been doing the noble deed of bathing women's corpses. She never asks for remuneration for her service despite her family being insolvent.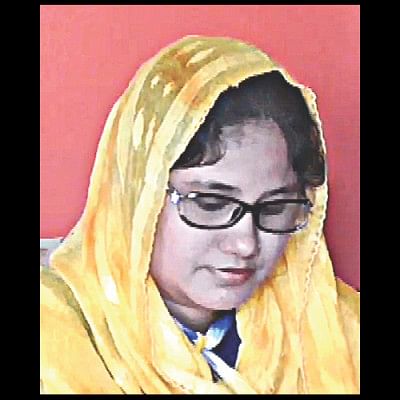 The light of Joypurhat
Maftahul Jannat Likhon could not continue her studies as she was married off in the 7th grade. But she felt the urge to prove herself by doing something meaningful. And what she has done is literally illuminating the lives of thousands in the three villages of Joypurhat.
When her daughter's studies were being interrupted due to a lack of electricity Likhon decided to start a solar business. Besides popularising the concept solar power in the area she has been providing the poor villagers with solar panels at an affordable price. Now, thanks to her efforts, students from the poorest families can study under the brighter, solar-powered tube lights in the three villages popularly known as Solargrams. With the profits of her business she provides them books and stationeries. Likhon has also stopped several child marriages and brought those girls into the light of education.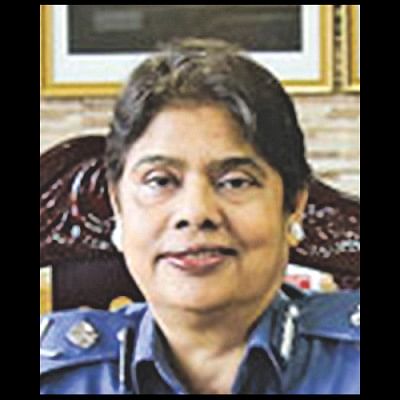 First female police officer
In 1984, two women joined Bangladesh Police as Assistant Superintendent of Police after successfully passing Bangladesh Civil Service Exam. Higher authorities of the police were of the opinion that women are not suitable for this position.  Even the two female officers were suggested to change their cadre. One of them stood firm in her choice ignoring all obstacles and now, has risen to the post of Additional Inspector General of Bangladesh Police. This is the tale of Fatema Begum, the first female police officer in Bangladesh.
"I feel very happy to see that women are opting for exceptional careers. They are joining the police force. I would urge those women who are still hesitant about choosing these off-track careers that there is nothing to be worried about. From my 31-year experience of working in the police department, I can say women are contributing equally and marching along at the same pace as our male colleagues," shared Fatema Begum.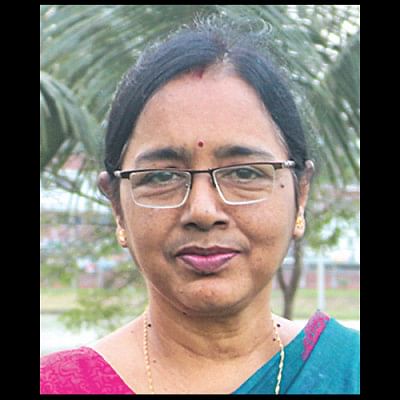 Women of green
In the 40-year history of Bangladesh Rice Research Institute (BRRI), Dr Bhagya Rani Banik is the first woman to hold the top position of director general. She was appointed to this post on June 30, 2016.
She has been involved with BRRI throughout her career and has significant contribution in food sufficiency and climate change research. She has contributed in developing better breed of corn.
The renowned researcher earned her PhD in 2003 from Bangabandhu Sheikh Mujibur Rahman Agricultural University. She has also published 37 research papers in both national and international journals.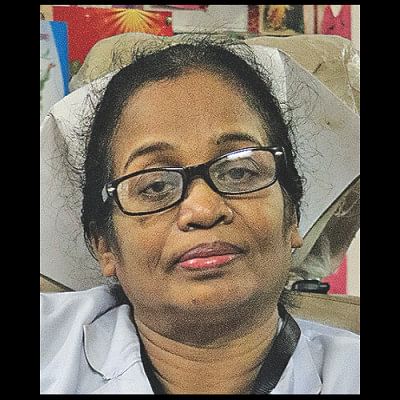 The indomitable spirit
Even though she has lost all movements of her legs, nothing stops Irani Baroi from taking care of her patients. Currently, she is a senior nurse at Victoria General Hospital, Narayanganj.
"I used to work in a missionary hospital and help a sister there in translation. She encouraged me to get into the noble job of nursing," shared Irani Baroi. She earned her diploma in nursing from Dhaka Medical College and Hospital in 1986 and started working in Madaripur General Hospital. But in 1996 a sudden fever attack bound her life to a wheelchair. But Irani didn't give up. She completed a one-year diploma from the Center for the Rehabilitation of the Paralyzed (CRP) and started the nursing job  again. She has been continuing her service for the last 21 years.
"All the patients in the hospital love me. I never let them feel down. As long as I can use my hands, I will continue to help them in every possible way. When they say 'thank you' before leaving the hospital, it gives me pure joy," said the spirited soul.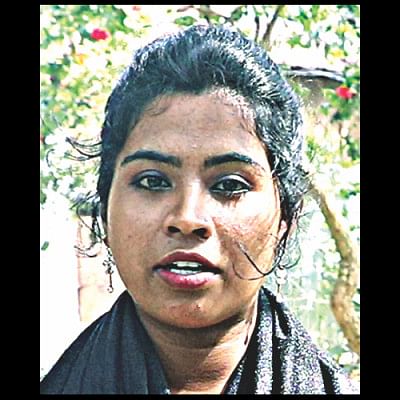 Malala of Bangla
Born into a poor family Shahida Akhter Shorna had to face the social pressure of getting married at an early age. But she did not give in. She was determined to continue her studies and has been pursuing it successfully. Moreover, she turned her struggle into a mission and has been working to prevent child marriage in her locality since 2009. Till now she has saved 35 children from the curse of child marriage. Shorna's inspiring story earned her the recognition of 'Malala of Bangla' from the Norwegian Prime Minister Erna Solberg.
"People used to make fun of my persistence to continue studies despite being poor. But now they respect me. I believe without being educated and established a girl won't be able to carve out a position for herself in this society. We have to make ourselves worthy," said Shorna. Now, she dreams of becoming a teacher and continue her fight against child marriage.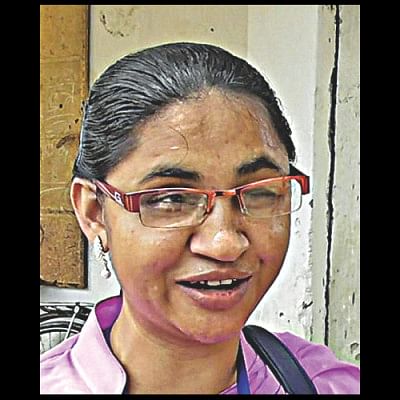 Blindness no bar to teaching
Rokeya Begum lost her eyesight at the age of three but didn't lose her way. She is now an assistant teacher of Tambulkhana Government Primary School in Faridpur Sadar Upazila. Using Braille books she teaches like any regular teacher. "She is a really good teacher and also a good person," said Kakoli Saha, headmaster of Tambulkhana Government Primary School.
Rokeya's parents died early leaving behind five daughters and one son. Her elder sister Sahanaj Begum shouldered the burden of raising them. Rokeya continued her education with unflinching determination and got admitted into Eden Girls' College. After completion of second year final exam, she took the job placement test for primary school and successfully passed it.  She joined the noble profession of teaching in 2013. 
"I don't think that I am helpless. There are parents who do not see any future for their visually impaired children. Instead of keeping these children aloof from the normal world parents should give them chances and help them move forward in life," said Rokeya Begum.