A letter to the government on startups
3 things the government should do to help build a strong Bangladeshi startup ecosystem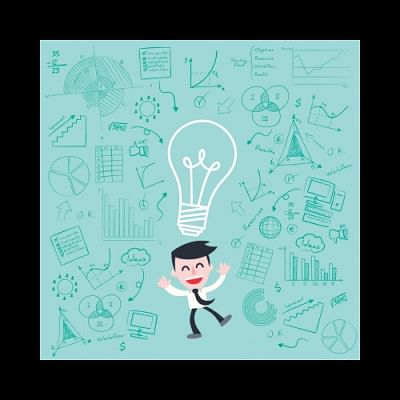 Let me begin by introducing Brad Feld, an American entrepreneur, author, blogger, and venture capitalist at Foundry Group in Boulder, Colorado. Feld's model, called 'The Boulder Thesis,' concludes that for a startup ecosystem to be built in any place, four things are necessary:
- Entrepreneurs as leaders. Feld divides a startup community into two groups: Leaders (entrepreneurs) and feeders (everyone else). "The feeders have very important roles," he says. "They become part of the fabric of the startup community. But the feeders can't be leaders. The leaders have to be entrepreneurs." Feld includes the government and universities in the "feeder" group.
- A long-term view. An ecosystem is built in a generation. Therefore, leaders and feeders should commit to it in the long-term, i.e. 20+ years.
- A philosophy of inclusiveness. Appreciating "failure" as well as "success"is extremely necessary for an ecosystem. The ecosystem should be open for everyone who wants to contribute with whatever they want to bring to it. It takes all kinds of people to make a startup community. "If everybody contributes energy to the startup community," Feld says, "it will get bigger and grow faster and be more successful and more fun."
- Meaningful events to energise the entrepreneur community. Events such as Startup Weekend, hackathons and competitions are part and parcel of building an ecosystem.
At a moment like this when a lot of activities are buzzing in the ecosystem, it may be worth taking a stock of things in Bangladesh.
Let us start with the last of the four points that the Boulder Thesis has outlined. A lot is definitely happening in Dhaka for startups. Events, outreach programs, promotion, workshops, training, classes, hackathons and whatnot. Are they meaningful?
I am sure a lot of them are.
There are also the half-baked ones or ones that are mostly 'me-toos' or worse—those that promise hundreds of apps, thousands of entrepreneurs and millions of developers.  Worst is that almost all of the events happen only in Dhaka. As if there is no talent outside.
This bring us to the issue of inclusiveness.
We hardly go outside Dhaka. We hardly know places outside Dhaka. We seldom recognise the talent from outside the capital and when we do the struggle has already taken huge toll over the people.
Our events are mostly conducted in English and hardly anyone with poor English skills would speak up or ask a genuine question at those events.
We make people heroes only when they are successful. We portray larger than life pictures of the 'successful' ones too soon. Sometimes so soon that they cannot take the pressure anymore. 'Failure' is not something acceptable in our discourse.
Almost all the events are for tech geniuses, nothing for the non-tech entrepreneurs as such.
Everyone wants to have an incubator, an accelerator or a co-working space these days. This is the in-thing and one must have it whether it makes any sense in the market or not.
Most of us, I can bet, are here because it is fashionable and looks glamorous from the outside. Truth is it is very very hard to start one's own enterprise, it is much much harder to support the people who are starting their businesses.
I'm optimistic because of the chaos theory of creation and I believe we must embrace all of these before we can reach the 'tipping point', when we have the perfect startup ecosystem with the right set of activities being delivered by the right set of leaders in the most inclusive way.
I believe in the fact that the government has a huge role to play, as 'feeders' as opposed to 'leaders'. If I am to break it down, here are the few steps that I would recommend the government to consider right away:
One: Make it easy to start up
It might sound like the most obvious thing and the government will always claim that starting or doing business in Bangladesh is crazy easy. In reality, it is not! How about making the job of having a trade license or registering a private limited company damn easy? How about taking it online and a matter of minutes instead of days or months? I am sure this will strengthen the delivery of the 'Digital Bangladesh' agenda of the Government and go down very well. 
And oh yes, remain predictable and no regulatory surprises please! Investors and startups alike would appreciate that.
Two: Help us pay you taxes
Hands on heart, there are many more people willing to give taxes than the current number of taxpayers that we have in Bangladesh. It is mostly the fear of harassment by the officials and lack of tax knowledge and skills that stops them. May we suggest that the government makes it absolutely easy to calculate and pay taxes? May we have a dumbed down process of paying taxes? It could be something like paying a fixed amount for the first 10 years, which could increase every year by a certain percentage.
Three: Buy from startups and pay them right
Paying customers is the greatest source of funds for startups in the very early stage. Why can't the government buy from startups when they can offer products and services that the government needs? Kenyan and Indian governments have started doing this already to boost their startups. Why shouldn't we?
More importantly the startups need to be paid on time if not in time. A lot of big companies would harass the startups with payments and take undue advantage by handing down a price much lower than the appropriate. Could there not be an 'escrow' mechanism that the government can initiate or espouse to save the hundreds of startups that die every day because someone big just decides to delay or not pay them at all?
Last words
Governments are the key supporters of any startup ecosystem anywhere in the world. They decide to be startup friendly and then they do everything they can to make their countries attractive for startups and investors alike. If we look at what the Malaysians are doing today or what Singapore has done over last 30 years, we will see a lot of great examples on how to make a country startup-friendly. Modi's Startup India may look like a gimmick but India is desperate to woo and retain the most talented entrepreneurs of the world. Real success will be determined by the real actions, not promises. Indian startups still go via Singapore to raise funding!
Let us hope that Bangladesh becomes the true startup capital of Asia by offering a safe place to start and grow.
The writer is CEO, BetterStories Ltd