Pampering your pets with style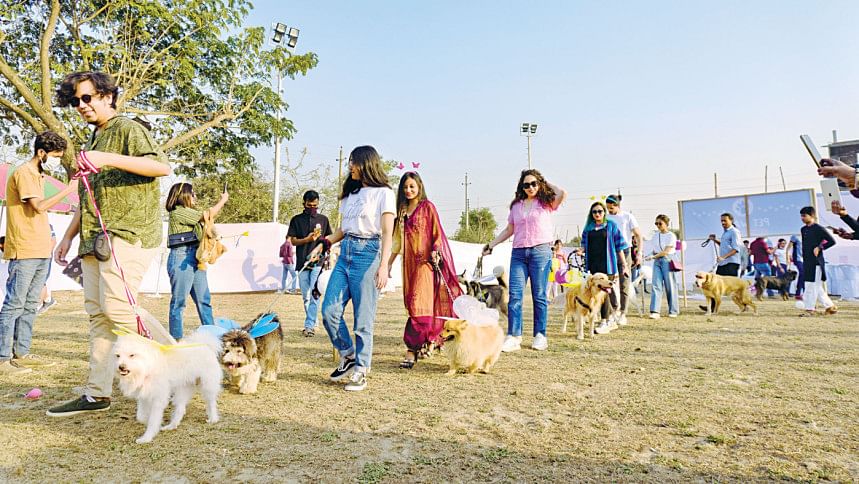 Pampered Paws Bangladesh is the country's first ever pet grooming salon. Recently, they celebrated their first anniversary at Purbachal.
The event was a successful one, featuring a pet walk, pet photography, tasty treats, face painting, and launching of membership plans. Over 50 happy dogs and cats joined the celebration.
Ahona Rahman, the Founder and Head Groomer of the salon, started the initiative with her friends, Nadia Hossain and Asadur Rahman.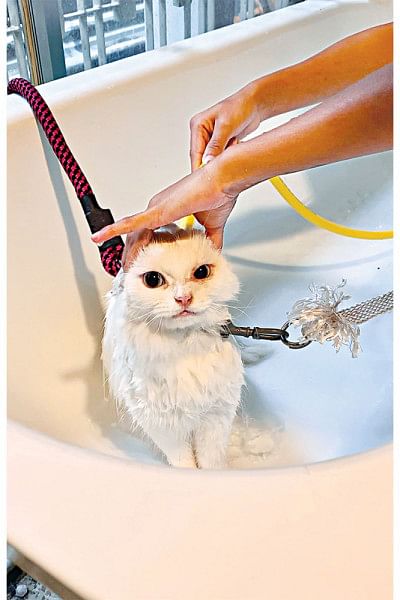 "Hungry Paws by Pampered Paws Bangladesh offers nutritious meals and treats cooked with carefully selected ingredients that are good for dogs and cats. People can also get birthday cakes especially made for their pets. Our Trendy Paws initiative has clothes and accessories for pets," shares Nadia, who is an expert on pet food and clothes.
Meanwhile, Dog Valet by Pampered Paws Bangladesh offers proper and reliable dog walkers. Asadur is a professional dog trainer.
Ahona manages the salon and Paw Town, a hotel and daycare centre for pets by Pampered Paws Bangladesh. While some independent groomers use general anesthesia to groom animals, Ahona makes sure that does not happen in her salon, as it is detrimental for pets.
With the motto, "Making every paw beautiful, one at a time", Pampered Paws Bangladesh hopes to serve pets all over the country.
The author is a freelance journalist.