Charity Right Bangladesh helping people in need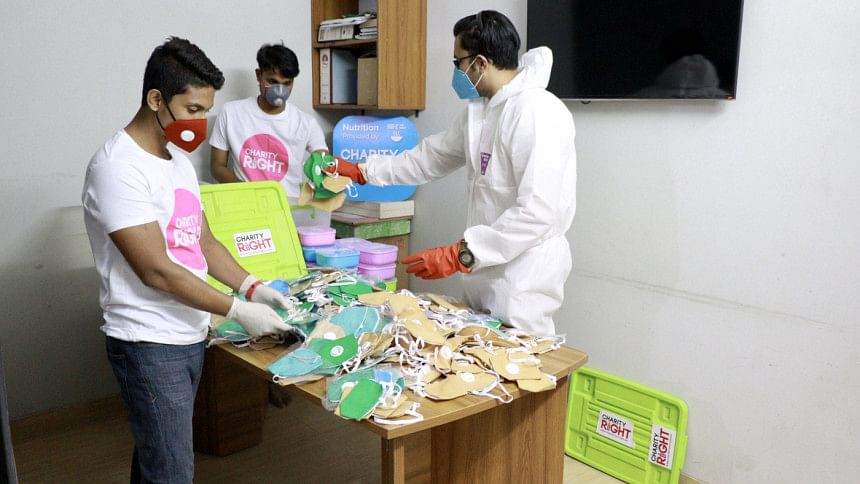 Charity Right is an international social welfare organisation based in the United Kingdom. They are working closely with the UN and WHO to eradicate hunger and poverty worldwide. They are a prestigious member of the UNGC from Bangladesh, whose work is aligned with the Sustainable Development Goals. The organisation operates their programmes in six different countries, including Greece, Sudan, Somalia, Eritrea and Indonesia.
Their work in Bangladesh primarily revolves around the welfare of underprivileged communities. They deliver food to starving children and adults, supporting people in refugee camps, slums, jungles, and remote villages across the country.  They feed over 3000 underprivileged school children everyday through their school lunch programme.
Apart from that, Charity Right Bangladesh also facilitates the education of such children through 52 schools, located near various slums. They provide school supplies to the children and carry out a range of distribution drives for blankets, warm clothes and food.  "Our organisation does not have a specific structure. We design our activities based on the requirements of our beneficiaries," said Ashfaq Zaman, Chairman of Charity Right Bangladesh.
In response to the coronavirus pandemic, Charity Right Bangladesh started their 'Corona Prevention Campaign' to distribute safety kits among underprivileged communities. The kits, consisting of multi-vitamins, face masks and soap bars, will help people in overcrowded slums to look after themselves. As of this writing, Charity Right Bangladesh aims to deliver 50,000 safety kits in different areas.
The organisation, led by young volunteers are also operating the 'Emergency Food Package' campaign for labourers. Targeting 10,000 families, the team is distributing their 'One Month Ration Box' to vulnerable communities. Rickshaw pullers, hawkers, street-food sellers and other daily wage earners have no sources of income at the moment. The food boxes, comprised of rice, lentils, potatoes, sugar and salt, are meant to support them.
Charity Right Bangladesh is also providing Personal Protection Equipment (PPE), imported from China, to their partner clinics, hospitals and volunteers, who are actively participating in the treatment of COVID-19 patients in the country. "We aim to facilitate the treatment services of COVID-19 patients, while ensuring the safety of the doctors, volunteers and health workers," shared Ashfaq.
Moreover, the organisation is running their 'General Awareness Campaign', in association with Cable News International (CNI). Through the campaign, they are raising awareness on the pandemic with authentic and informative video content on social media.
The team is currently distributing COVID-19 Ramadan food packages among underprivileged communities. They are also providing iftar to around 100 people every day. Till now they have distributed over 750 iftar packages to children under the care of Charity Right.
Their future plans include providing over a thousand food packages to underprivileged communities every week, setting an initial target of 1 lakh families.